The annual ethical leadership programme, initiated by Dr (Mrs) Amita Chauhan, chairperson, Amity Group of Schools under the aegis of The Global Times-Amity's youth newspaper, aims at grooming students as harbingers of change. Young leaders from across all Amity International Schools work on different social issues by forming teams, researching topics, designing plans of action, generating funds and finally showcasing their work in the form of a presentation at the grand finale.
2021-22
date: July 25-27, 2022
School YP team titled 'Vittiksha' bagged the award for Most Impactful Answer, at the13th Youth Power finale organised online. The team comprising Ishaan Ridhi Chopra from Class IX and Uday, Aditya Bansal and Navya Kohli, from Class XI, took up the cause of financial literacy. To help people manage their everyday finances and upgrade their financial skills, the team created an app called Vittify with features like daily budget calculator, compound interest calculator, SIP calculator, CAGR calculator, finance related schemes, personalised courses, and a dictionary of basic financial terms. Prof Manish K Verma, Secretary, Indian Sociological Society and Dr Sanjiban Banerjee, Molecular Biologist and Co-founder, AbGenics Life Sciences Pvt. Ltd were the jury members of the Youth Power finale.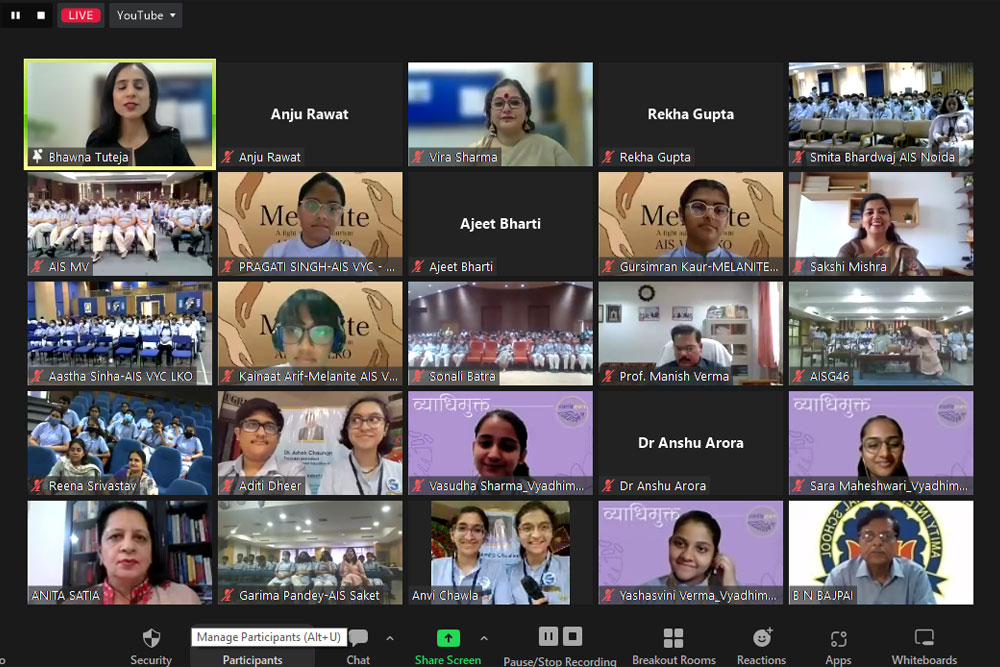 The virtual gala of YP finale
Creating awareness for financial literacy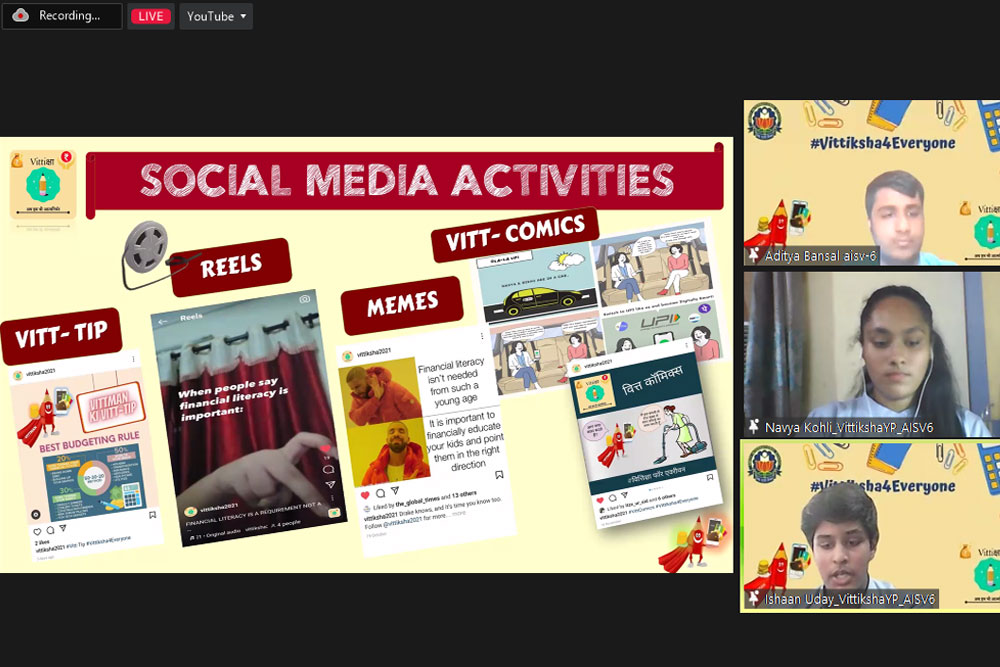 When Vittify took to social media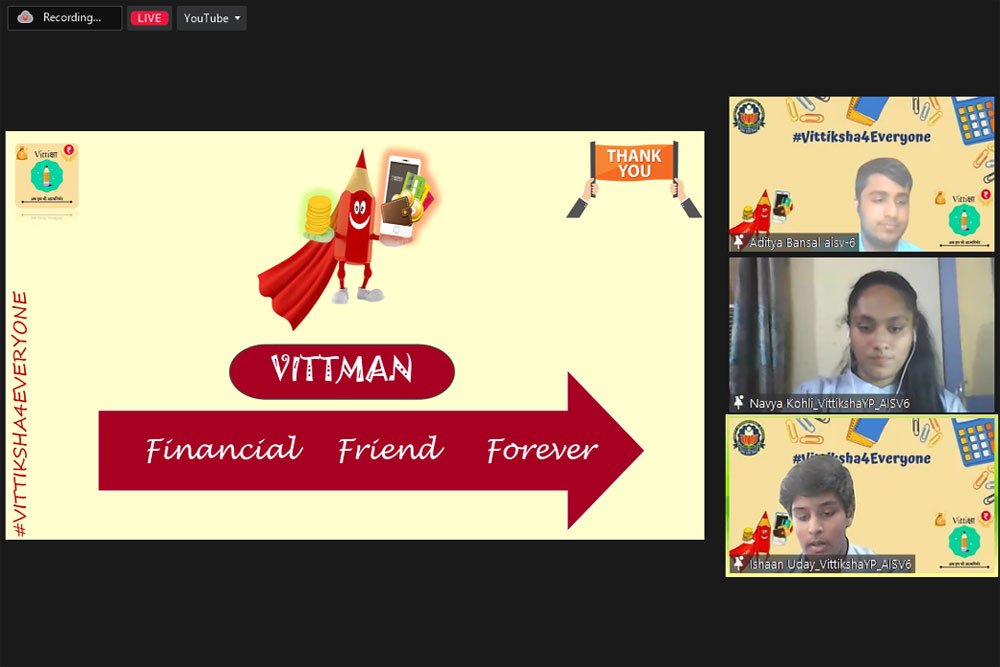 The financial buddy Vitman