The school has a clinic with aqualified pediatrician and a nurse throughout the school hours to attend to any emergency. The school also has 24*7 ambulance facility for emergency situations. They also conduct regular medical check-ups for the students.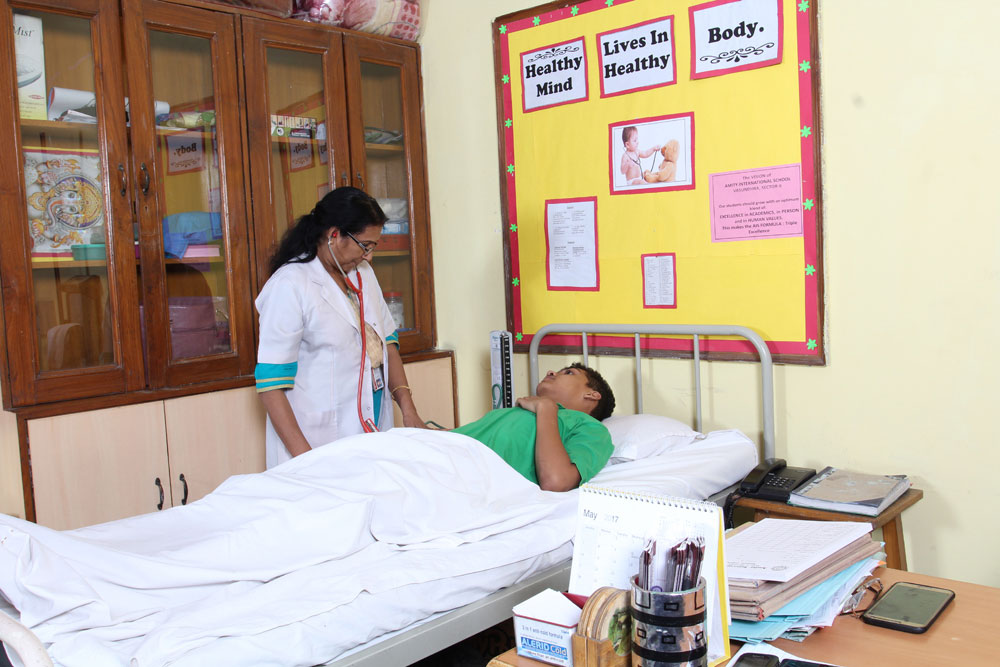 Children getting medical attention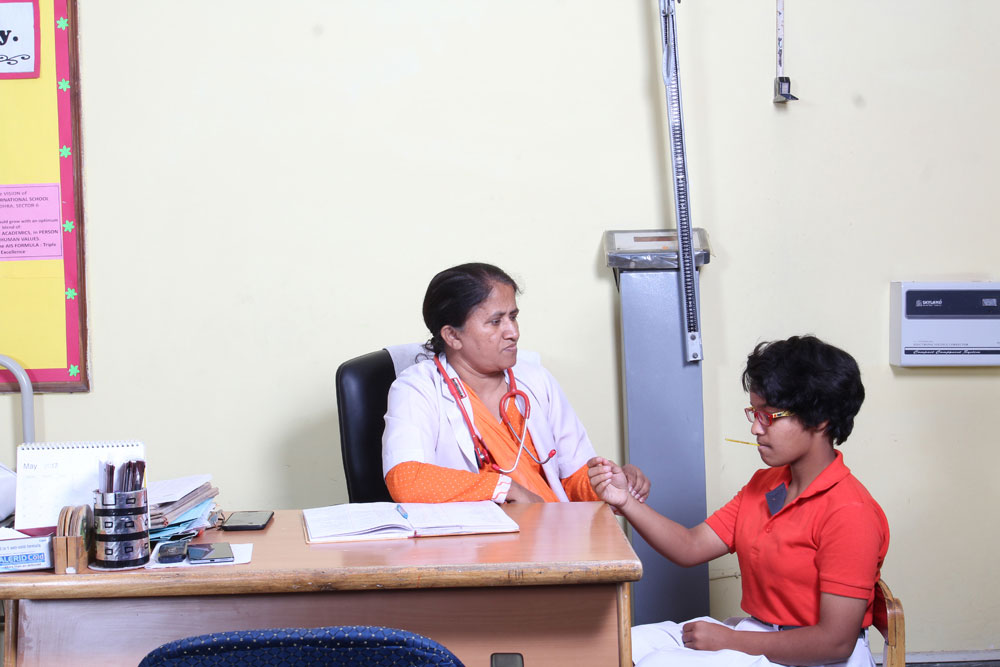 A girl getting her medical checkup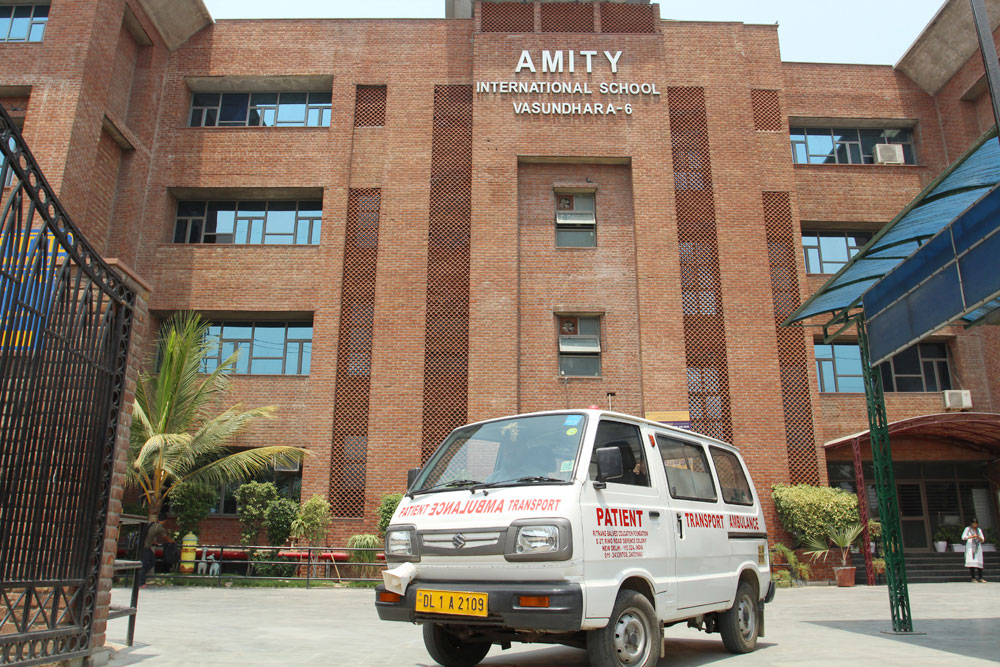 The 24*7 ambulance
Round-the-clock security of the campus is ensured through through checks conducted by security guards, high- tech surveillance cameras & CCTV monitored by trained security supervisors, and mandatory checks for trespassers at the entrance gate. Students, staff as well as parents are issued ID cards that are checked every time they move in and out of the school premises. All the important points in the school are connected with intercoms.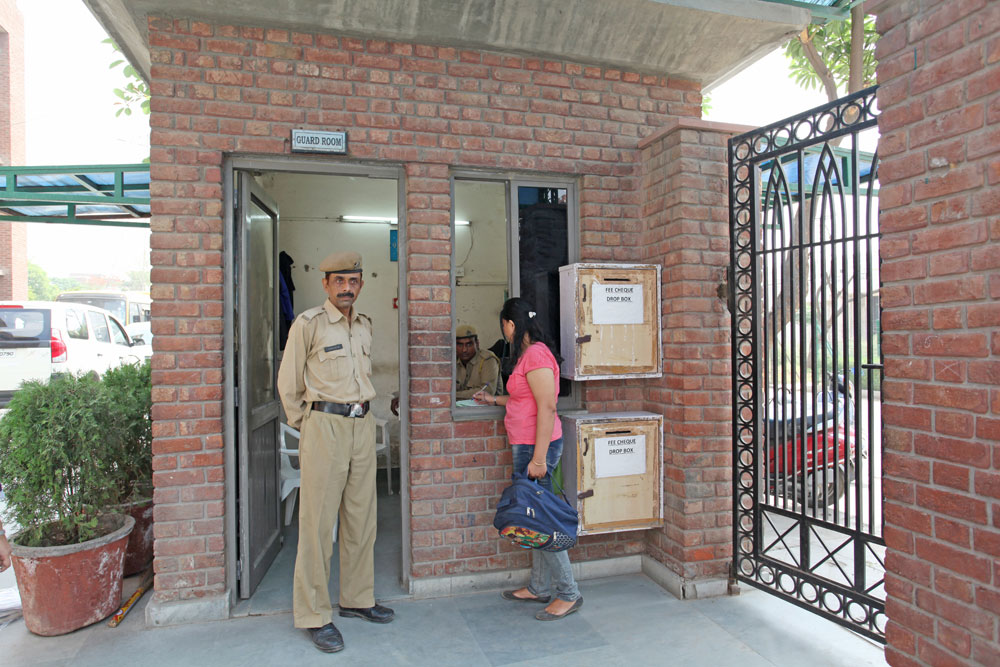 Recording entry and exit of all visitors at the school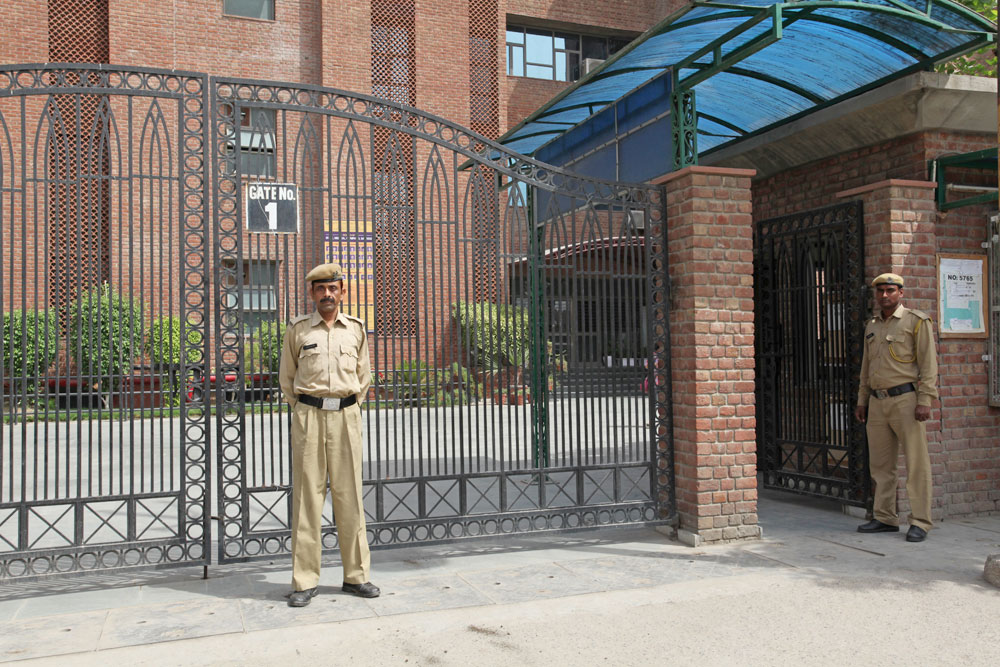 Saftey ensured with trained security guards at the school gate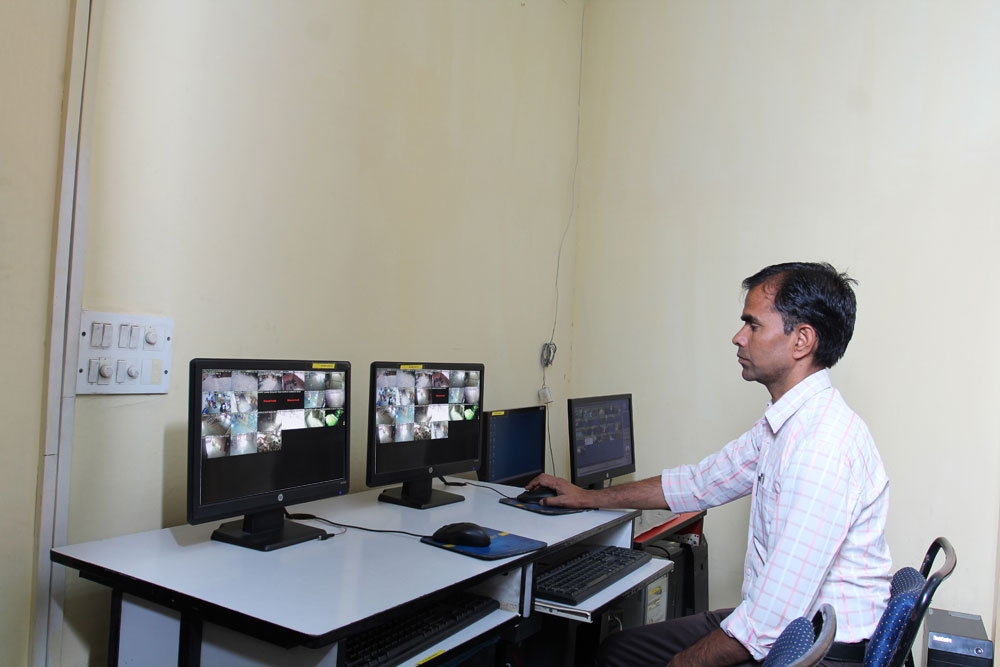 Keeping a track of security tresspasses
The school has a variety of games and sports facilities such as football, basketball, taekwondo, skating, table tennis, chess, athletics, yoga, rifle and pistol shooting, archery and cricket based on the need and interest of the child which helps the child to understand that a sound and fit body is a pre-requisite for scholastic development. School has special qualified coaches for different sports who prepare them for national and international competitions. The classes are held during school hours and post school too for special coachings.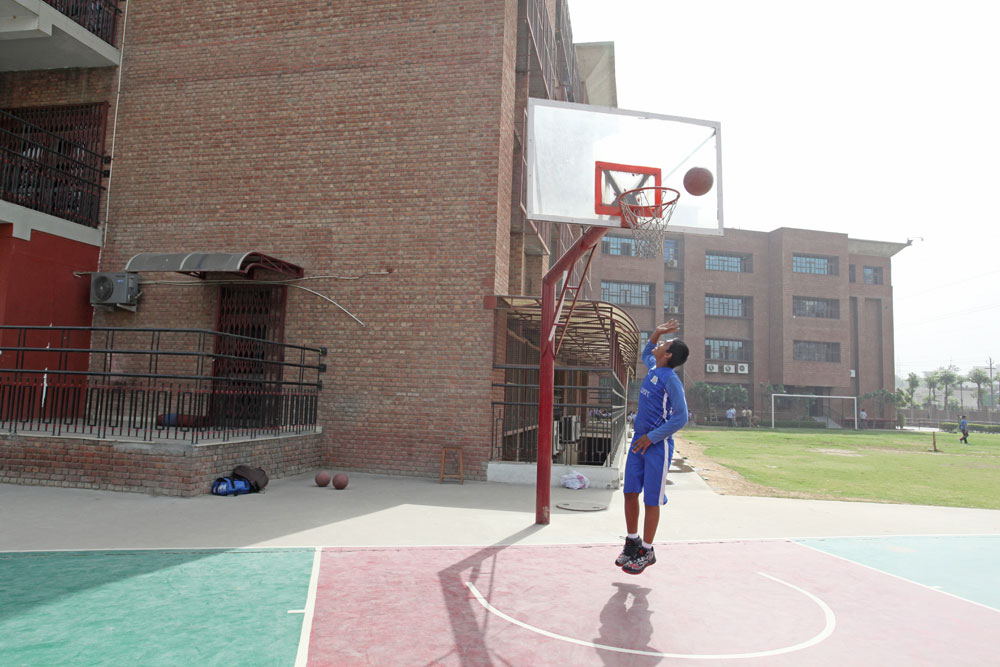 Basketball Court
Making the perfect goal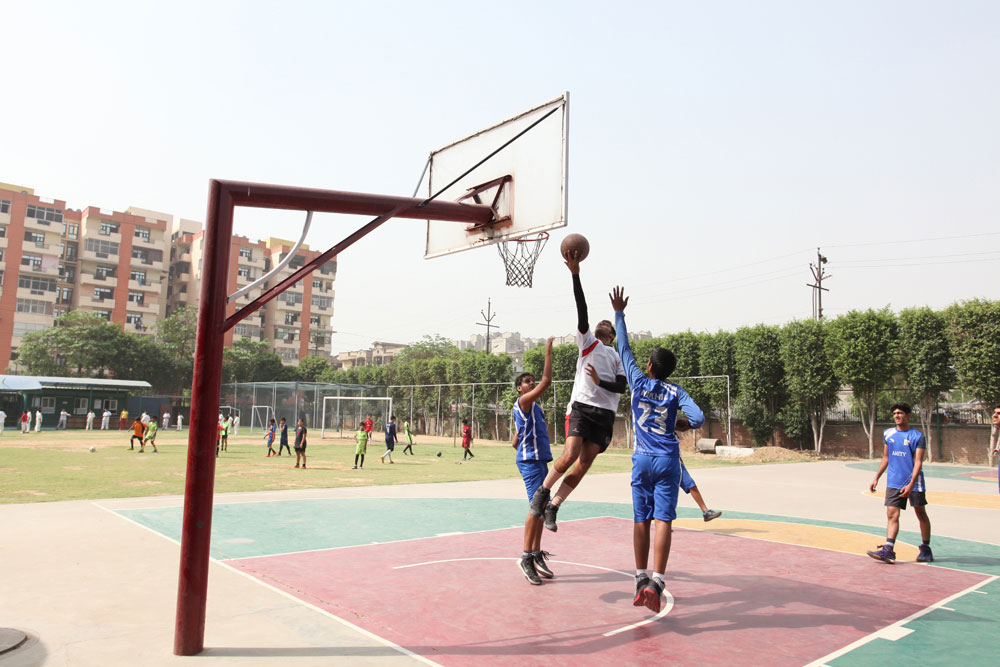 Students enjoying the game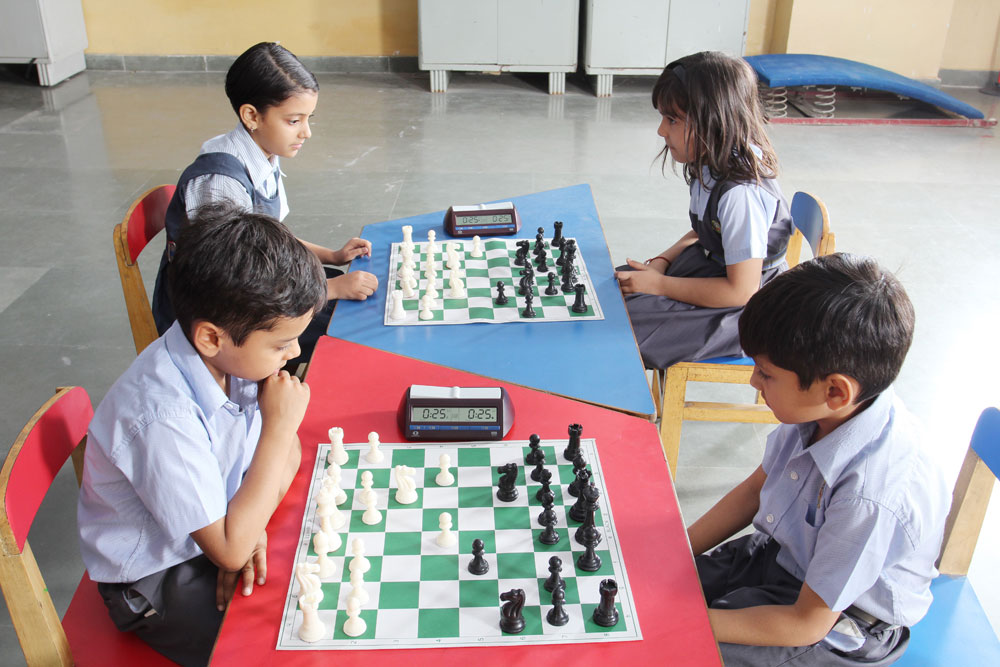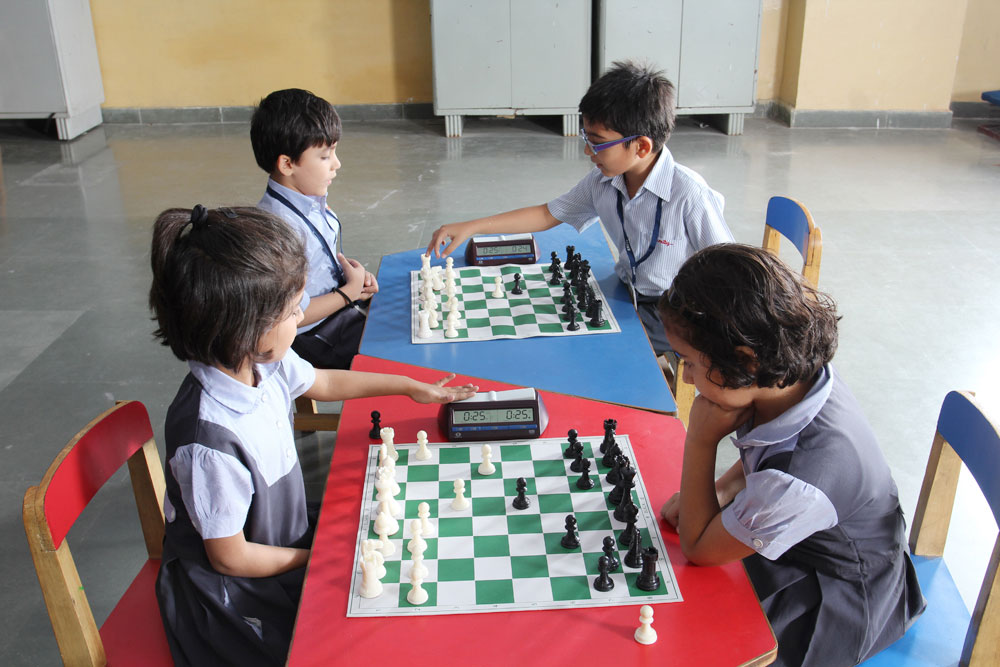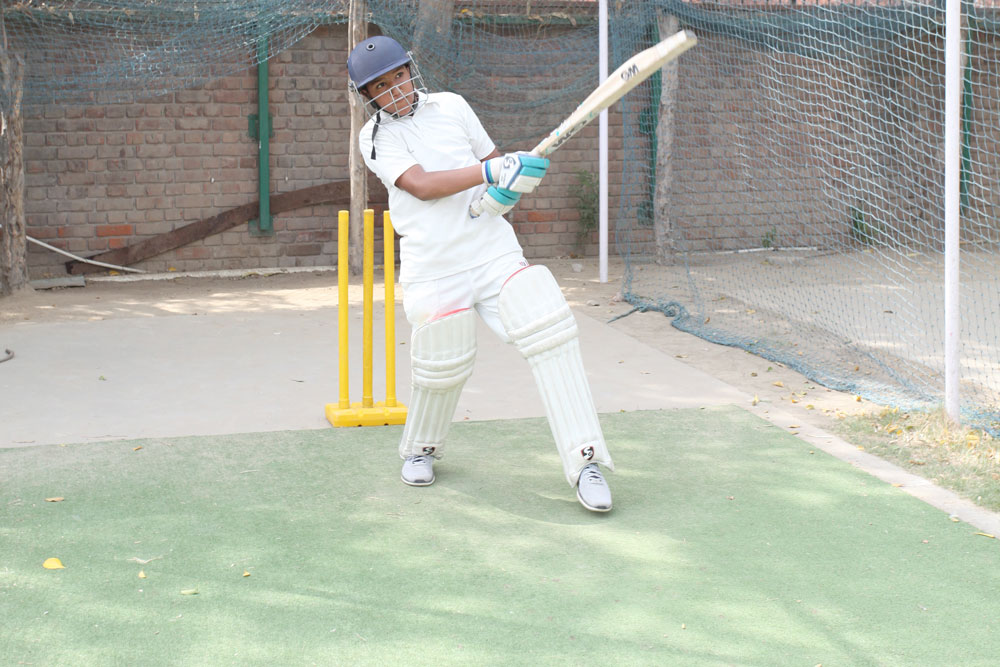 Cricket field
Practicing the right shot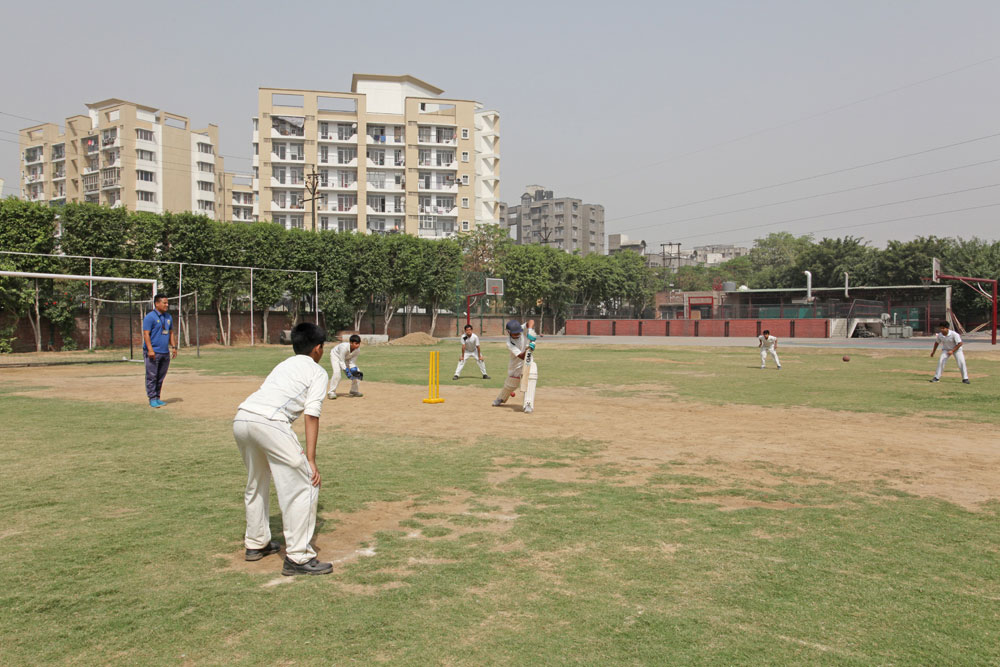 Sprawling field for cricket enthusiasts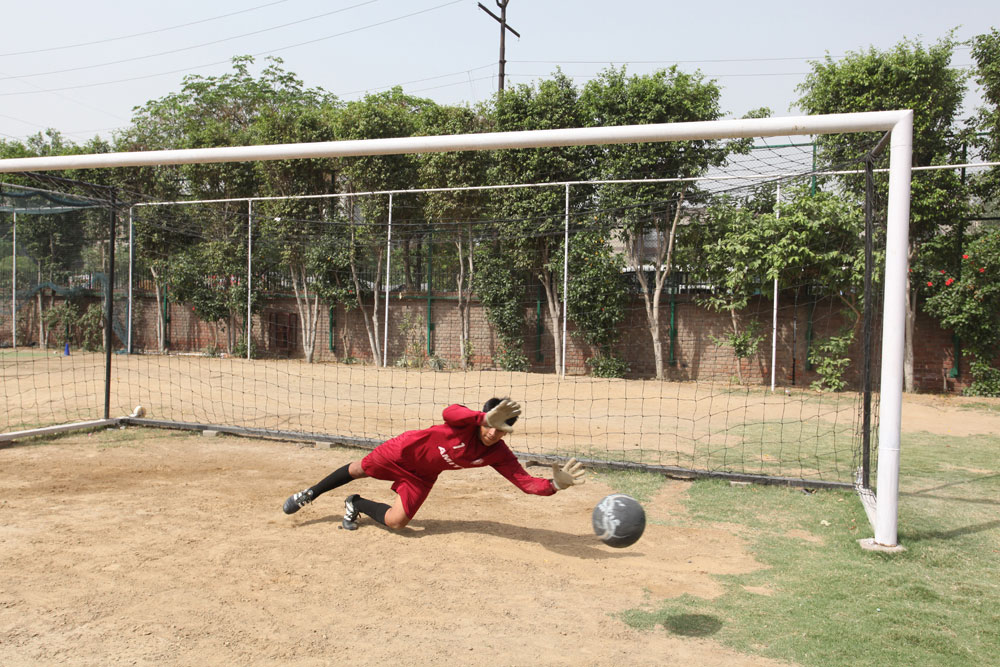 Football Ground
Football fever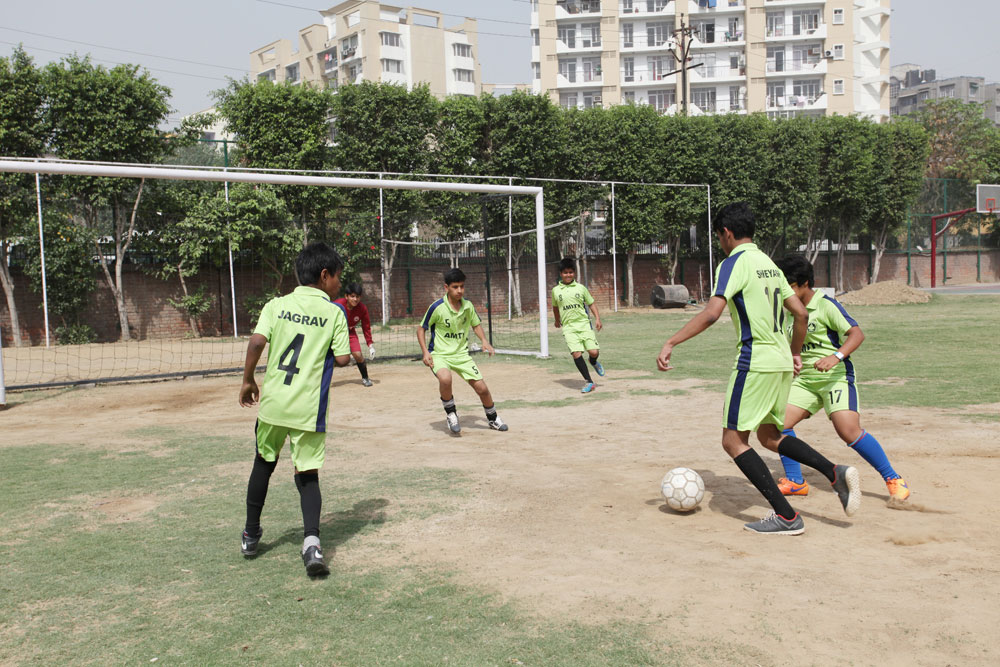 A session of football practice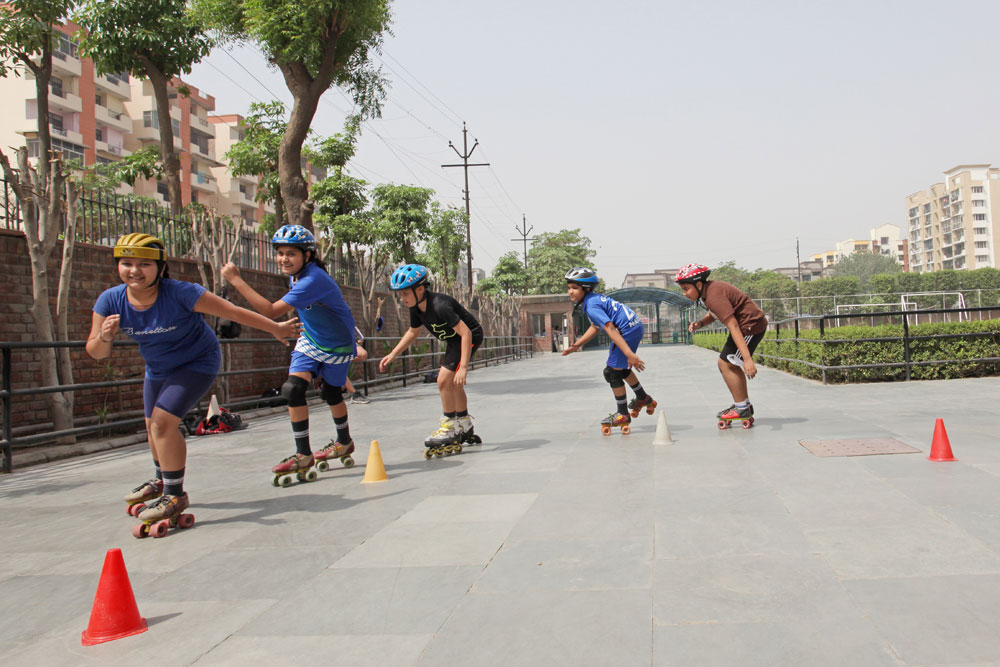 Skating Rink
Skaters keeping the right balance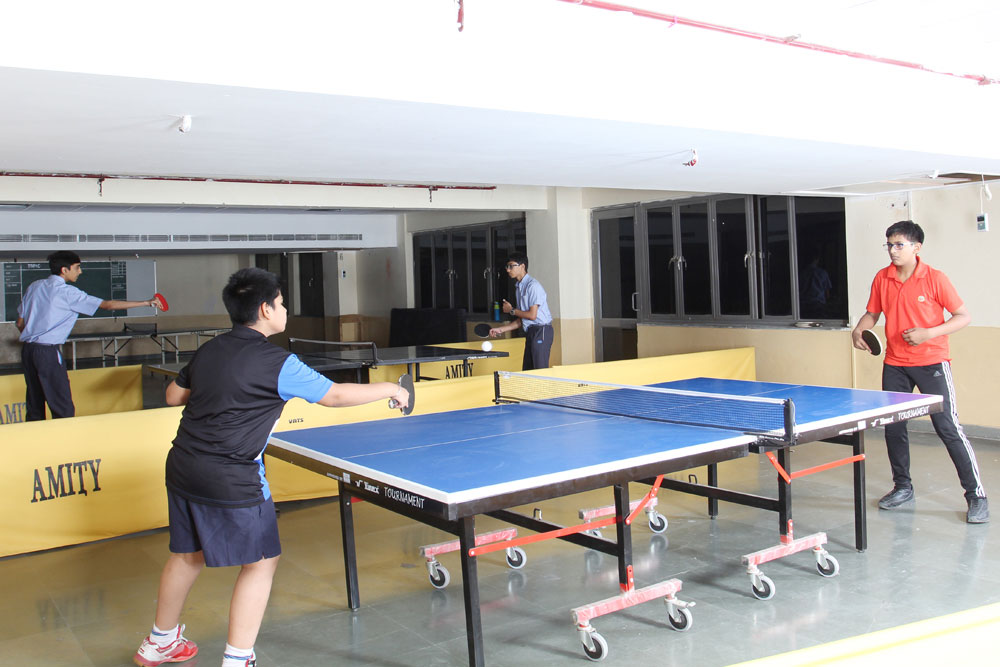 Table Tennis
A friendly match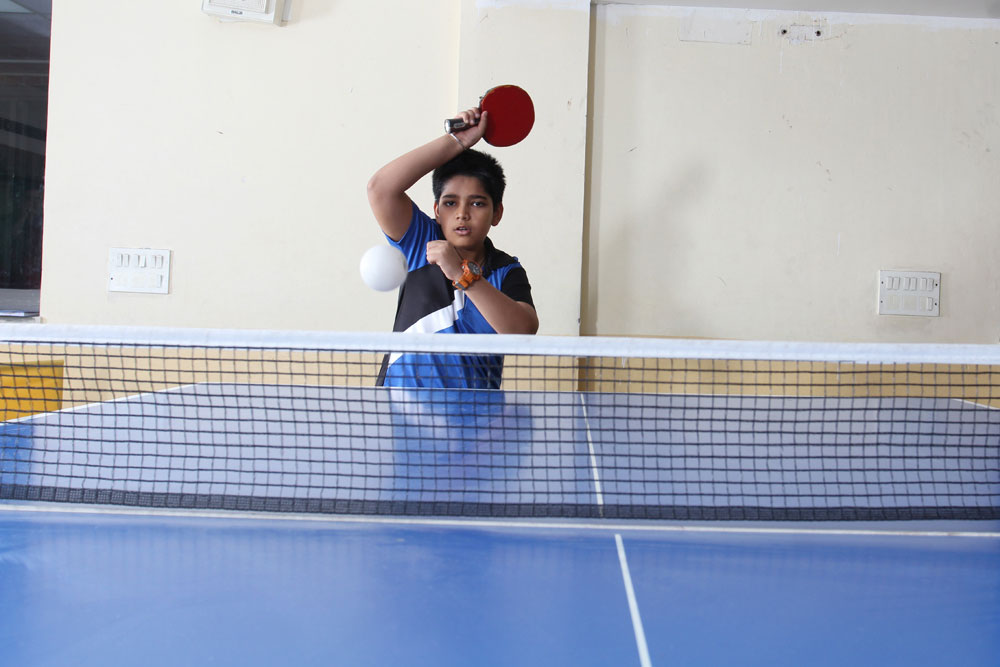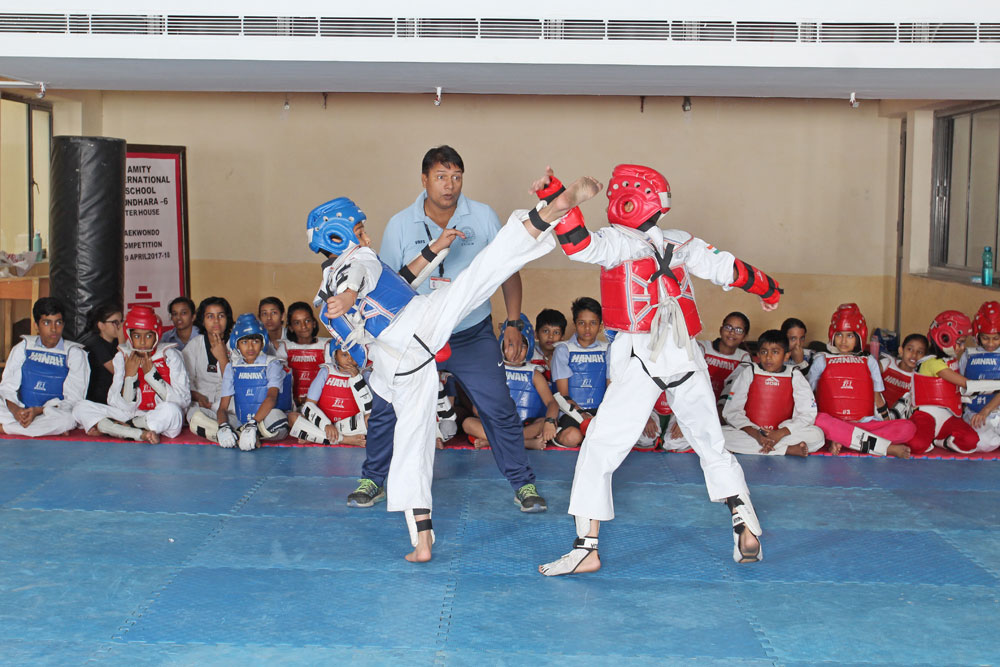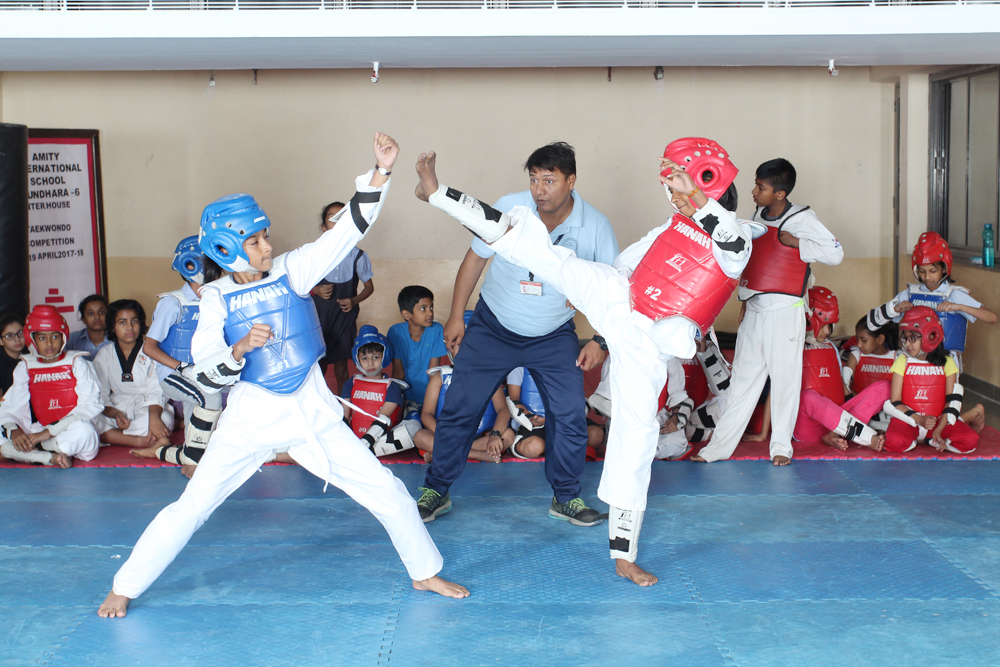 The school has its own fleet of well-equipped private contract buses available. All the buses have been provided with security guards for safety and security of the children. Each bus is equipped with a first-aid box and fire extinguisher. School maintains constant communication with the teacher and the guard on duty to ensure security.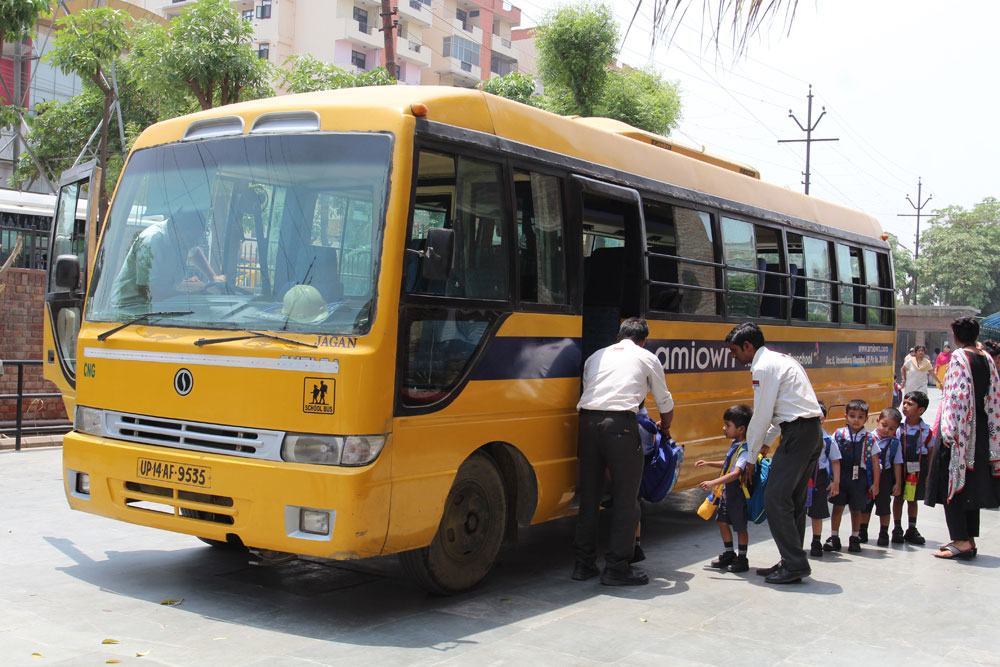 Transportation
Children being helped by the guards
The school boasts of not one but three state-of-the-art labs for Biology, Physics and Chemistry. Students perform interesting experiments and indulge in hands on activities here. Theoretical learning is enhanced by experimentation and practical learning of scientific concepts. The laboratories have been designed as per CBSE specifications and are instrumental in strengthening the scientific foundation of the students.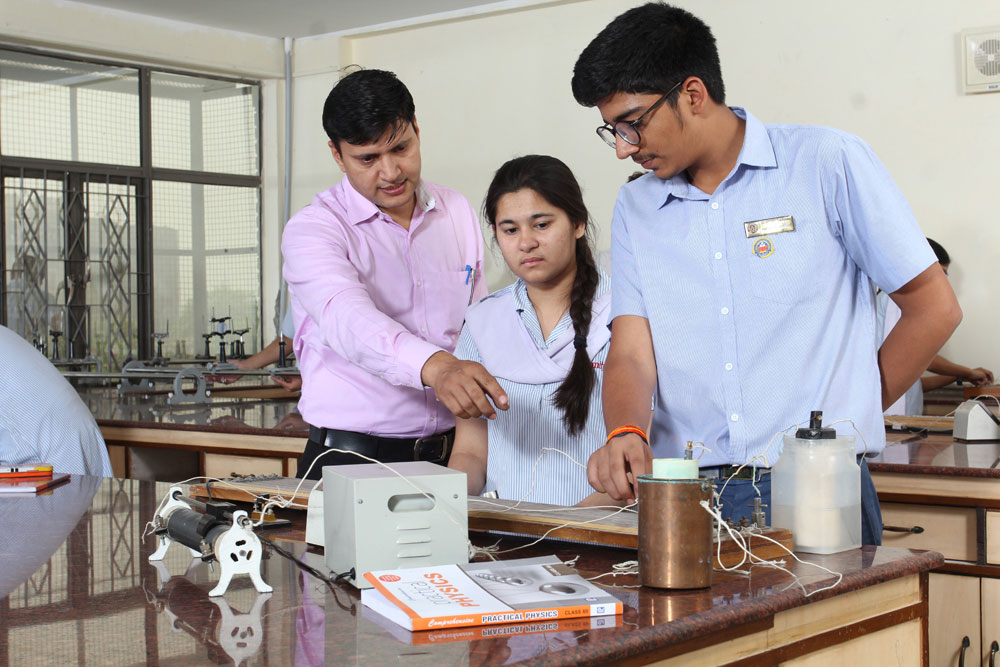 Students with faculty in the Physics lab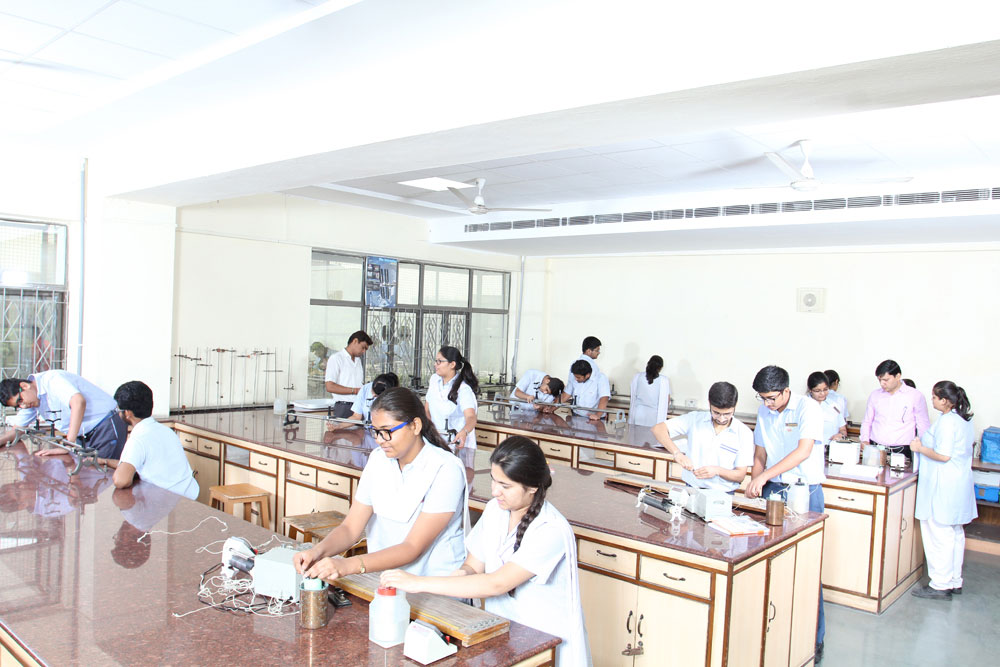 Students at work in the Physics lab
The school's Psychology lab which is functional for nearly about a decade, is well stocked with tools and tests that measures psychological constructs as intelligence, personality, anxiety, learning, perceptual ability, memory, aptitude and so on, the right place to unravel the mysteries of human mind and behaviour.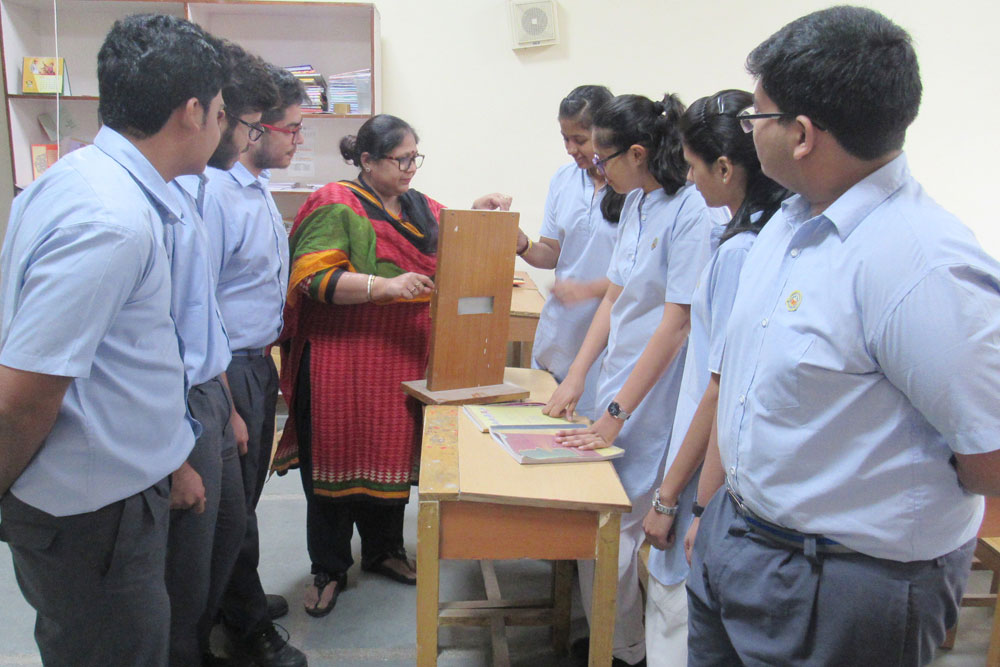 Psychology lab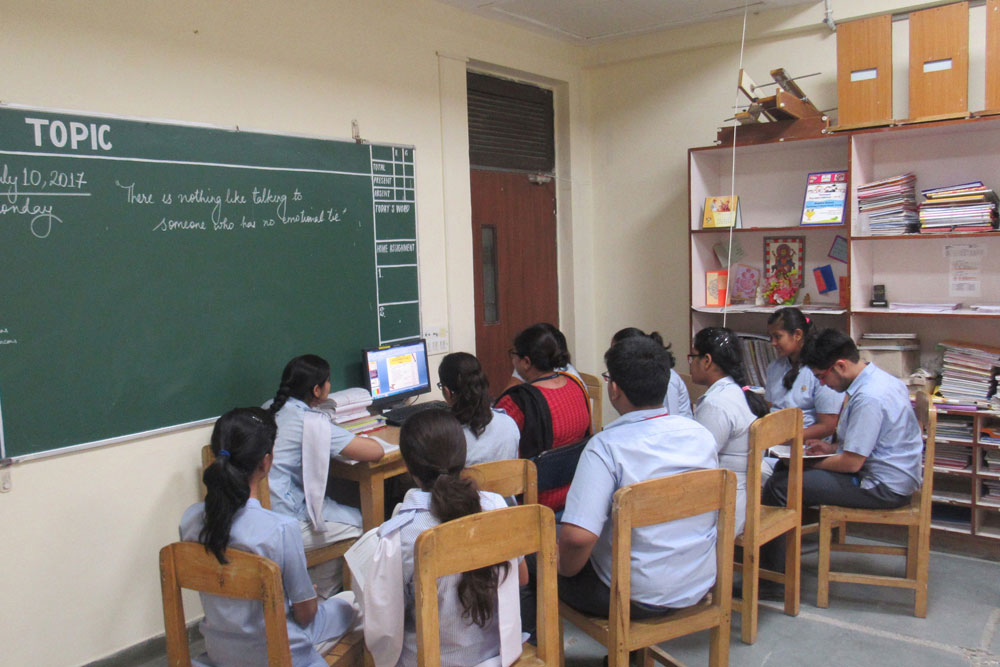 Psychology lab