Technology Integration
Technology is integrated in day-to-day classroom teaching in varied ways to make learning more easy, accessible and effective. Incorporating technology helps to engage the new generation besides enhancing the traditional classroom experiences. Some of the technology resources at the school include:
Updated Computer labs (Junior/Middle/Senior) for learning animations, programming and developing websites.
Extensive usage of projector is aimed at assisting teachers in creating a more stimulating environment in the classroom.
A state of the art, hi-tech audio-visual room for conducting seminars, workshops and class/parents orientation programs in the school.
Smart boards in classrooms to make learning more interesting by allowing to interact with technology.
Resource room for teachers to prepare PowerPoint presentations
FLIPPED and PBL used for teaching social science, science and mathematics.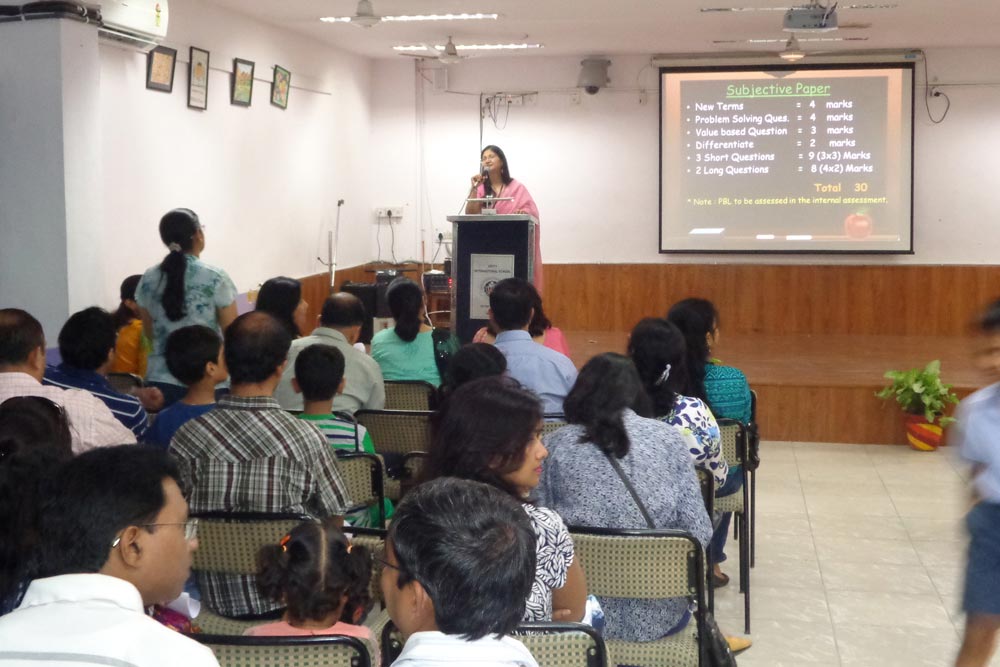 Parents orientation programmein audio visual room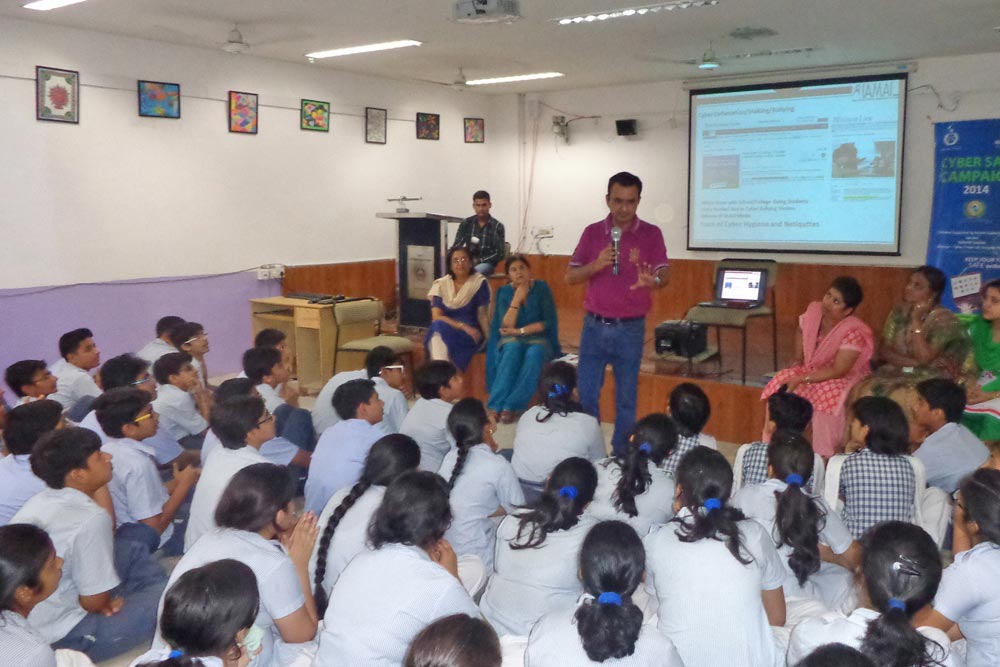 Cyber safety workshop being held in the audio visual room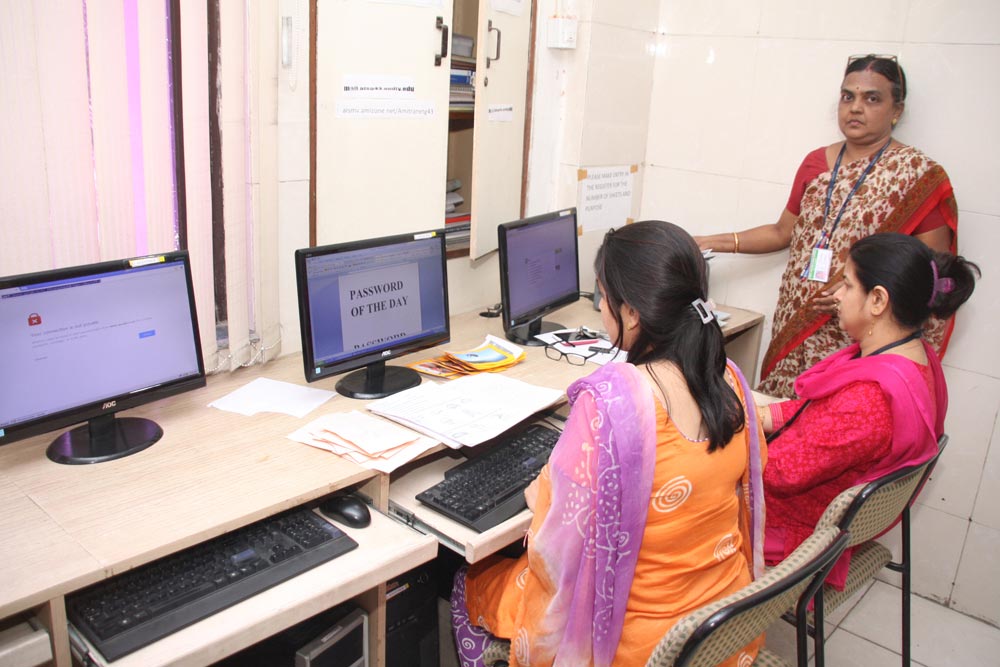 Teacher's resource room
Kids learning animations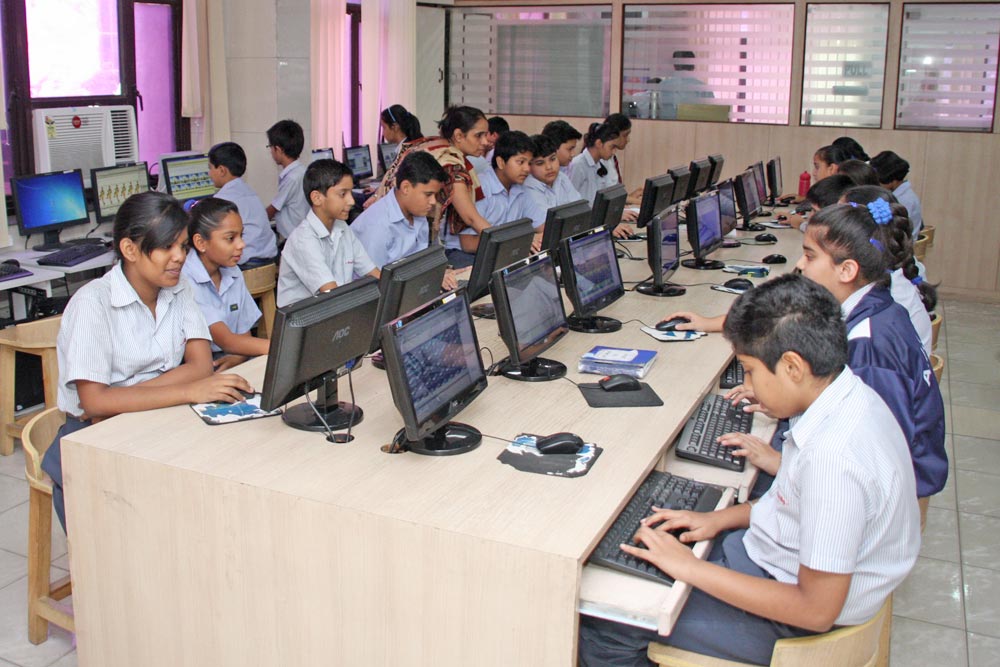 Students learning programming in the computer lab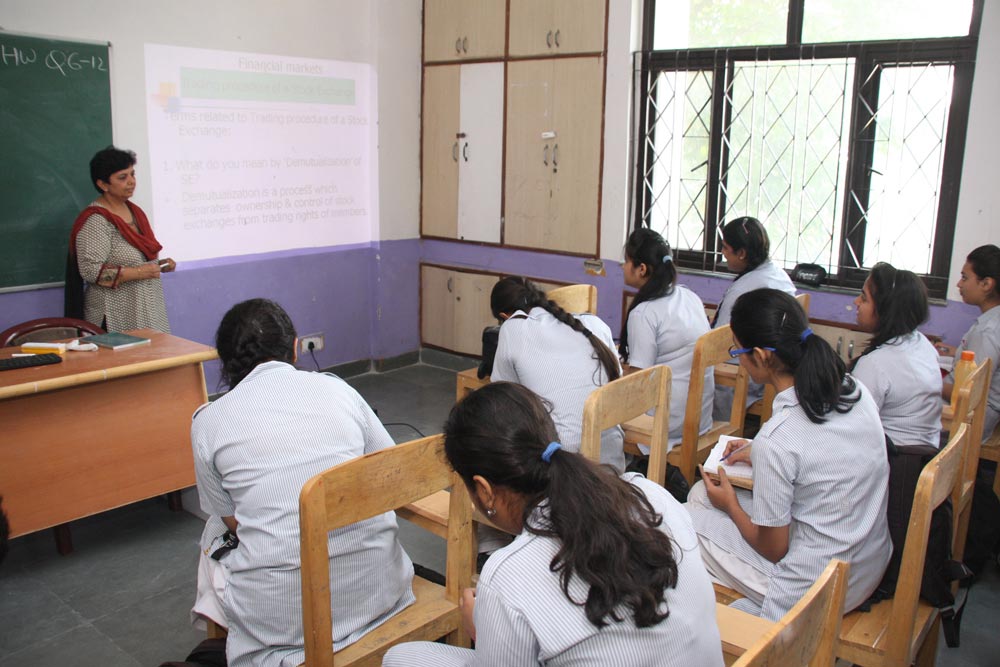 Teaching with the help of projector in classrooms