I hear I forget; I see I remember; I do I understand. Keeping this in mind the school provides education by not just showing, telling but real experiments and field trips. Each child is involved and given hands on experience to further enhance their learning.
Biology Lab
The school biology laboratory is well equipped with all instruments like microscopes, slides, stains, forceps, needle etc that are, required for performing experiments. It also has an oven, 2D, 3D diagrams and charts for better understanding of the concepts.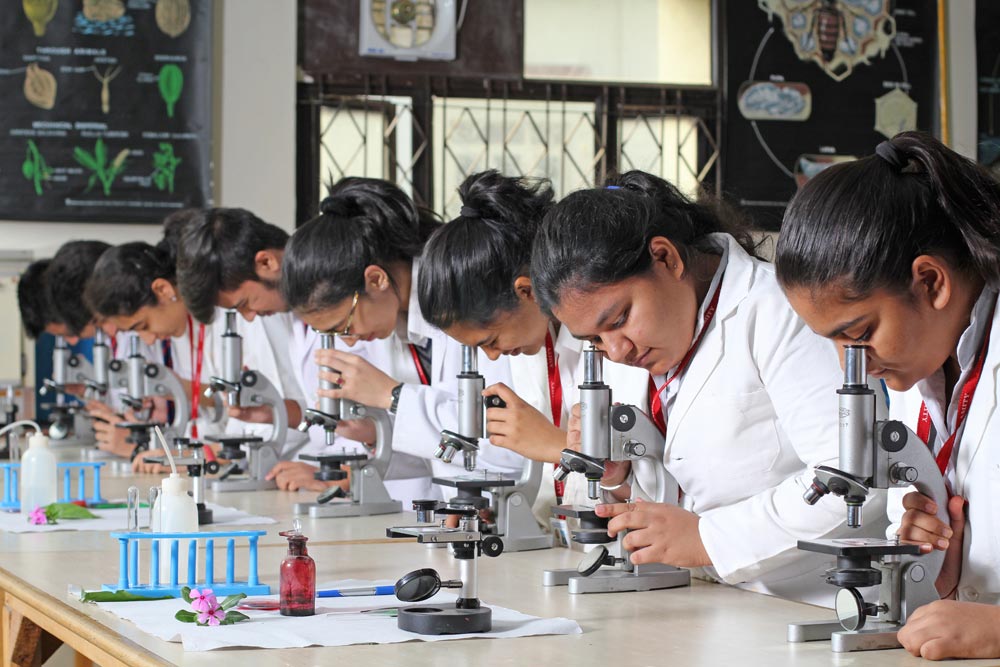 Learning under microscope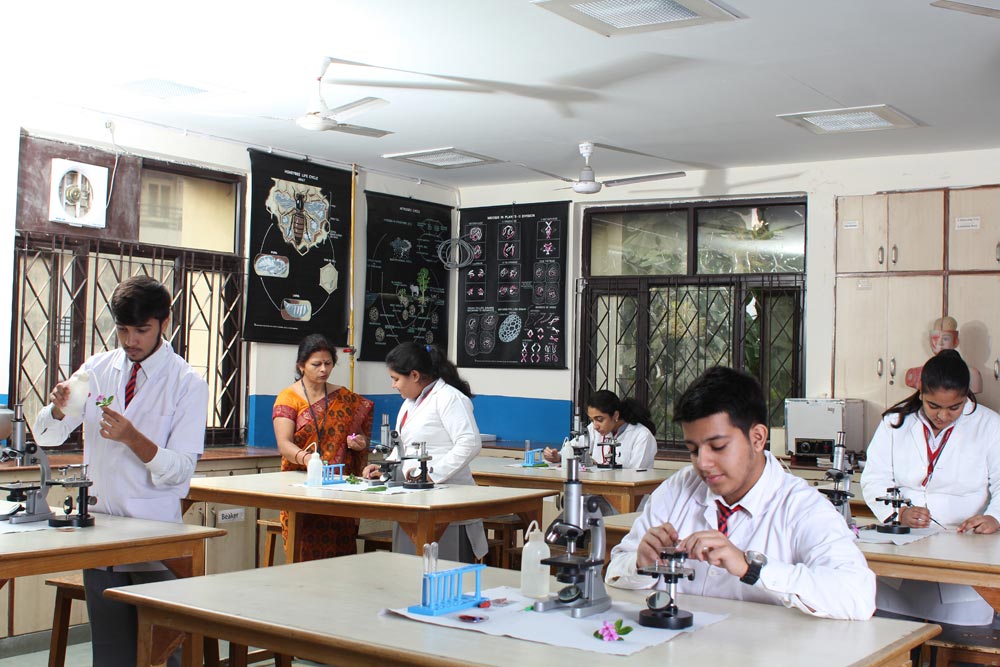 Studying plants in biology lab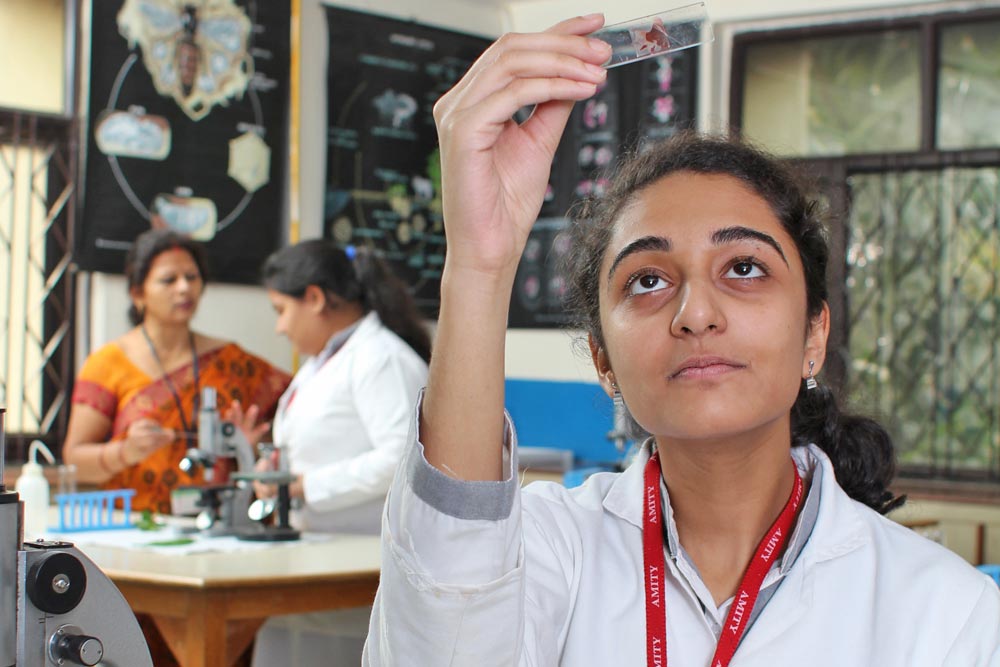 A biologist scientist in making
Chemistry Laboratory
It has well-maintained equipment like distillation kit, pipettes (mechanical) along with manual, centrifugation machine – electronic, electronic balance, thistle funnels, deflagrating spoons, etc. and models like biogas plants, linen tester, density kits, etc.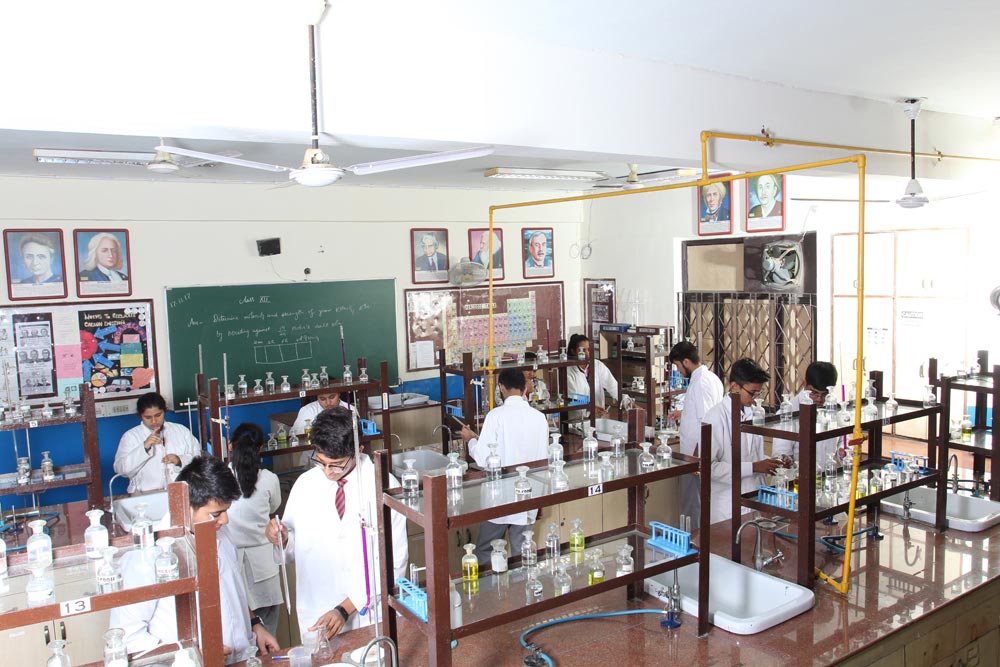 Well-equipped chemistry laboratory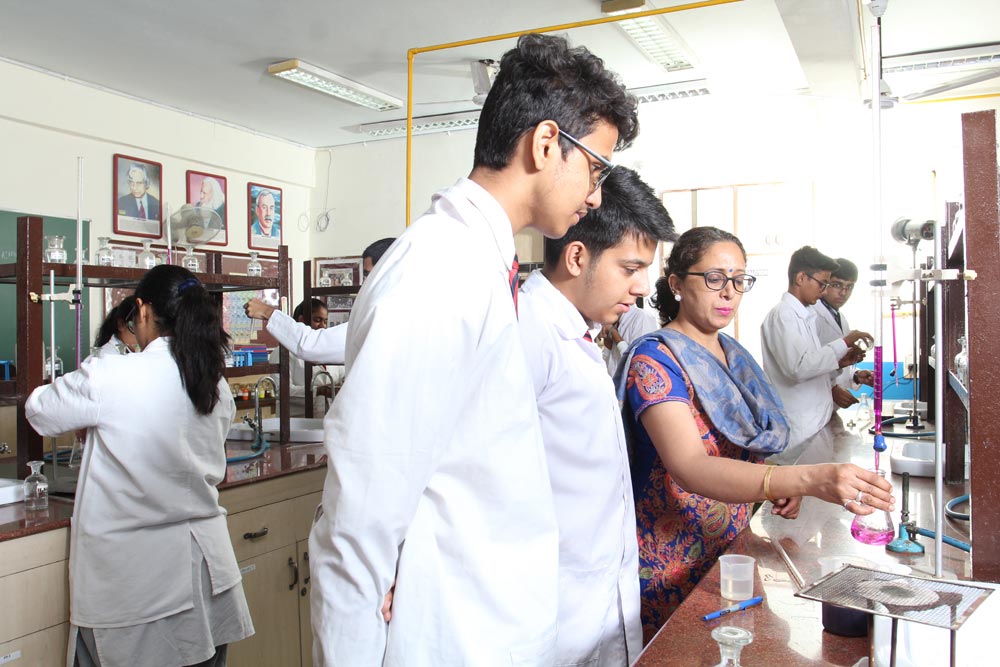 Conducting experiments under expert guidance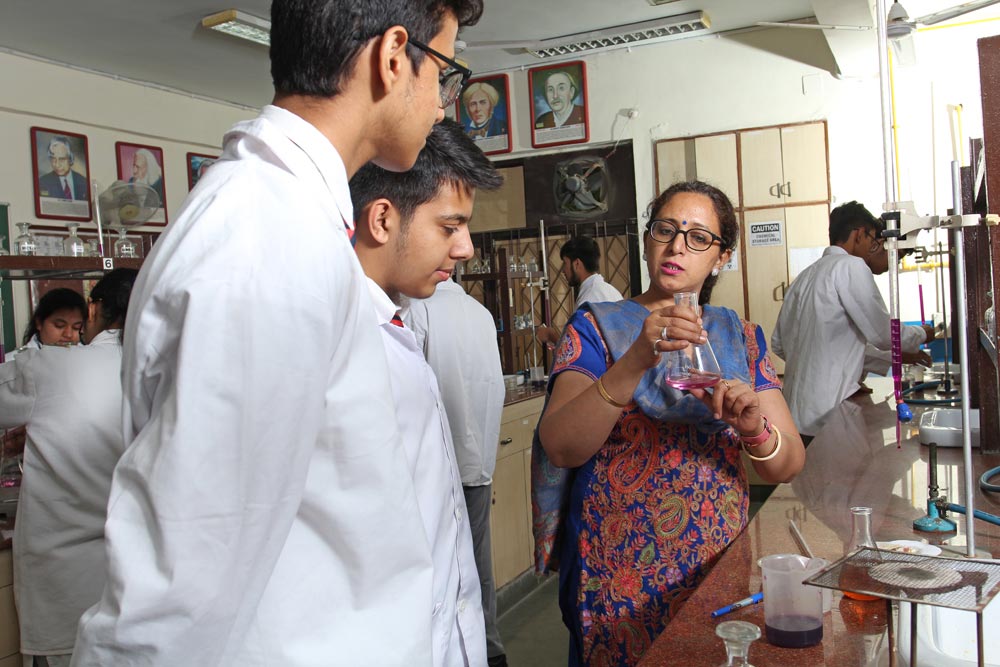 Practical learning of chemical properties
Computer Laboratory
The school has spacious and well-equipped separate computer labs for junior, primary and senior wing. It also has a separate one for teachers to use to prepare study material. There are more than 100 computers with latest hardware and software configurations.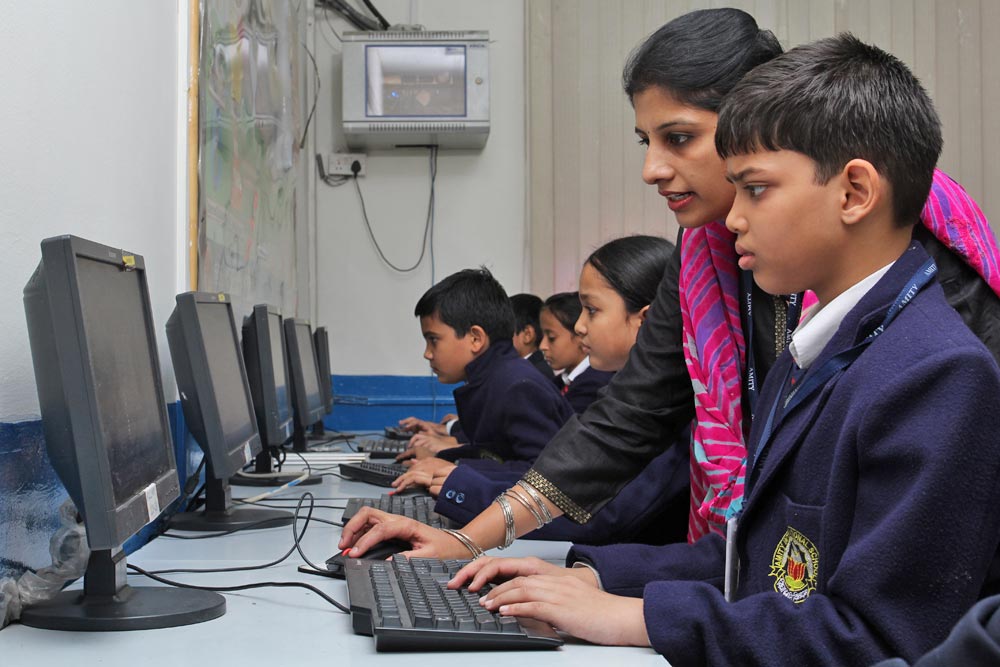 Computer class in progress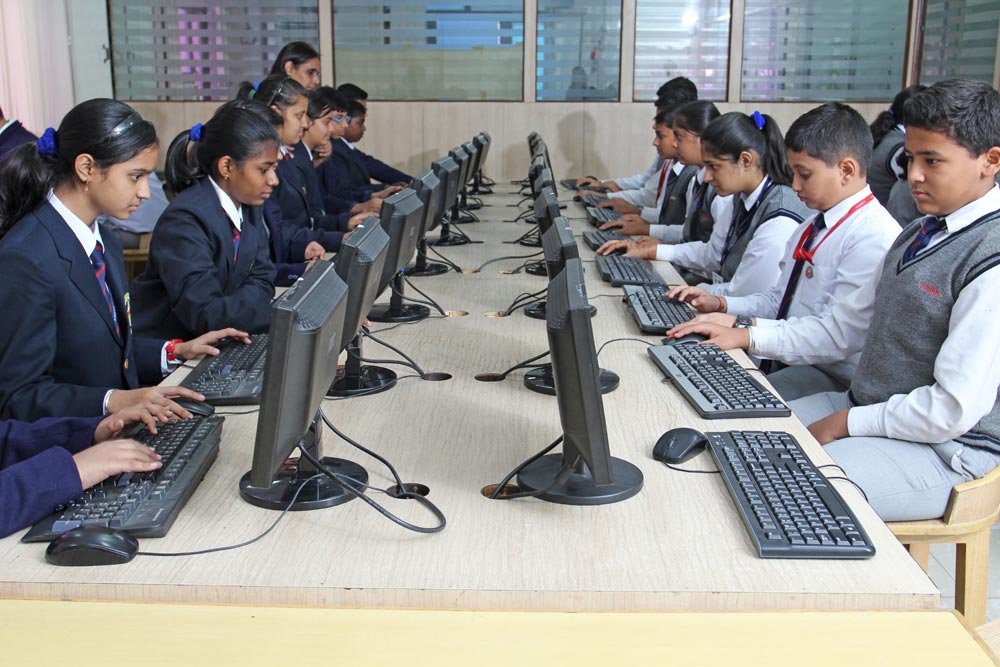 Middle school computer lab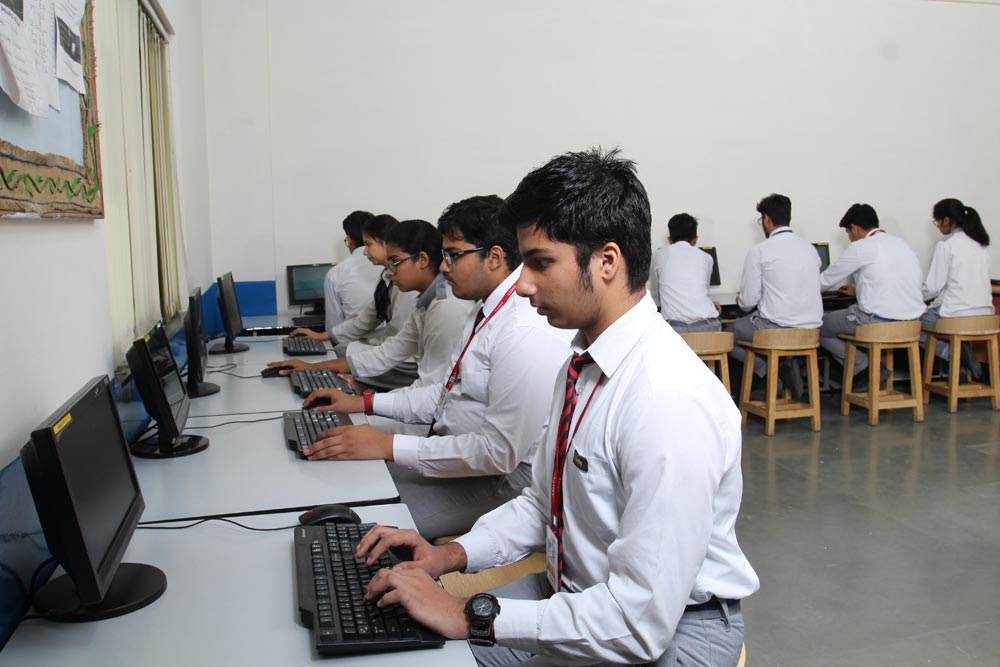 Senior school computer lab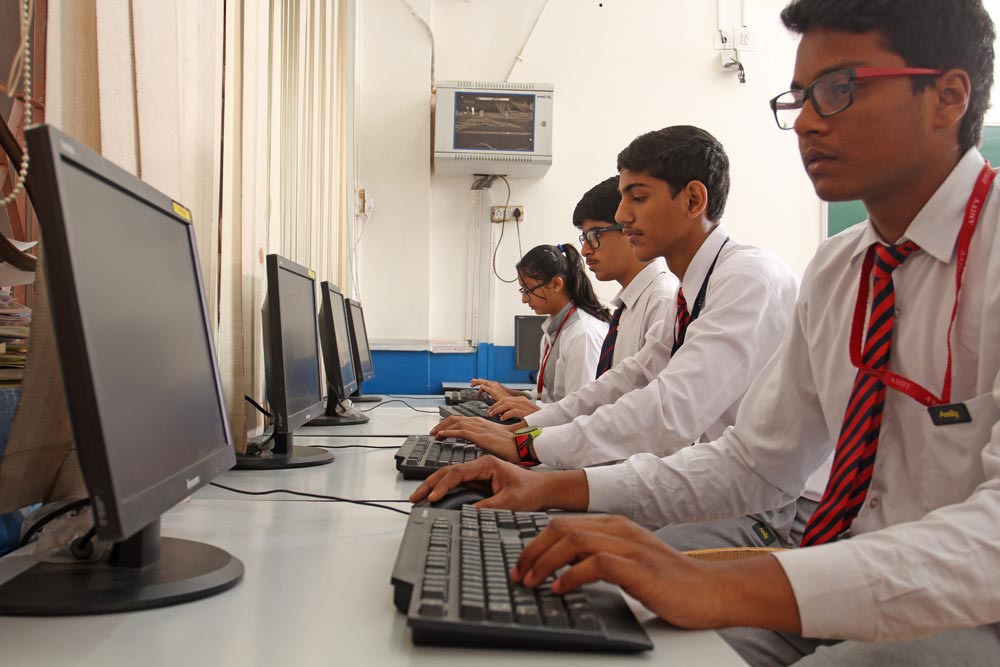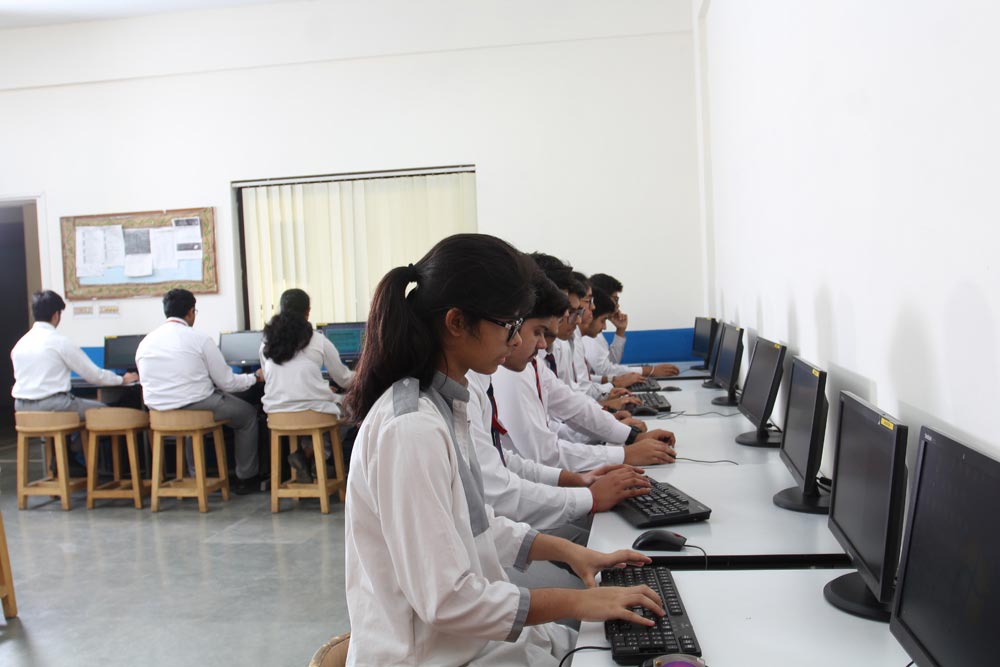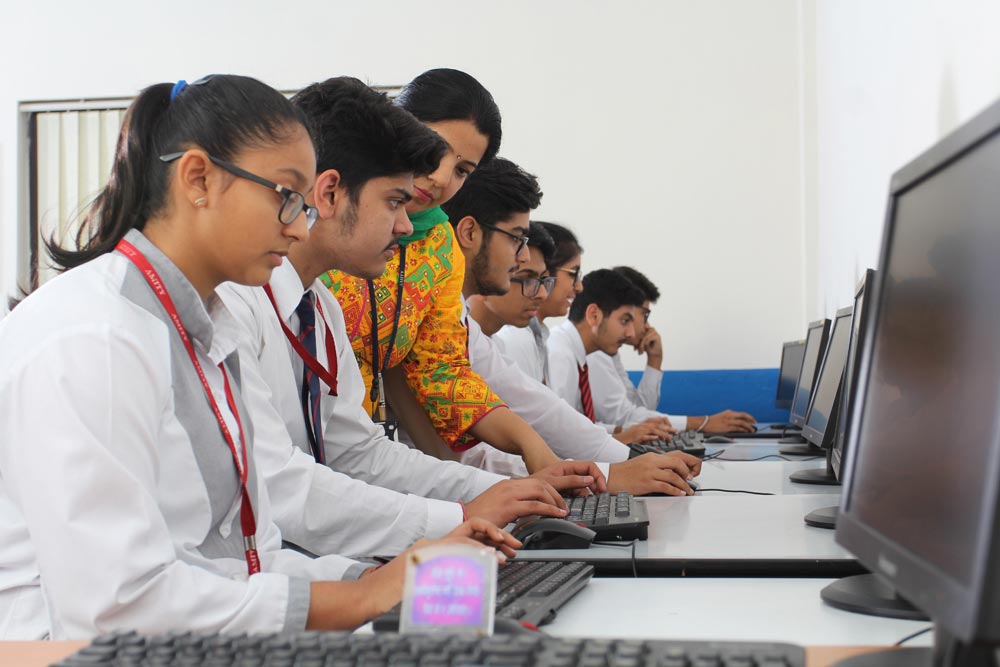 Physics Lab
IThe school has a huge computer lab with large number of computers that allow many students to work in the lab together. The wi-fi internet connectivity and high-speed broadband facility enable both students and teachers in making projects and preparing assignments, thereby enhancing delivery speed for all activities.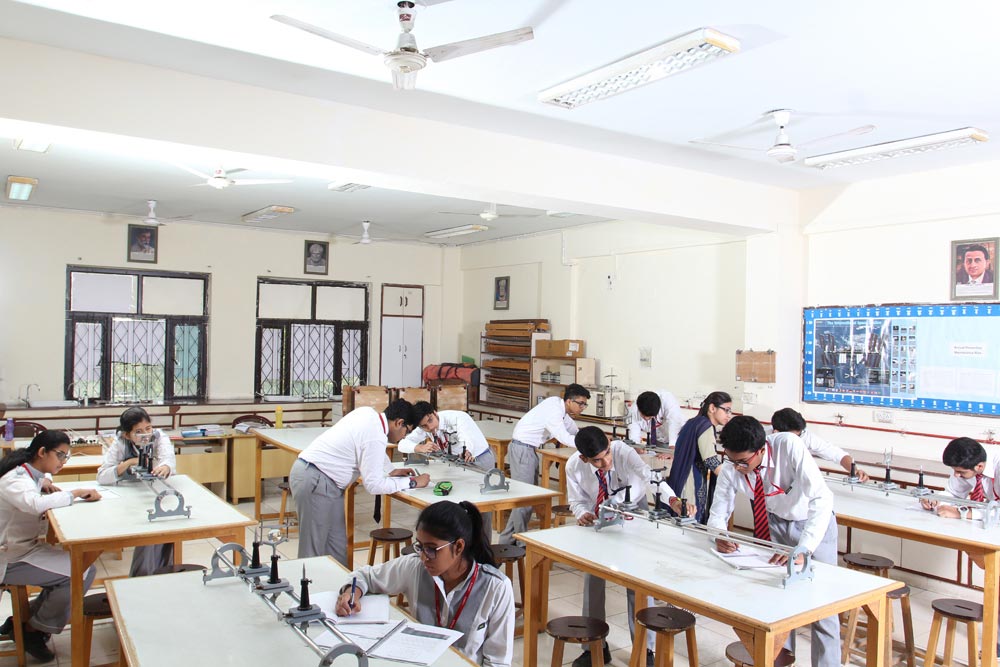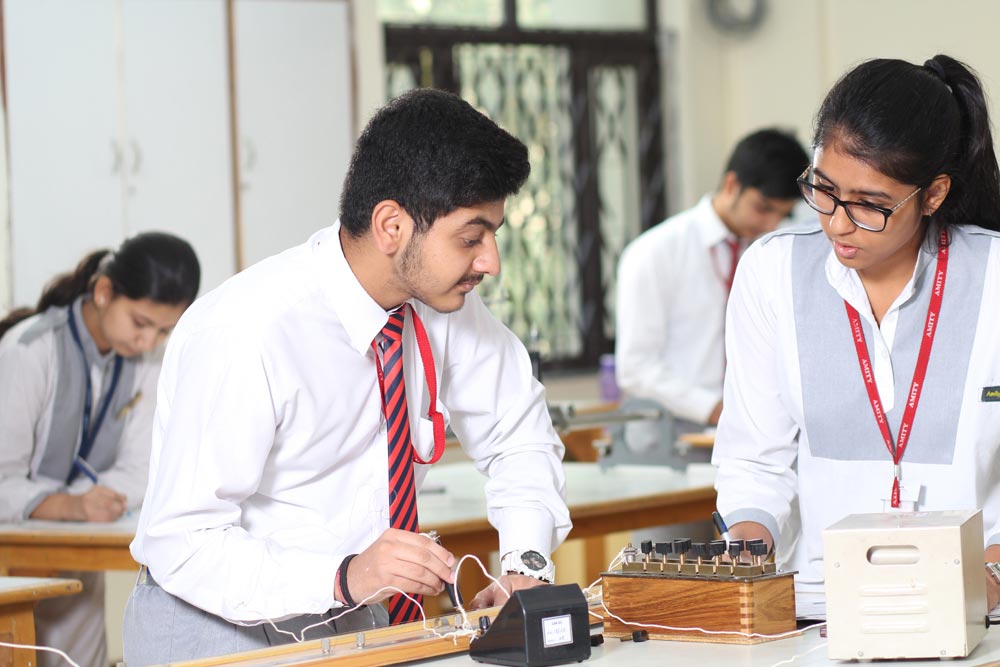 Students in the Physics lab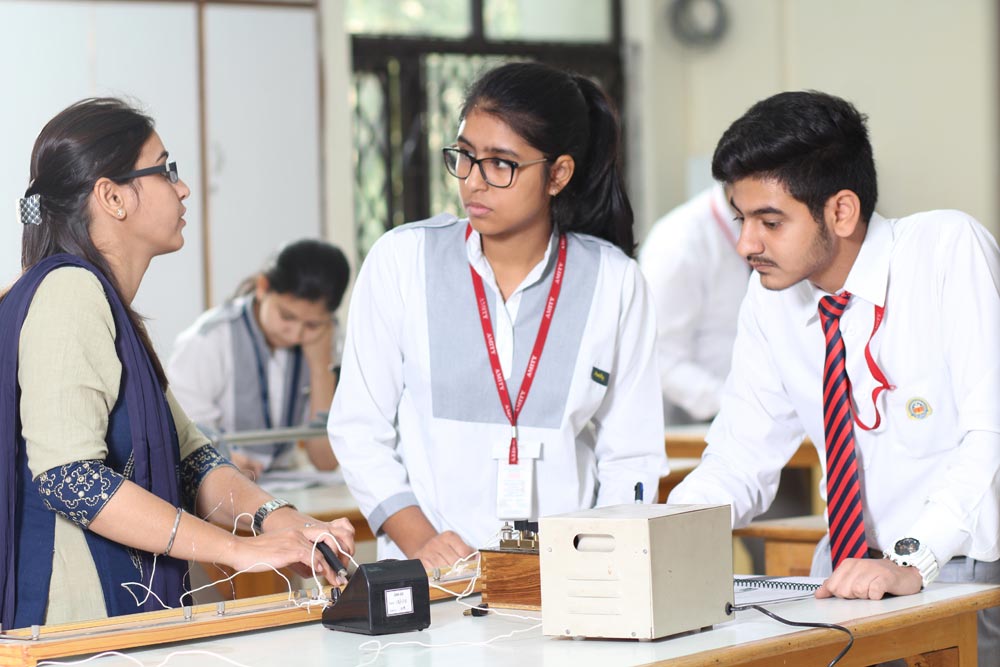 Students learn in Physics lab under expert guidance of teachers
EVS Laboratory
To enhance the general science of the students, the school has a separate room for conducting experiments and hands-on experience of the concepts.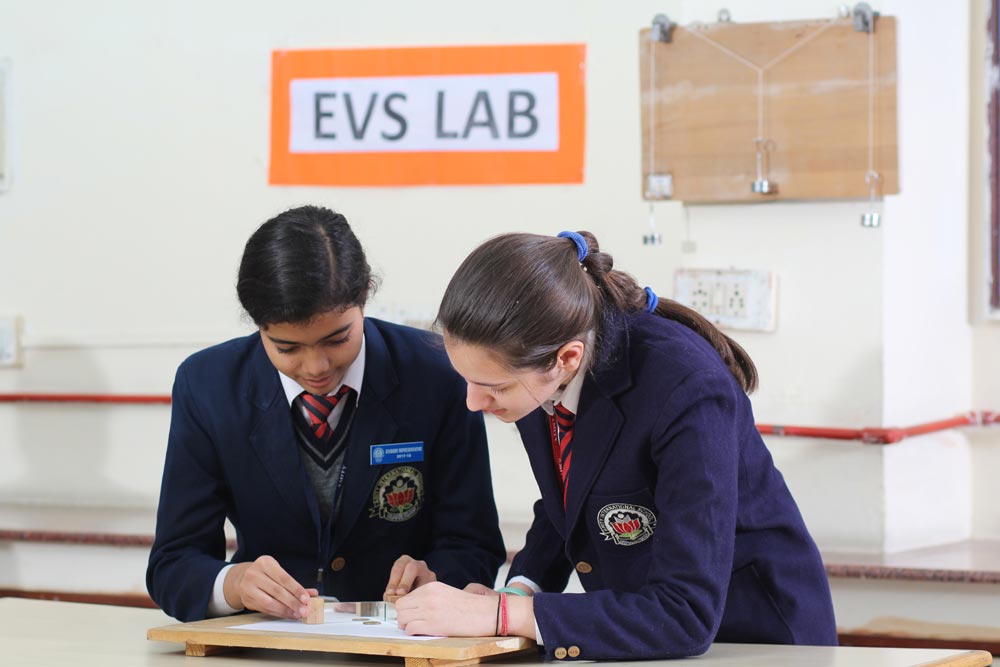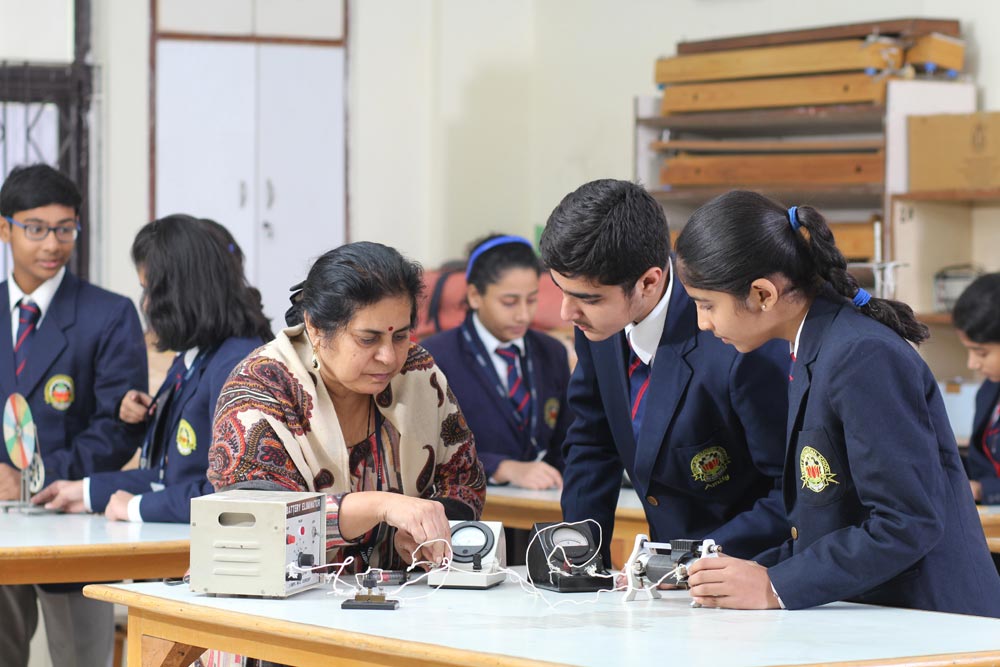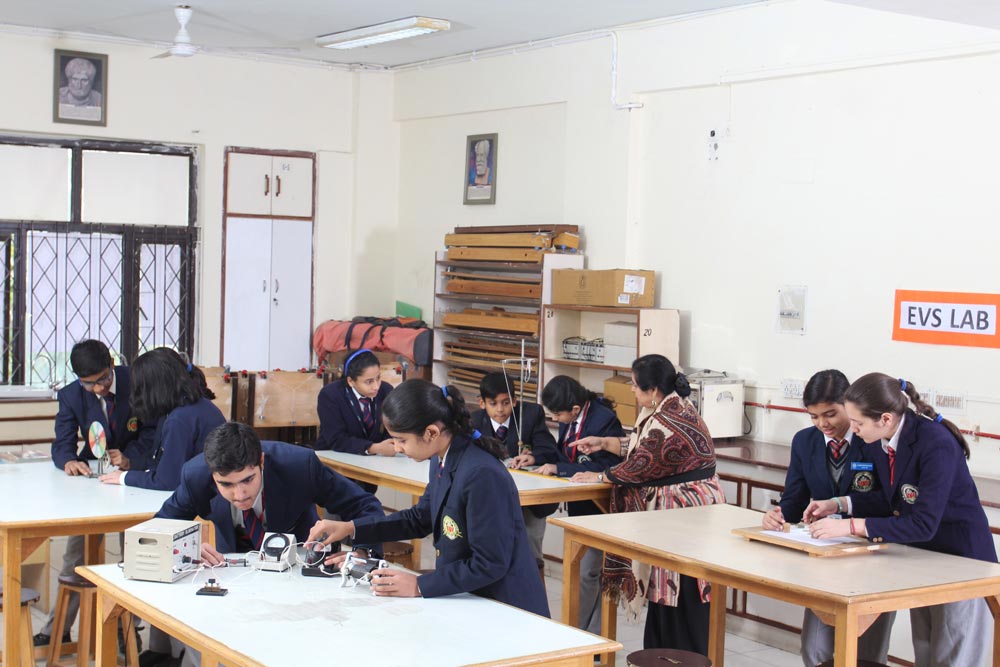 Gaining hands-on experience at EVS lab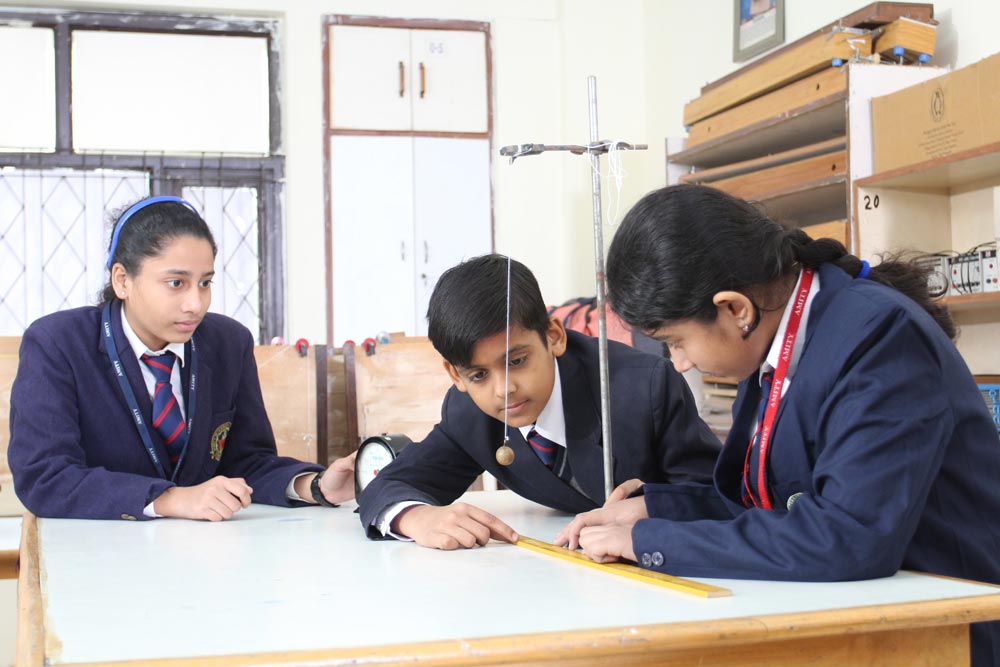 Gaining hands-on experience at EVS lab
General Science Laboratory
General Science lab caters to the scientific temperament of students of Classes VI to VIII. When students observe various things and carry out different experiments, their reasoning skills are honed and they start thinking deeply on those theories and concepts. The General Science lab makes science classes interactive with concrete examples that involve materials and practices of a discipline.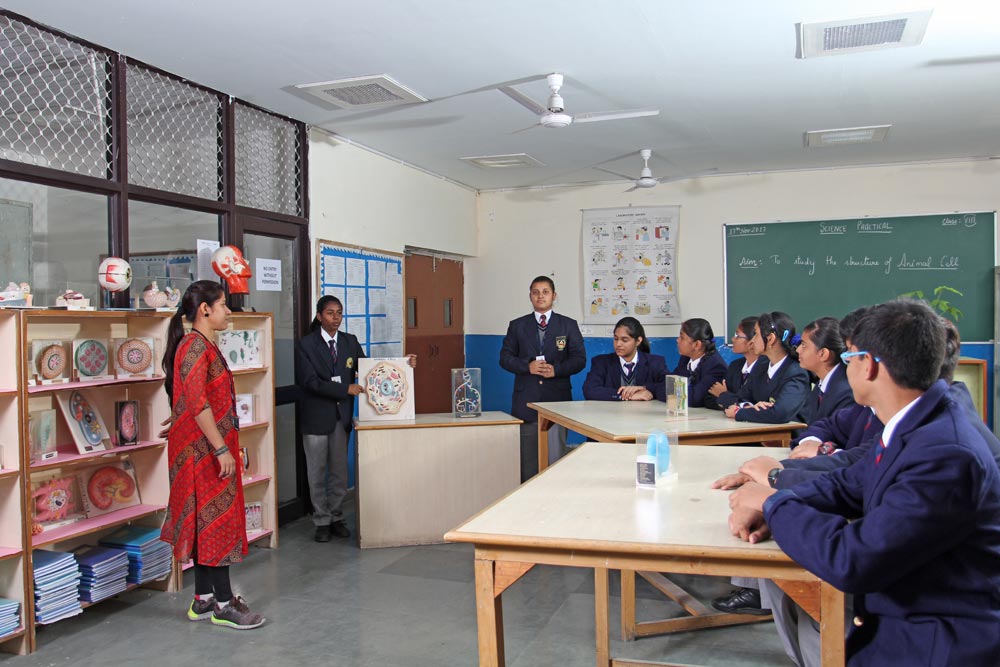 General Science laboratory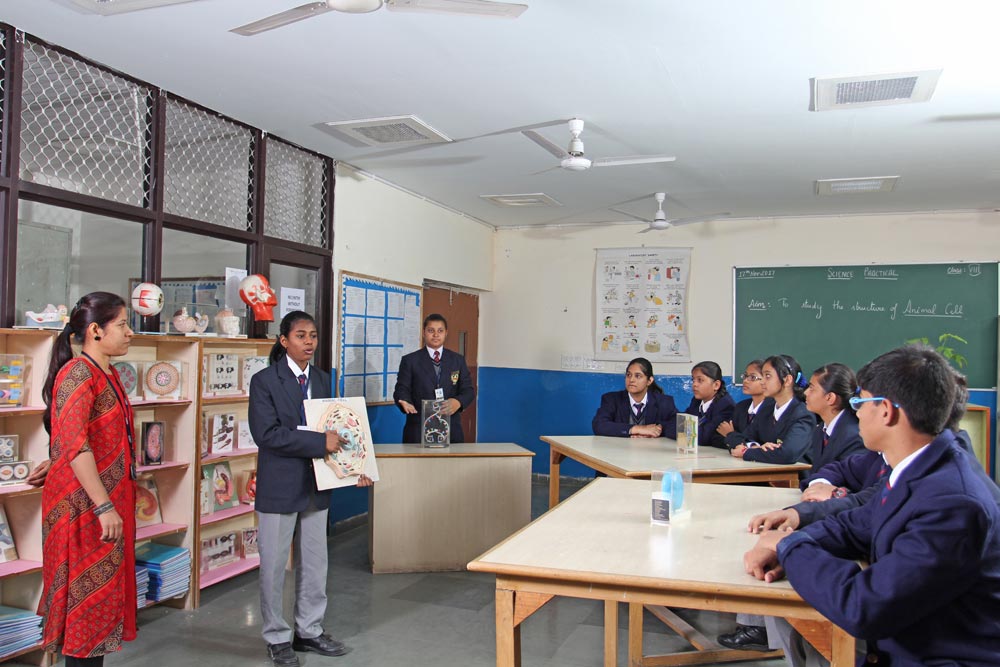 Teaching in general science lab
Learning Centre
The school has a special room allocated for students with learning difficulties. A qualified special educator attends to all students with mild and moderate difficulties within the school working hours. Individual remedial support in areas of reading, comprehension, spelling, writing and thinking skills is also provided. Special provisions are made for third language exemption, subject change, permission for extra time and scribe.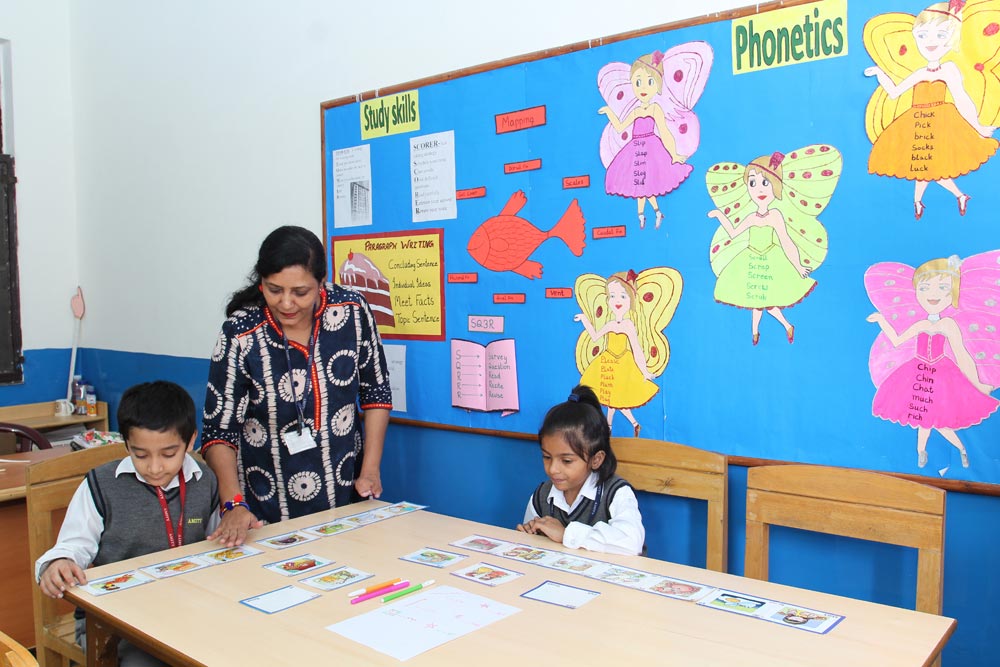 Special room for students with learning difficulties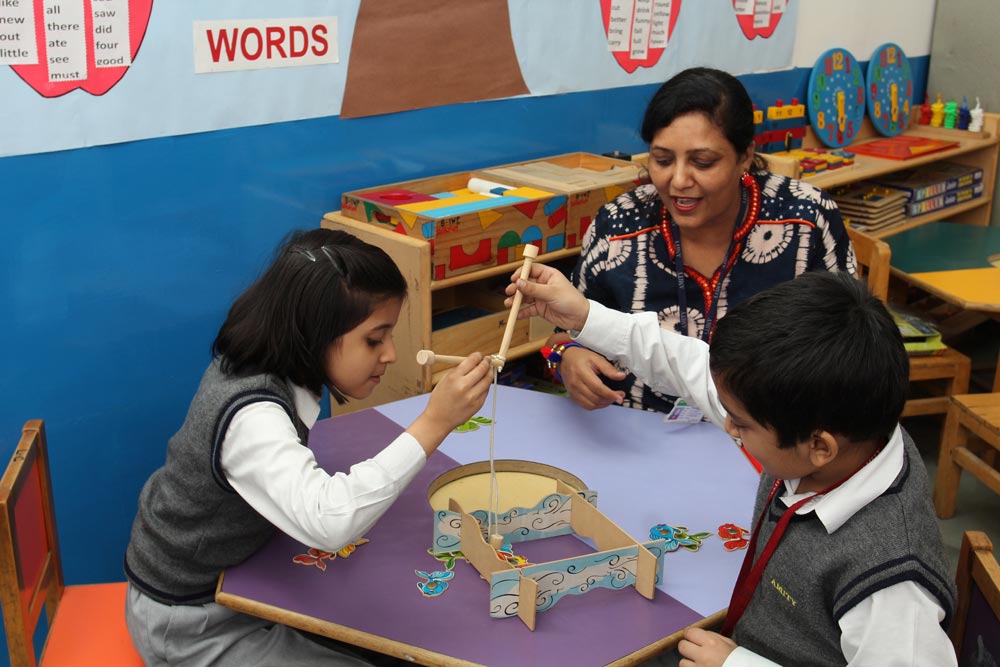 Special educator attending to children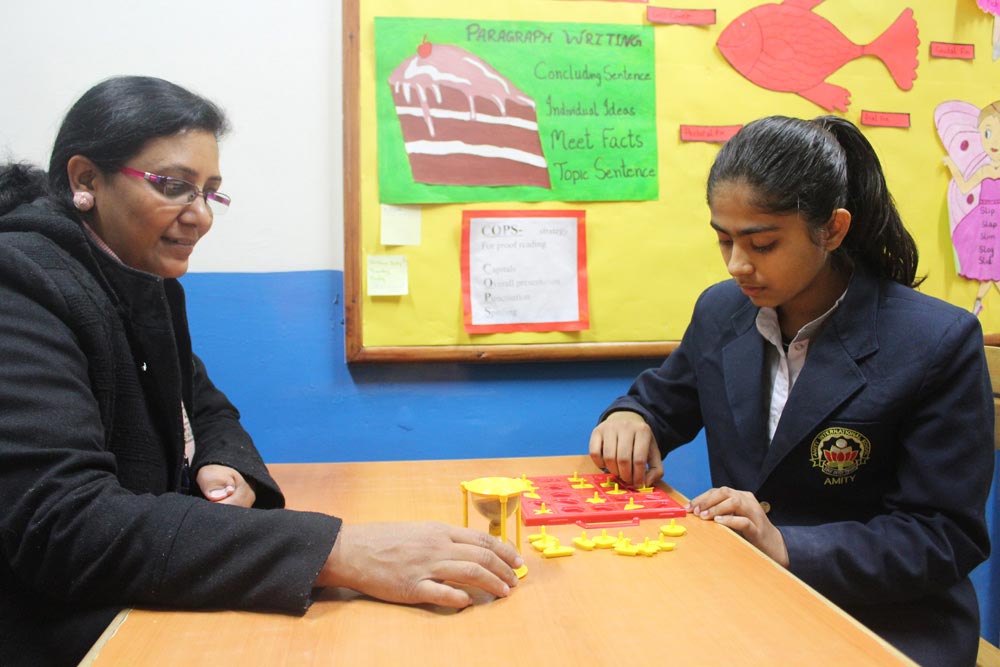 Students doing 1 minute activity with the teacher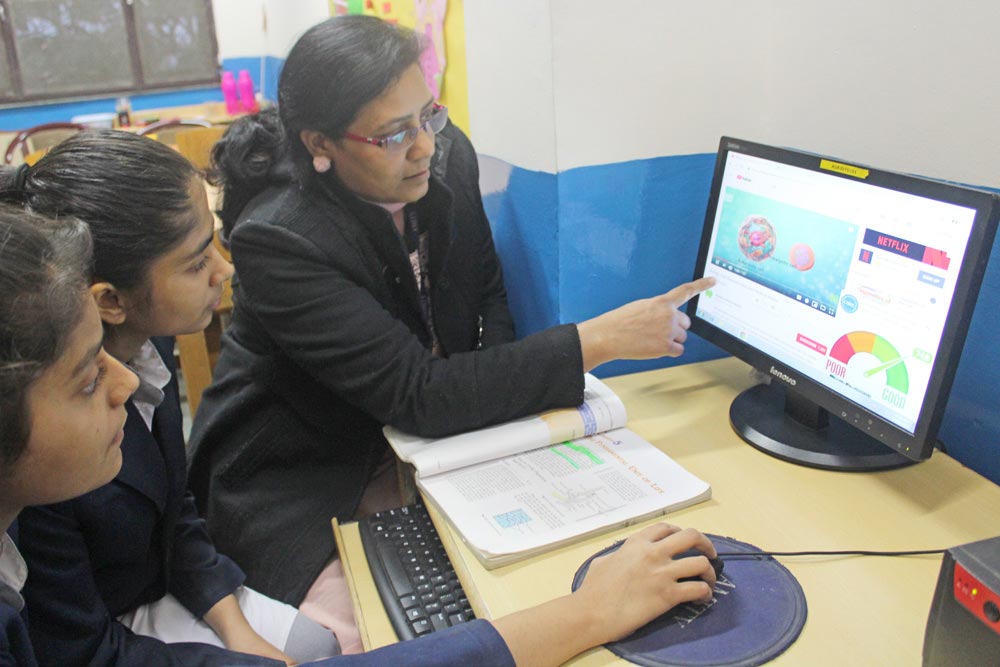 Teacher explaining the concepts with the help of visual aids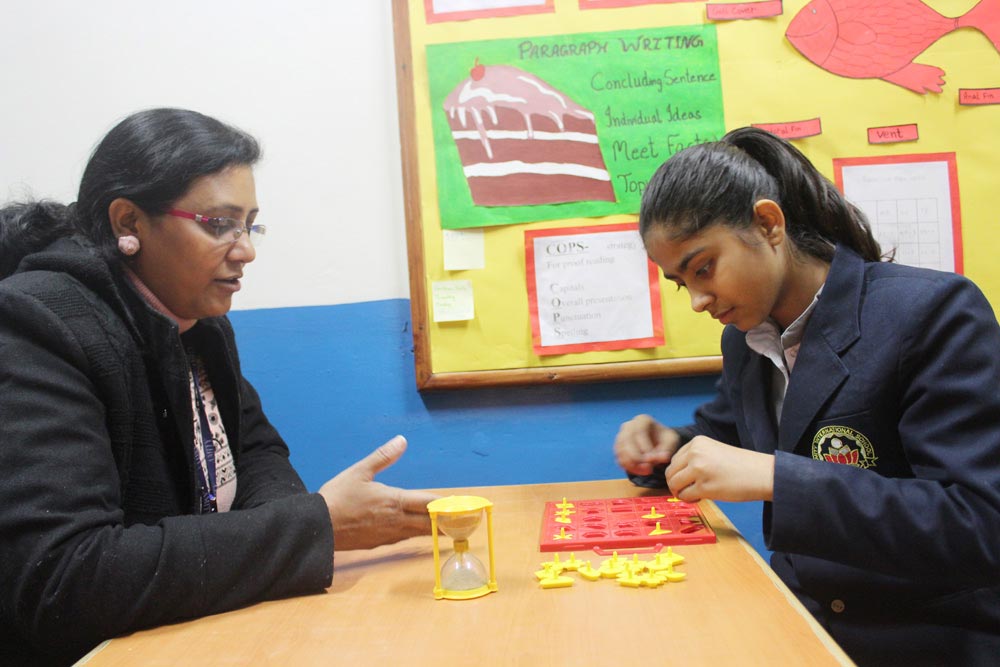 Teacher interacting with student with the help of an activity