Amity believes that science and scientific knowledge greatly influence the progress of a nation and the quality of life of its citizens. It is with this perspective that Amity's Children's Science Foundation (CSF) was launched in the year 2011 with the aim to nurture scientific temper among students. CSF is registered under the Society Registration Act.
The objective of CSF is to foster and inculcate scientific temperament and knowledge amongst youth. CSF seeks to provide an integrated strategy to advance the frontiers of knowledge, cultivate a world-class science and engineering workforce, expand the scientific literacy of the students and support excellence in science, engineering research and education. CSF has been designed to ensure 100 percent participation of students in science projects, with the best ones showcased in national and international competitions.
Vasudha/Mathamity: Amity's science exhibition 'Vasudha' and Math exhibition 'Mathamity', marks the first level initiative of CSF that displays over 15,000 science projects from all AIS.
Amity Yuva Vichar Manch: Students get the opportunity to essay the role of young politicians and administrators, thus getting a taste of policy making and governance in the real world.
Others: Many more initiatives for science popularization include Science Olympiads, inspiring interactions with renowned scientists, screening science films, observing Science Days, organising Science Clubs as Robotics Club, DNA Club, Animation Club, Environment Club, etc. CSF also encourages participation in international competitions like Odyssey of the Mind that hone creative talent among students and expand their mental horizons.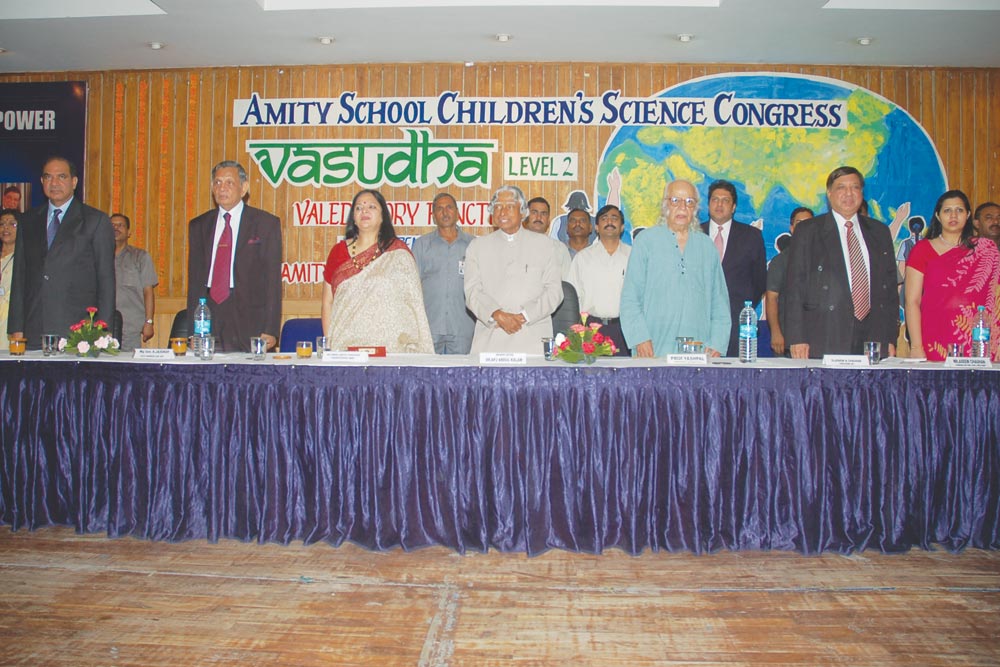 Vasudha/Mathamity
In an effort to inculcate scientific temperament and encourage research & innovation amongst children, as envisaged by Chairperson Dr (Mrs) Amita Chauhan, the school organises Amity Children Science Congress titled Vasudha and Mathamity every alternate year. Under this initiative, children are encouraged to prepare small do-able projects in Science and Maths. The shortlisted projects are then sent for various national and international forums namely National Children Science Congress (NCSC), Initiatives for Research and Innovation in Science (IRIS), CSIR exhibitions and so on.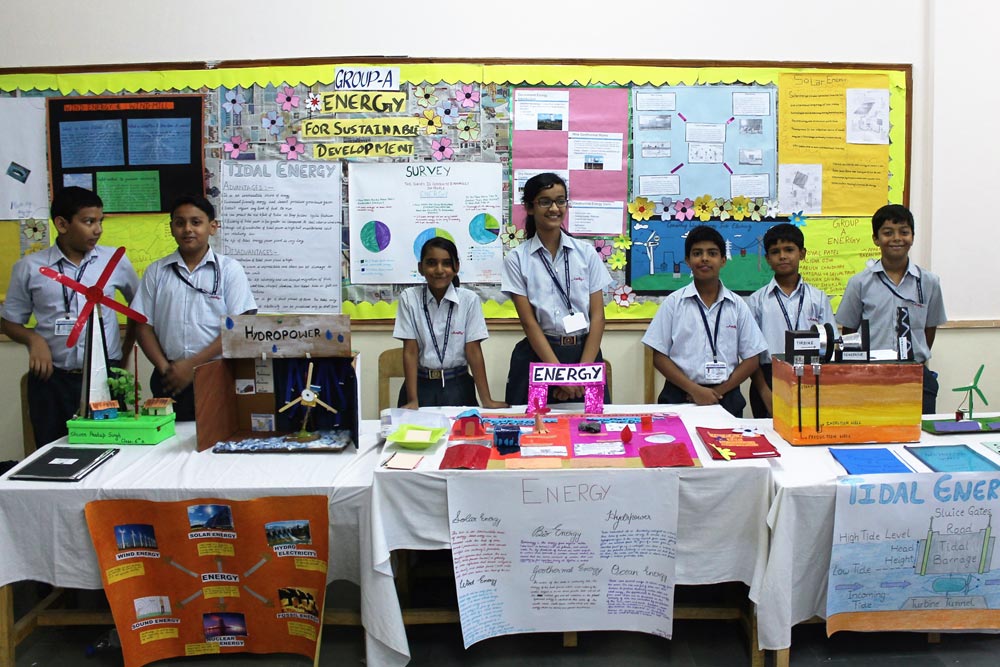 Students showcasing their projects.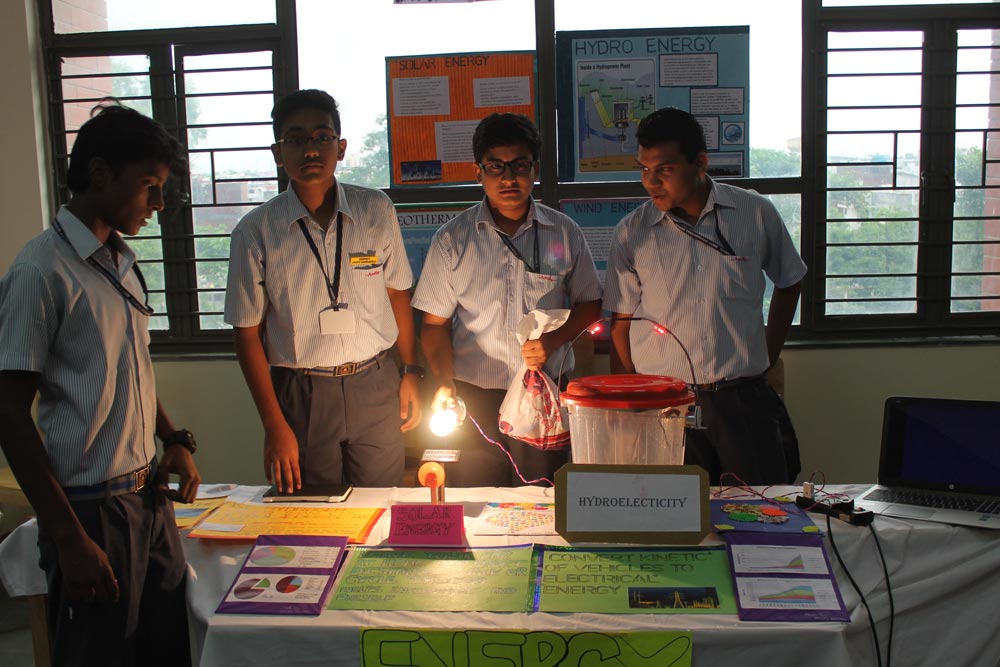 A working model on hydroelectricity.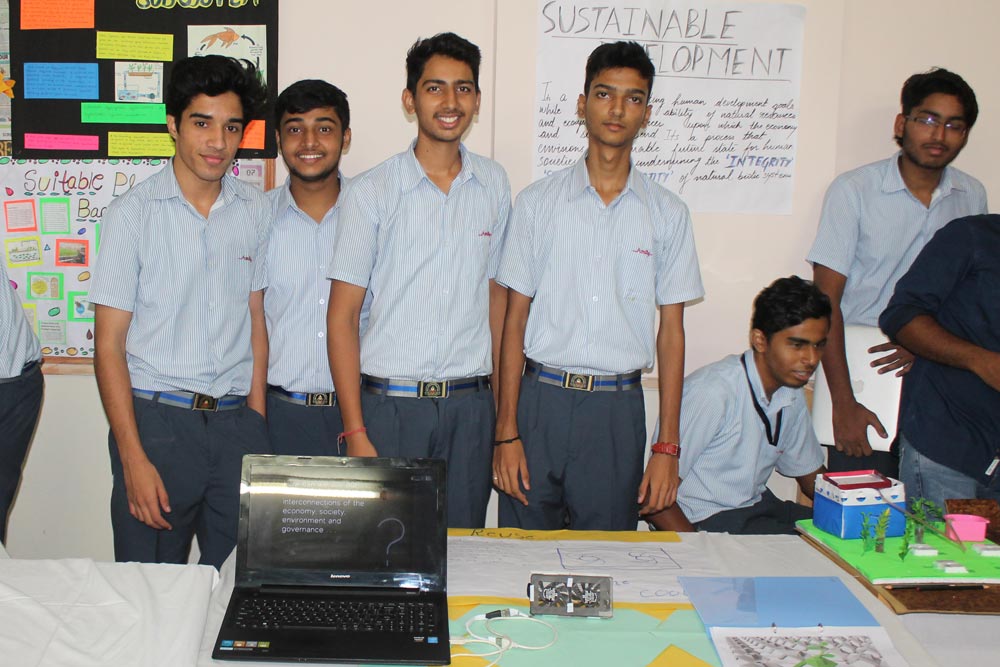 Projects highlighting the importance of sustainable development.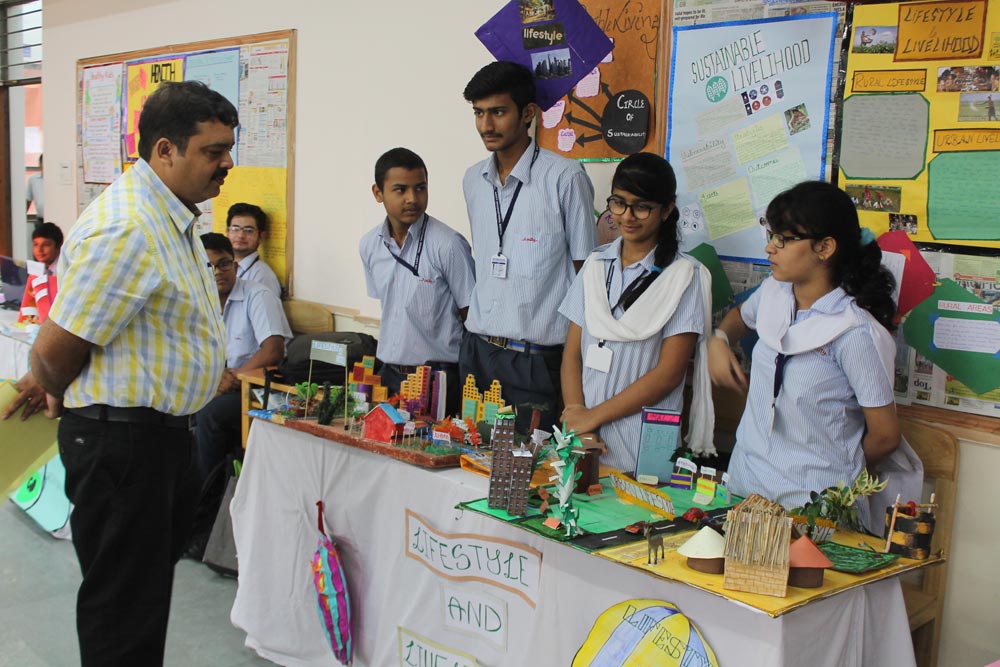 The students interacting and explaining their projects to the judges.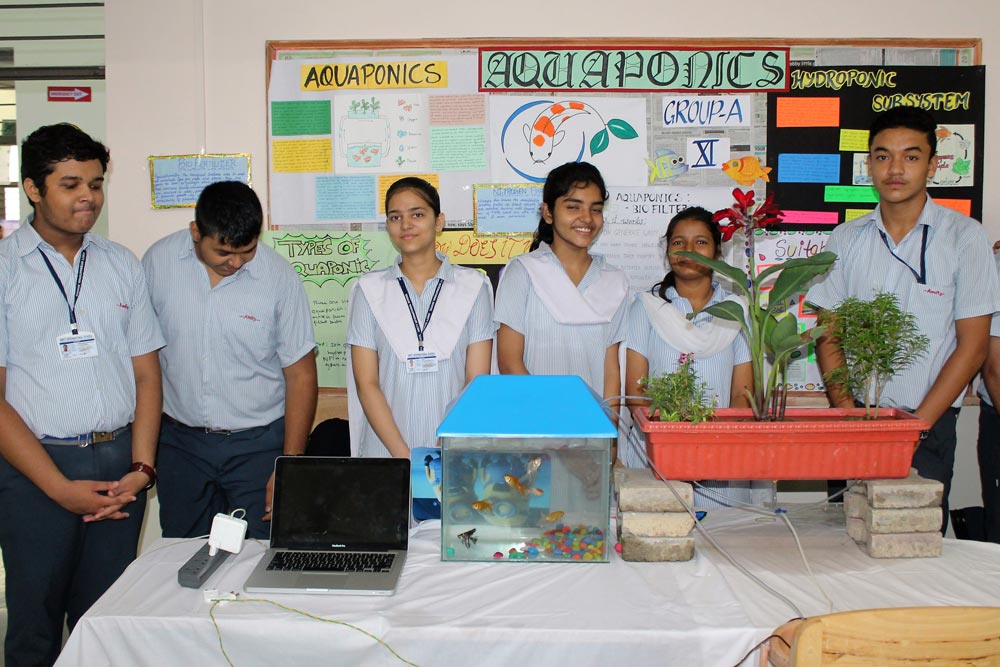 A working project made by children on Aquaponics highlighting its need and importance.