Amity International School located in Power Grid Complex, Sector -43, Gurgaon is the 4th in the chain of Amity Group of Schools, established by Ritnand Balved Education Foundation, New Delhi, founded by Dr. Ashok K. Chauhan. The school functions under the direct guidance and tutelage of RBEF Chairperson Dr. Mrs. Amita Chauhan and focuses on imparting value based education with a global perspective.
It is a co-educational English medium public school providing schooling from Nursery to Secondary level. The schools overall objective is realization of the full potential, physical, mental and spiritual, of each child and to instill in him or her the qualities, values and attitudes for success in life as well as for becoming a good citizen and a good human being. This child-centered education best promotes self-development and creativity in a stress-free atmosphere. Highly trained and experienced teachers instruct and guide the pupils for their all-round development. The state of art school infrastructure includes three well stocked libraries with a large range of books for the voracious readers; a sick bay; a delightful play room for the tiny tots; art room where they can dabble with a riot of colours; an audio visual room; dance and music rooms; a basketball court, a tennis court, a skating rink and last but not the least, state of art computer labs.
The school stands true to Amity's philosophy of 'Where modernity blends with tradition'. Chiseling the best from Indian traditional values and International education systems, the school has developed a pattern of holistic education. While Amitians develop an appreciation of human values like tolerance, brotherhood, respect for elders, patriotism and 'Sanskars', they at the same time, get an opportunity to participate in leadership summits, MUNs, National and International Competitions and more. The school continues to develop the positive ethos and learning culture throughout the school community with a commitment to continual improvement and meeting the very highest expectations.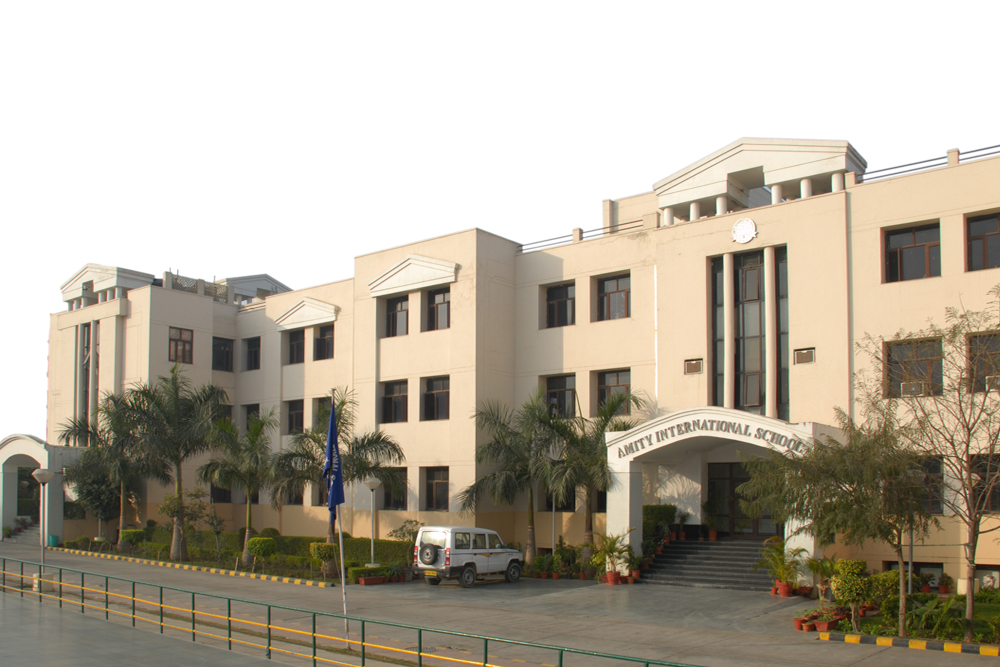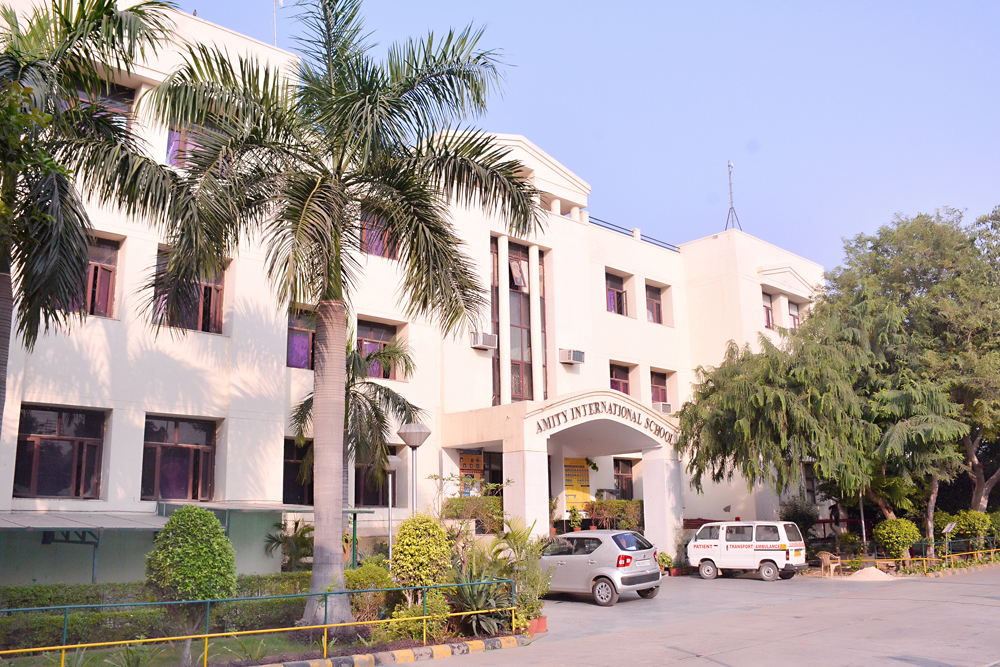 Amity is India's leading educational group established under Ritnand Balved Education Foundation (RBEF). RBEF, a non-profit organisation registered under the Societies Act-1861, is the umbrella organisation for all Amity institutions. Driven by the dream to create a world of knowledge par excellence, the foundation is spearheading the activities of the AKC Group of Companies in the field of education. Today, Amity offers educational solutions at every step, ranging from pre-nursery to higher education. Encompassing 12,50,000 students, 8 universities, 18 schools and pre-schools, 150 + institutions and global campuses in London, Singapore, New Jersey, California, Mauritius and Romania, Amity is one of the largest educational groups in the country.
The Amity Group envisages a complete world of education leading young minds towards excellence.