Health Clinic
The well-being of a child is of foremost importance at the school, whether be it physical or emotional and the school infirmary addresses both effectively. The bedded infirmary is well equipped with all the necessary medical equipment and managed by a qualified doctor and nurse during the school hours. They are responsible for promptly attending to illness and injury during the school timings. The doctor also conducts bi yearly check-upfor all the students from grades Nursery to XII. We have ambulance facility also throughout the school time.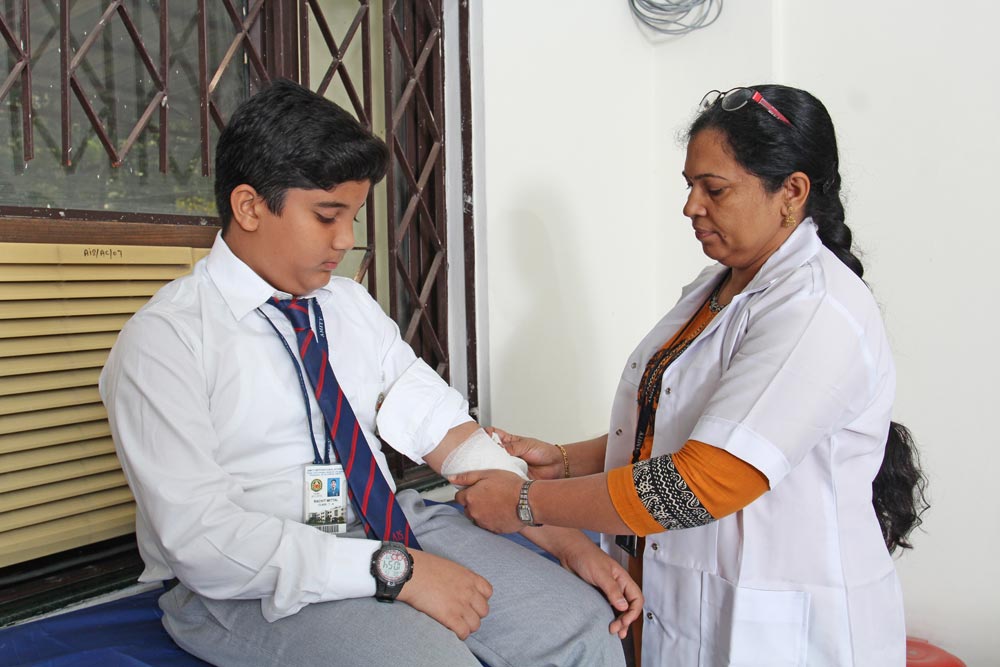 Student receiving first aid from the doctor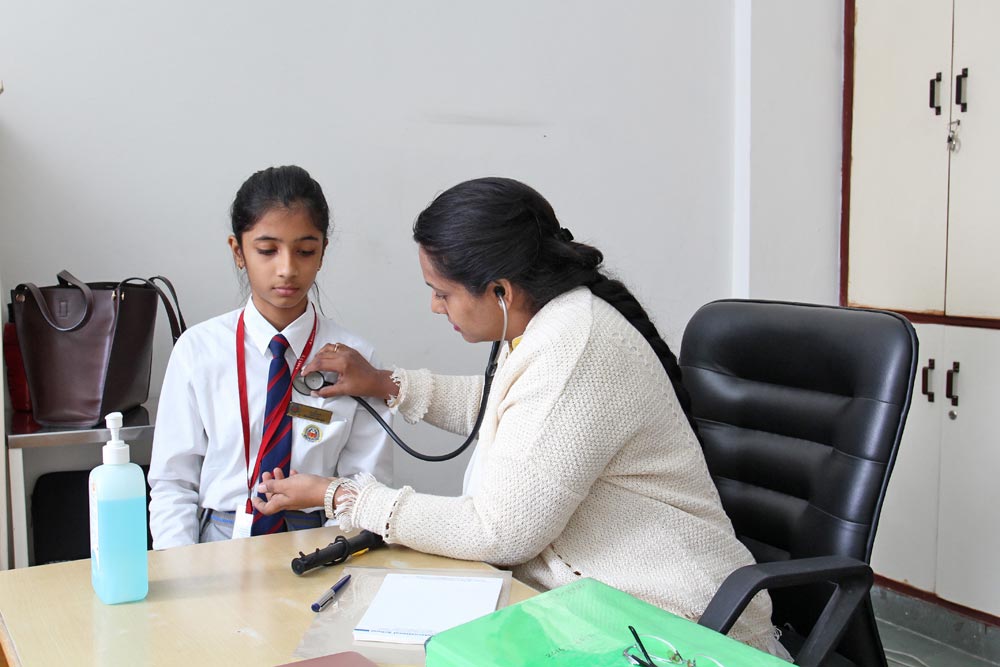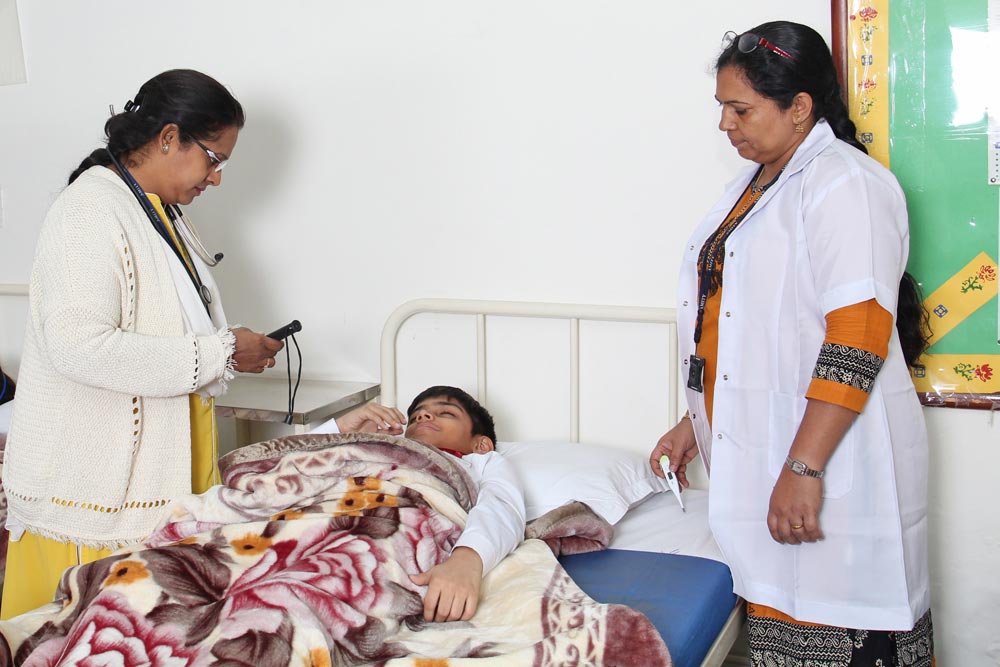 Doctors attending a sick student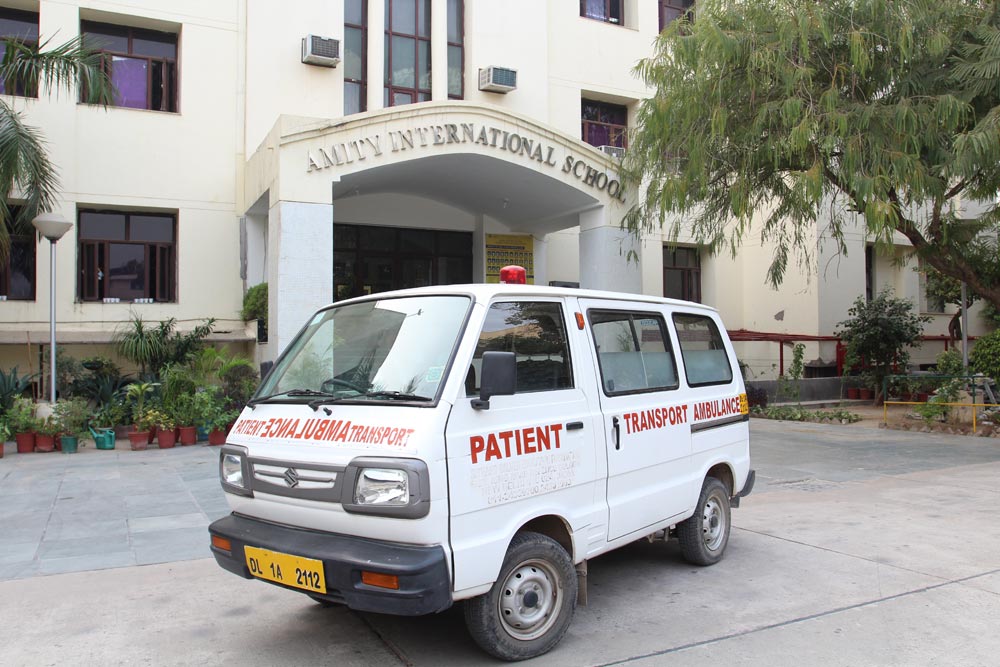 School ambulance van especially to attend to any emergency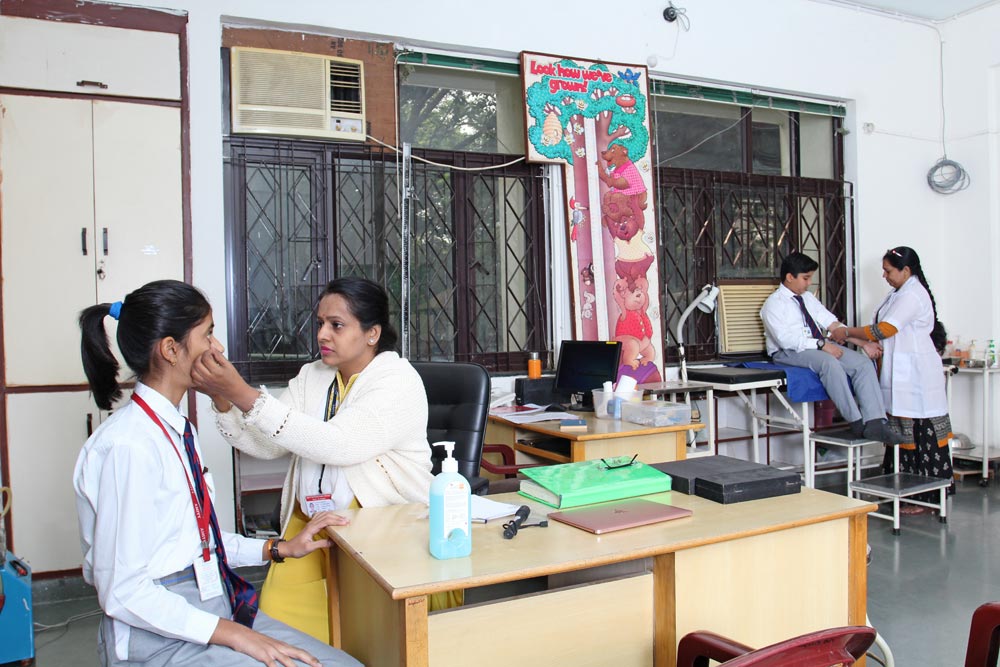 Doctors attending to students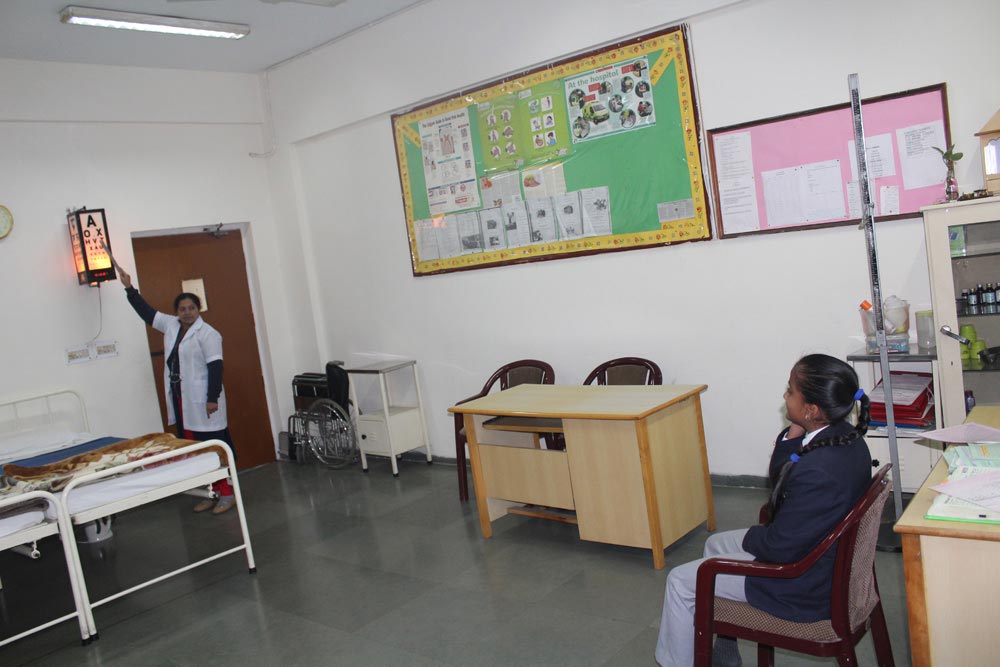 Student getting an eye sight check-up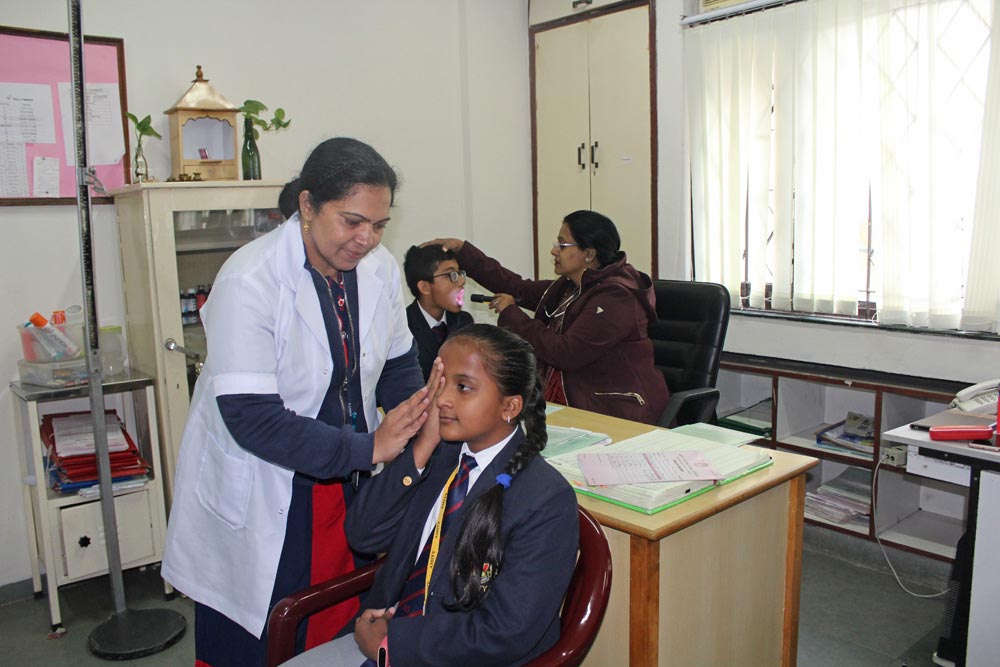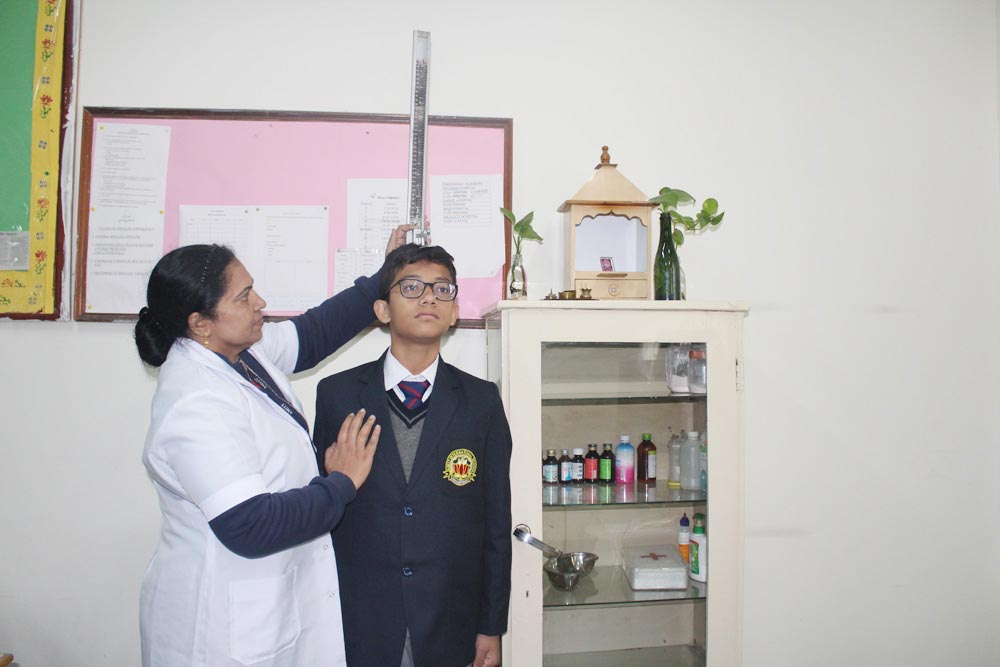 Doctor checking height of a student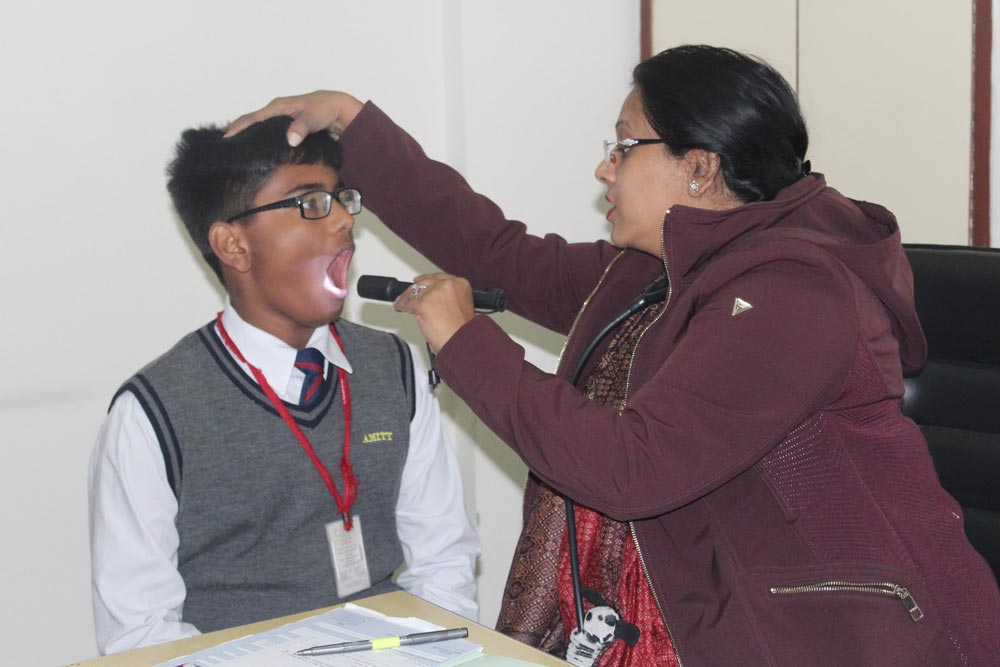 Playground
The school has a variety of games and sports facilities such as football, basketball, taekwondo, skating, table tennis, chess, athletics, yoga, archery and cricket based on the need and interest of the child which helps the child to understand that a sound and fit body is a pre-requisite for scholastic development. School has special qualified coaches for different sports who prepare them for national and international competitions. The classes are held during school hours and post school too for special coaching. It also has a special playground with swings, slopes etc for junior kids.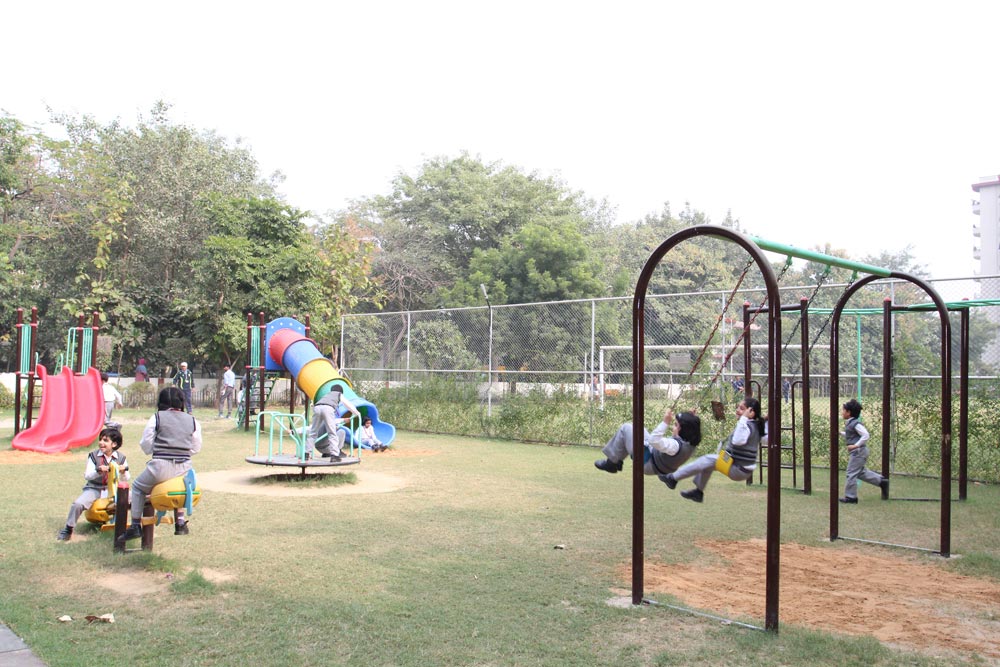 Playground for junior students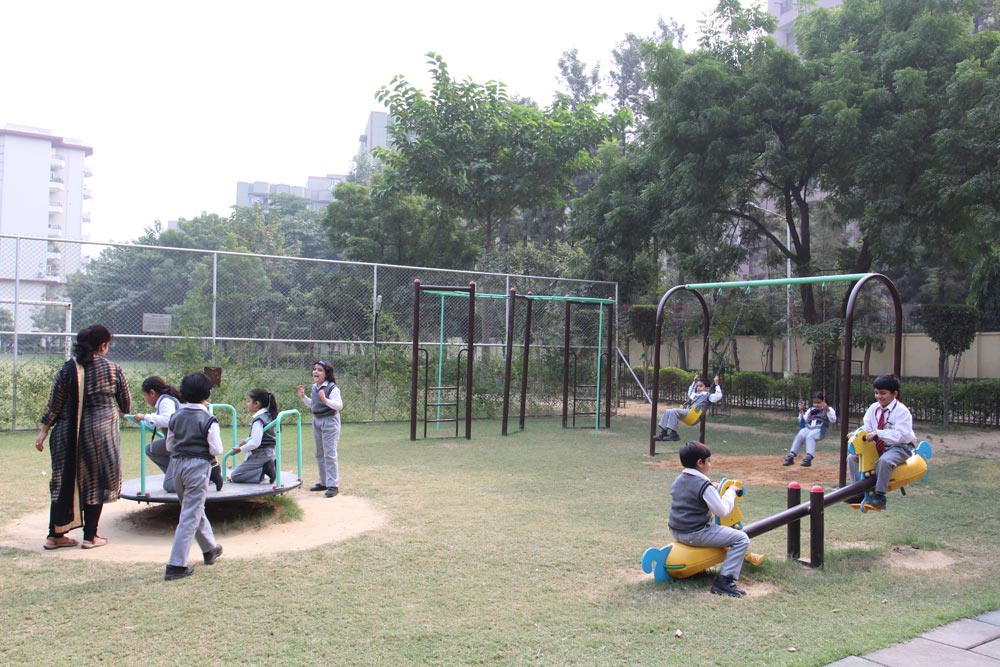 Playground for junior students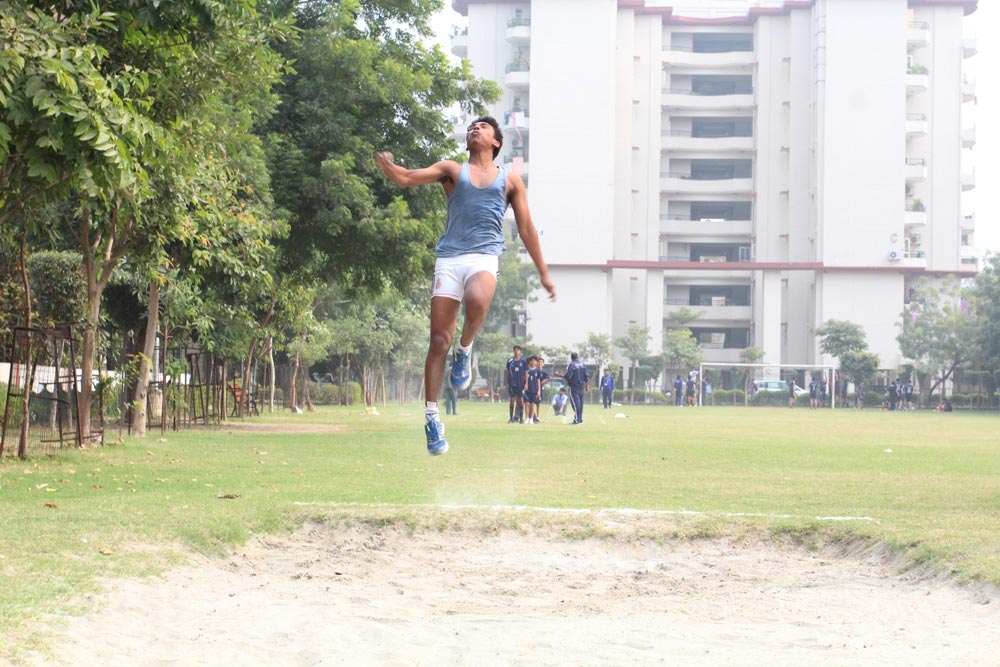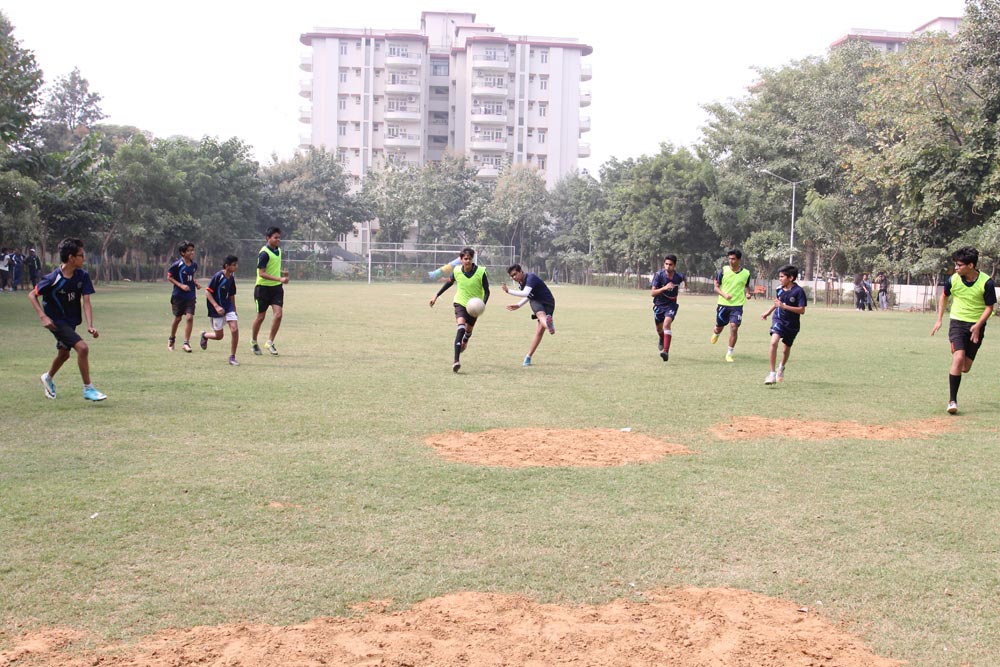 Enjoying a friendly football match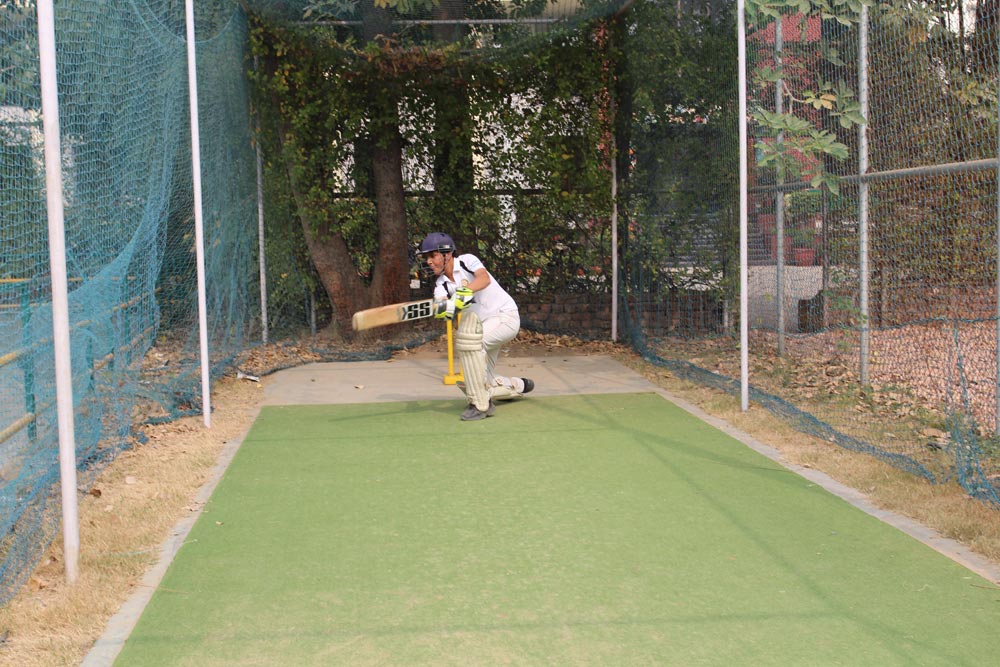 Special coaching facility for cricket
Security
The school management prioritizes the safety and security of the students within the campus as well as in the school buses and it is of prime importance at all times. The whole school is under the surveillance of 200+ CCTV cameras, strategically placed in classrooms, corridors, staffrooms, auditorium, library and all other areas visited by the students. Thorough scrutiny of the antecedents, police verification and psychological evaluation of the supporting staff is carried out at the time of recruitment and at designated intervals.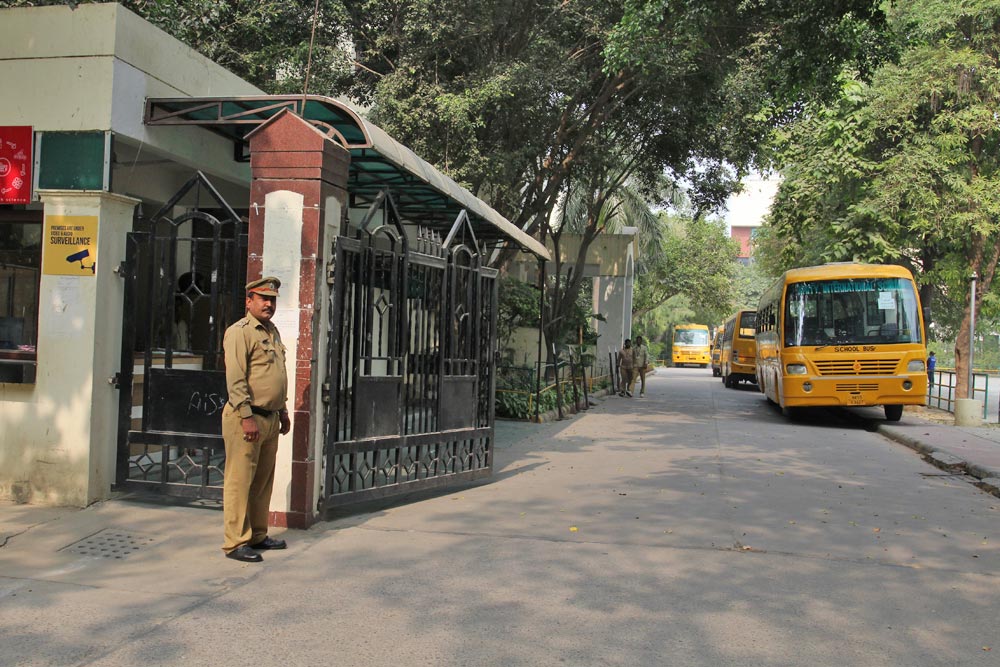 Security guard at the gate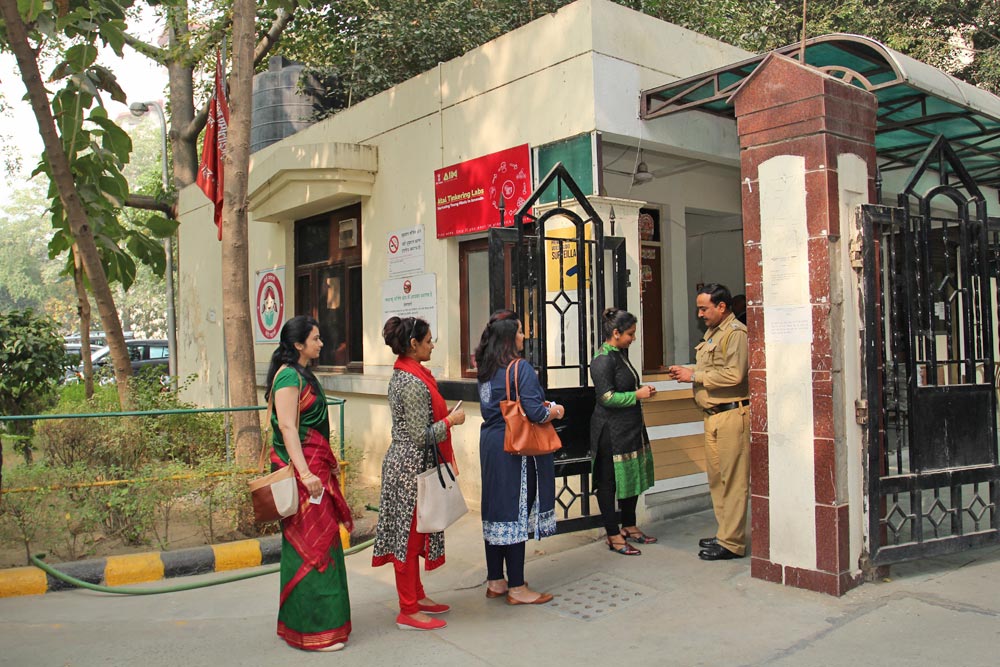 Checking and issuing the ID card at school entrance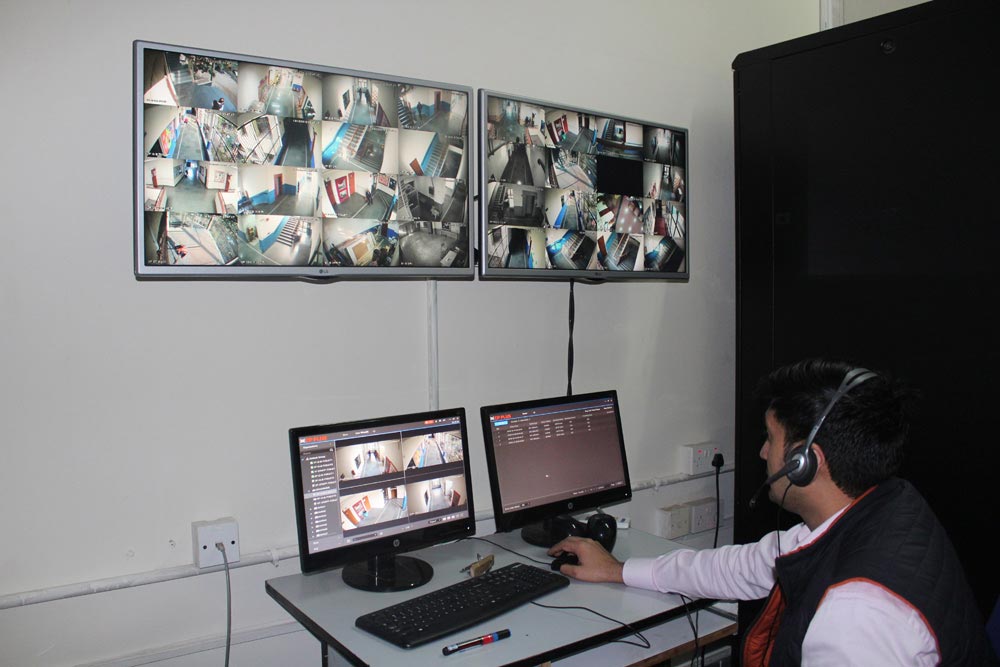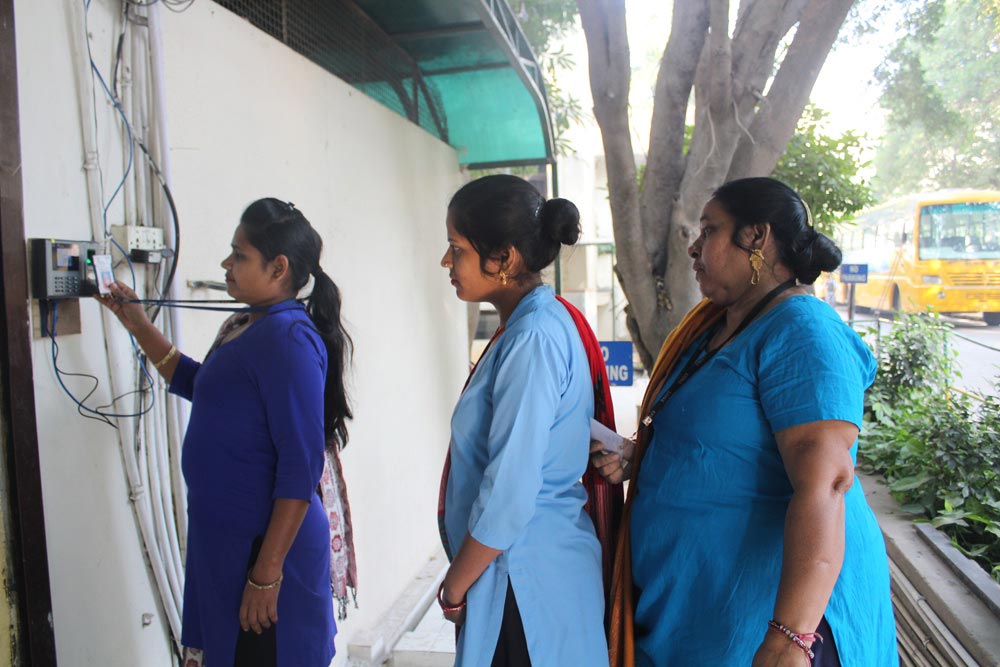 Biometric attendance for support staff.
Transport
The school has its own fleet of well-equipped owned buses as well as private contract buses available. All the buses have been provided with security guards for safety and security of the children. Each bus is equipped with a first-aid box and a fire extinguisher. School maintains constant communication with the teacher in-chargeand the guard on duty to ensure security. The main aim is to provide safe, comfortable and efficient service to our children. There is no compromise on safety aspects and guidelines are strictly adhered to.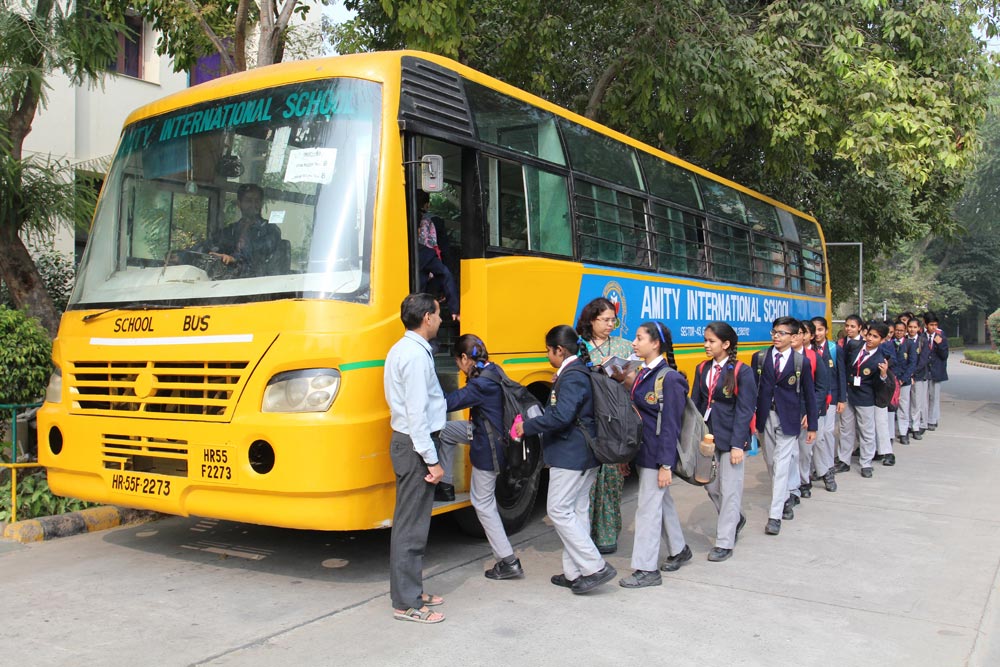 Children make a queue to boar the bus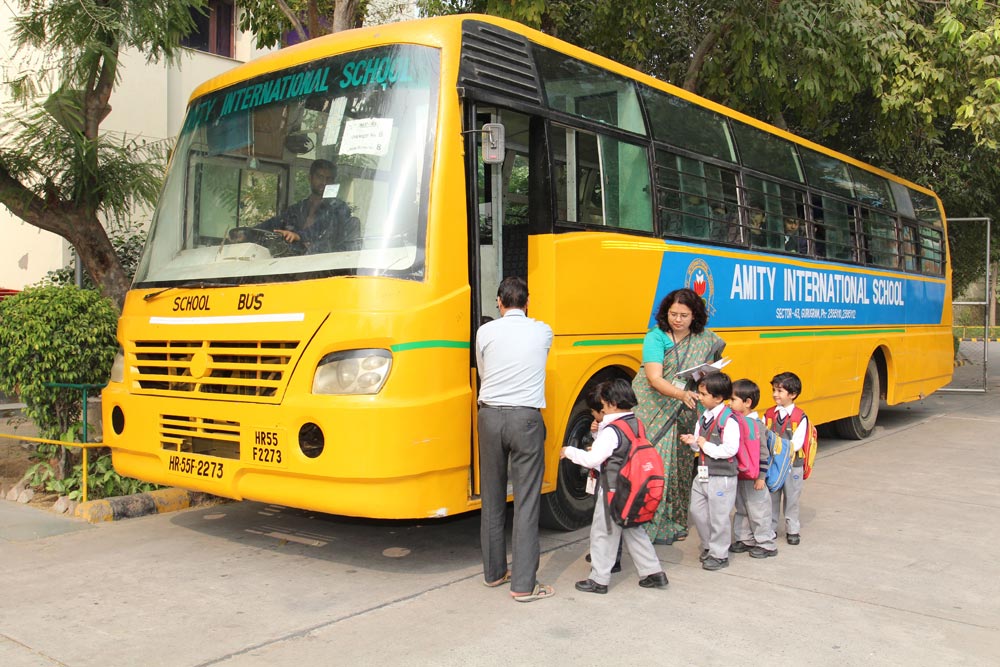 Time to go home in school bus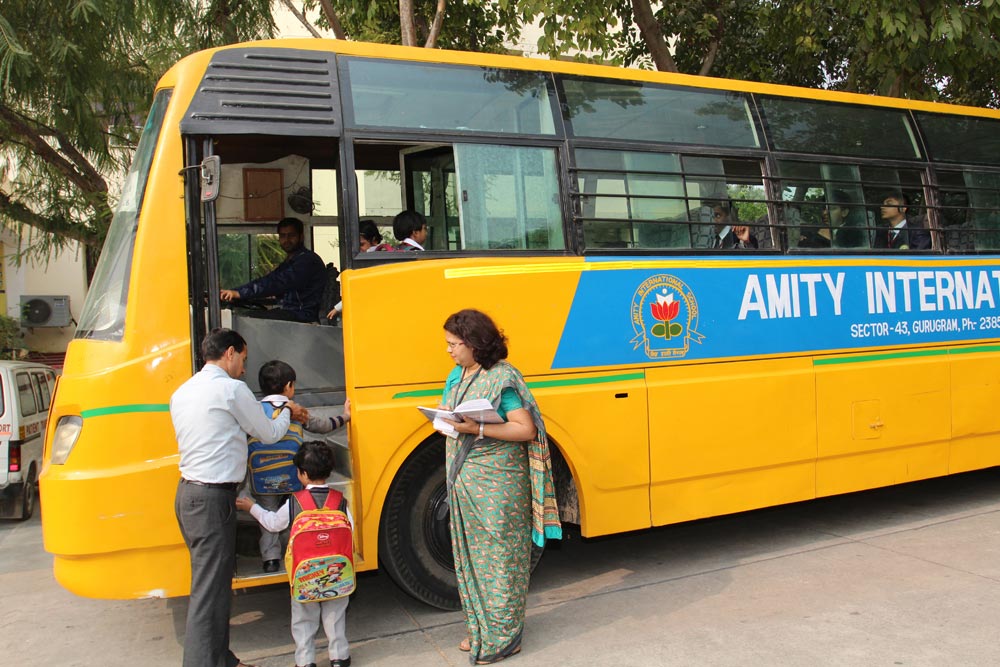 Support staff help students board the bus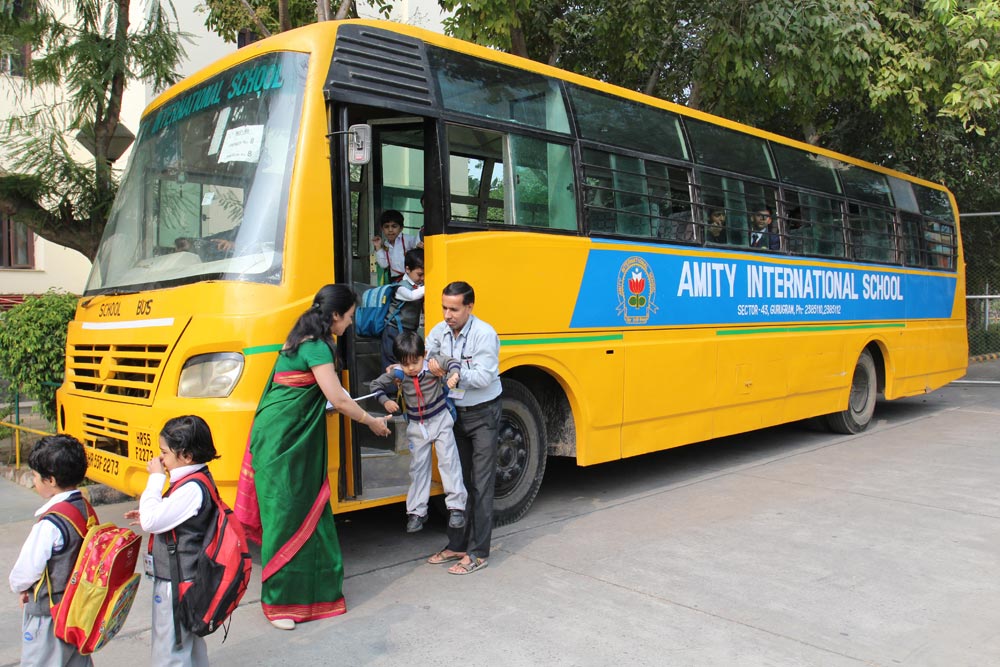 Conducted assisting young ones alight the bus