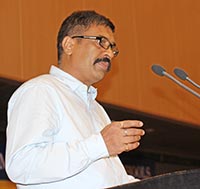 It is a moment of pride and happiness for me to see Pratham transform from a talkative child into a sincere and intense boy who wanted to win at every cost and would set his goals for that. I must say, "Iska naam Pratham hai lekin yeh ata hamesha second hai". The entire credit of his success goes to the world class teaching methods and nurturing of talent at Amity. It is highly commendable and this is one school where teachers lay emphasis on holistic development in each and every area. This has been possible because of untiring efforts of Chairperson ma'am who has ensured state-of–the art opportunities for Amitians. My son has studied in Amity since Nursery and he has been learning and growing consistently ever since.
Mr. Praveen Kumar Srivastava
Father of Pratham Srivastava
AIR-2 Class X CBSE 2019
Amity is a part of our soul that has given foundation to my children learnings. The values, human virtues and etiquettes they have imbibed as a family under the guidance of our respected chairperson ma'am, cannot be found in any other school. It has helped them to become a life long learner. Thank you Amity !!
Gopal & Monika Vasudeva
(Parents of Aarav & Aarna)
I am extremely thankful to Amity for adding value to my kid's life and I wish that it continues to enlighten their future always. The school with its extraordinary teaching methodologies, safe and caring environment, unmatchable support and coaching's for academic and co-curricular activities, is truly appreciable. The most valuable thing about the school that makes it different and best is the vision of the school Chairperson Dr (Mrs) Amita Chauhan, who is the guiding light, showing path to kids for a successful and bright future.
The everyday preaching's through shlokas and hawans taking place in the school for the nourishment of bright mind and soul is the reason why my kids are doing extraordinary well in their studies, securing A+ grades at Amity. The bonding that they share with this institution is enormous and it makes me feel proud to be part of the Amity family.
Ashima and Sushant Nayyar
Parents of Innaya Nayyar (I) and Simone Nayyar (VIII)
AIS Vasundhara 1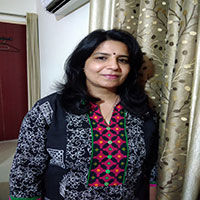 Amity keeps up to its name by nurturing in children the PPP formula of Passion, Perseverance and Performance. I would like to extend my heartfelt gratitude to the chairperson for having a teaching faculty par excellence and imbibing in children the much needed moral values and ethics which form the foundation for a promising future ahead. No other school provides such a perfect blend of tradition and state-of-the-art facilities. This unique Amity culture helps in developing holistic personality and equips them adequately to face the world full of challenges and competitions. As a faculty in CS Department, I know how much goes into grooming and drawing out the best out of each Amitian. For all those who are apprehensive about their children's schooling, make Amity your first and last choice.
Punam Mehta
M/o Bhavya Mehta (Batch 2014-2015)
Pursuing graduation in B.Com (Hons) from Delhi University (Jesus and Mary College)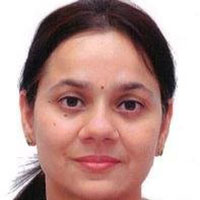 I am a proud mother of Sarthak Sharma and Suhani Sharma (Admission Nos. 112632 & 112112 respectively), studying in AIS Vasundhara 6. I would like to extend my sincere thanks and gratitude to Founder President, Chairperson, Senior management, School Principal and teachers of the school for giving my children an excellent learning and safe environment.
My son Sarthak was a very shy child when he took admission in this school. However I noticed remarkable changes in his performance and learning abilities with time. I must appreciate the sincere efforts and hard work of everyone to inculcate the deep moral values and confidence in my children which has helped them to perform at national and international level in sports/ Science competitions. I always felt positive vibes in the school premises to motivate the students to work hard and go ahead to face the real world challenges.
I am currently working in the Department of Science & Technology, Govt. of India as Senior Scientist and understand the need of Science, Technology, Engineering & Medicine (STEM) education for school students and their linkages with universities to attract the young talent to study STEM for strengthening and expanding the Science & Technology system/ R&D base of the nation. I am happy to mention that Amity International Schools are one of the leading schools to take this initiative prominently with deep commitment for quality education.
My son took admission in Australia in the year 2012 and was able to manage and perform well with the international education standards in a short span of time because of the rigorous training which he received in Amity. As parents, I always feel proud to be part of the Amity family and encourage my children to keep the flag of Amity high, as responsible citizen.
I would like to provide my special thanks to Chairperson for her unique management strategy, personal strength and continuous efforts to train her team to take care each of child at Amity schools and make him/her special by nurturing their hidden talent. Amity Schools are example of unique model to train every child culturally, academically and technically.
I would be more than willing to extend my help/support to the school in their future endeavours as per my expertise.
Dr. Jyoti Sharma
M/o of Sarthak Sharma and Suhani Sharma (Admission Nos. 112632 & 112112)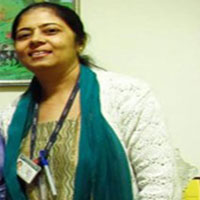 Both my kids have had the privilege of studying in this school since the beginning. And I would like to express my appreciation for the love, support, guidance and motivation that both of them received through their schooling years enabled them to express themselves as an individual. The one-to-one attention that the students receive from the teachers here, makes them confident of their abilities and sparks their interests in different fields. Children truly learn to be disciplined and appreciate team effort.
My son during his schooling got various opportunities to participate in different competitions at national and international level. His visit to USA for Odyssey of the Mind competition, as representative of the Indian team, was the turning point in his life. The whole experience made him more confident and contributed towards his overall personality development. My daughter Mansha has also participated in Vasudha and National Children Science Congress at national level and won medals. She also got opportunity to participate in World Scholar's Cup held at Amity University where she achieved laurels.
And all this has only been possible because of the Chairperson ma'am, who as a mother of each Amitian has guided us with her noble and valuable thoughts. The futuristic vision of our beloved Founder President Sir help us to progress in leaps and bounds.
Anshu Khanna
Anshu Khanna, TGT Science, AIS-Vas. Sec.6
M/o of Meghansh Khanna (Batch 2013-14)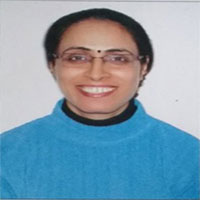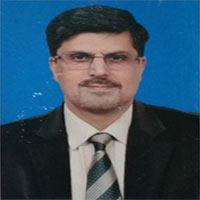 Amity has not only been a second home for our children but also for us. I had my son enrolled in the school in Class III, at a time when the construction of the school was still in process. But knowing the brand that Amity stands for, its meticulous planning and commitment, the session started in full swing within a span of 3 months. Under the able guidance of Chairperson, the teachers here have worked relentlessly in bringing out the best in both our kids.
We would like to congratulate Chairperson Ma'am, for the system developed, wherein all the teachers especially the senior faculty works hard to help not only the children but even the parents, to overcome the anxieties that arise due to board examination. The training programs for the faculty designed under her guidance, lead to the personal bond that the teachers develop for all the children. I would especially like to mention the efforts put in by all the Class XII teachers in burning the midnight oil, checking the sample answer sheets of Sukant and sending them back to the child, the numerous pages after correction. All this could not have been possible without her full attention to different aspects of the school activities.
Both our children and us, have got ample opportunities to attend numerous functions and express our views on different platforms. And I have seen that the system of collecting feedback our every function serves as a powerful tool to strengthen the close communication between parents and the faculty. The school faculty, carefully selected by the Chairperson have always been the strong mentor whom our children idolize.
Not only Sukant but also my daughter Sumirna, studying in Class X is becoming a very confident individual. She is also performing extremely well not only in academics, but excelling in co-curricular activities as well. This lessens our worries owing to the faith we have in this valued institution.
It has been two years since Sukant son passed out and joined B.Tech in IIT Delhi. And till today we can never forget the happiness and appreciation showered on him when he topped in Ghaziabad region in class 12th. We express our deep gratitude for establishing Amity group of Schools wherein the schools focuses not only on academics, but on the holistic development of the child.
J. B. Koul & Sarita Koul
Parents of Sukant Koul (Batch 2014-15) & Sumirna Koul (Class IX)
Amity International School, Vasundhara Sec 6 has been a wonderful 'home away from home' for my two daughters. Along with academic excellence it has provided numerous platforms to hone their extracurricular skills, both at the national and international levels. It has indeed been a pleasure to see them participate in a wide array of competitions and bring many an accolade for the school. Amity Youth Power, Odyssey of the Mind, Vasudha, ACC Manesar Camp, School Prefect Council to name a few, are the programs through which they have been groomed as young, responsible and confident leaders. The personal care and attention given by the teachers has helped bring out the best in our children and there exists a special bond with each one of them. Above all, it gives me an immense pride to see my daughters bloom into good human beings, a core value inculcated in Amity Schools.
Rajeshri Avtar
M/o of Ruchi Avatar and Richa Avatar