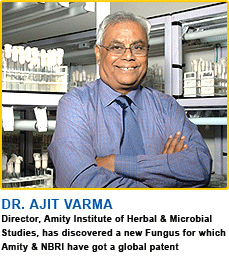 In any academic Institution, the quality of faculty is the most important. At Amity, we pride ourselves in having some of the most talented and dedicated thought leaders in the country who come from the best institutions around the world. Not only are they academically and professionally amongst the best, but have high standards of moral and ethical values, so that they can be true role models.
Core Faculty
At Amity, the core faculty comprises distinguished academicians from the best institutions and leading professionals from the corporate world with rich industry experience.
The faculty is ably guided by a senior team of eleven former Vice Chancellors and leading Scientists and Scholars. Besides carrying out industry oriented consultancy and applied research, the Faculty also author books and present papers in their field of expertise.
Visiting Faculty
In addition to the permanent faculty, leading professionals from the corporate world interact regularly with the students in the classroom as well as their workplaces.
The students get a different insight into the subject with the rich industry experience the faculty shares with each of them. They encourage the students to look beyond the books and explore the subject with experiential learning.