ABOUT InCITe
The impact of the 4th Industrial revolution has changed how we live, work and communicate. This revolution is largely driven by four specific technical areas like high speed mobile Internet, AI Automation with augmentation, the use of big data analytics and cloud computing. It's reshaping government, education, healthcare, and commerce—almost every aspect of life. In the future, it can also change the things we value and the way we value them. The purpose of the International Conference on Computational Intelligence: Automate Your world is to explore and discover the practical aspects of Computational Intelligence and its impact on society. Computational Science is the study of addressing problems that are difficult to solve without the aid of computers. The field is interdisciplinary by nature and includes the use of advanced computing capabilities to understand and solve complex problems. The conference will enable researchers, academicians, engineers and practitioners to deliberate, discuss and explore on a common platform

All accepted, registered, and presented papers will be submitted to Springer for publication in their prestigious LNEE series indexed in SCOPUS.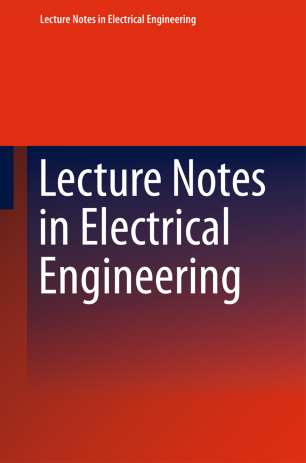 Selected authors of accepted, registered and presented papers of InCITe 2022 will be invited to resubmit their extended manuscripts (substantially revised, expanded and rewritten as per respective journal's guidelines) for possible publication in ESCI/Scopus indexed journals.
Where
Amity University Uttar Pradesh
When
Thursday - Friday
3rd- 4th March 2022
COMMITTEE
PATRON-IN-CHIEF

Dr. Ashok K. Chauhan

Founder President
Ritnand Balved Education Foundation (RBEF) Chairman, AKC Group of Companies
PATRONS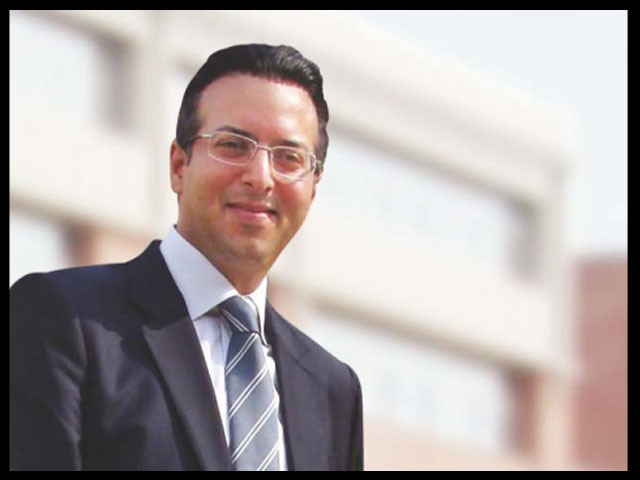 Dr. Atul Chauhan
Chancellor, Amity University Uttar Pradesh
President RBEF
CEO, AKC Group of Companies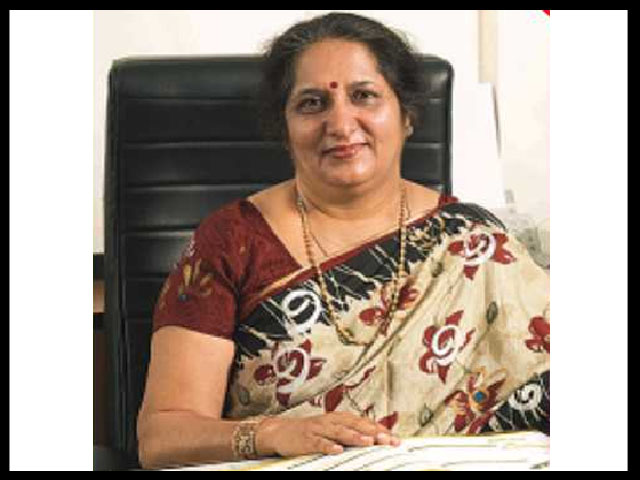 Dr. (Mrs.) Balvinder Shukla
Vice Chancellor
Amity University Uttar Pradesh, India
CO-PATRONS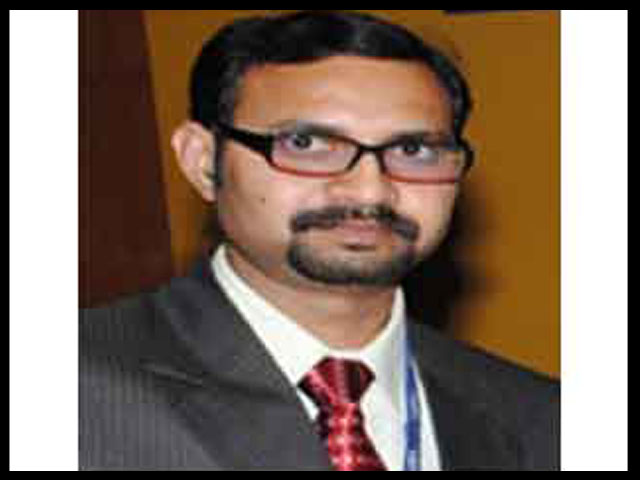 Prof. (Dr.) K. M. Soni
Dy Dean, Engineering & Technology
Amity University Uttar Pradesh
India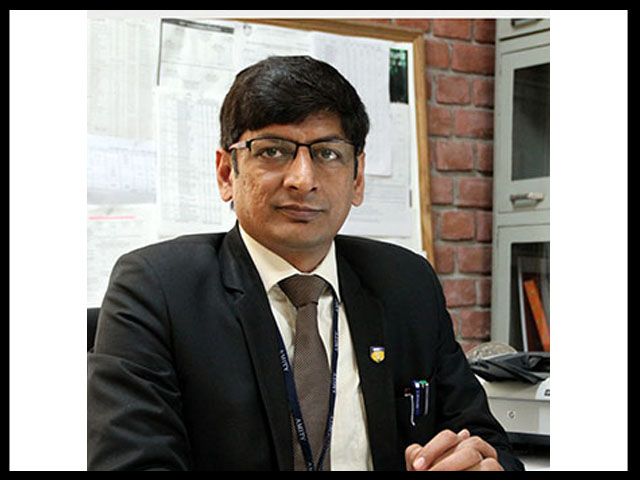 Prof. (Dr.) Abhay Bansal
Joint Head & Director DICET
Amity School of Engineering & Technology
Amity University Uttar Pradesh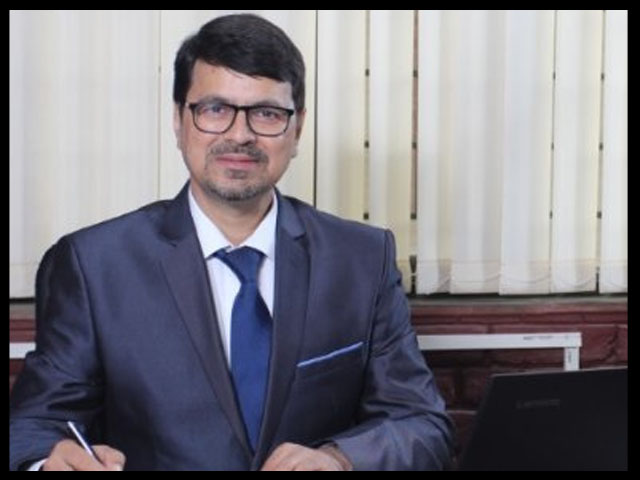 Prof. (Dr.) Manoj K. Pandey
Joint Head
Amity School of Engineering & Technology
Amity University Uttar Pradesh
General Chair

Dr. Nitasha Hasteer

Dy. Director (Academics)
Head, Department of Information Technology
Amity School of Engineering and Technology
Amity University Uttar Pradesh
General Co-Chairs

Dr. Deepti Mehrotra

Amity School of Engineering & Technology
Amity University Uttar Pradesh

Dr. Archana Singh

Amity School of Engineering & Technology
Amity University Uttar Pradesh
ORGANIZING SECRETARIES

Mr. Sunil Chowdhary

Amity School of Engineering & Technology
Amity University Uttar Pradesh

Mr. Abhishek Srivastava

Amity School of Engineering & Technology
Amity University Uttar Pradesh

International Advisory Committee

Dr. Peter Robinson, University of Cambridge, UK
Dr. Keshav Dahal, University of the West of Scotland, United Kingdom
Dr. Jean- Paul Van Belle, University of Cape Town, South Africa
Dr. Pan Agathoklis, University of Victoria, Canada
Dr. Parosh Abdulla, Uppsala University, Sweden
Dr. Bhuvanesh Unhelkar, University of South Florida, USA
Dr. Shyi-Ming Chen, National Taiwan University of Science and Technology
Dr. Tiziana Margaria, University of Limerick, Ireland
Dr. Ankit Agrawal, Northwestern University, USA
Dr. Sunil Vadera, University of Salford, UK
Dr. Grigore Stamatescu, University "Politehnica" of Bucharest
Dr. Vincenzo Piuri, University of Milan, Italy
Dr. Pao-Ann Hsiung, National Chung Cheng University, Taiwan
Dr. Alvaro Rocha, University of Coimbra, Portugal
Dr. Eyad H. Abed, University of Maryland, College Park MD USA

Technical Programme Committee

Dr. Gareth White, University of South Wales, UK
Dr. Sandhya Samarasinghe, Lincoln University, New Zealand
Dr. Ankit Chaudhary, The University of Missouri, USA
Dr. Diago Galar, Lulea University of Technology, Luleå, Sweden
Dr. Ljubisa Papic, DQM Research Center, Čačak, Serbia
Dr. Omar Hussain Omar Alhazmi, Taibah University, Saudi Arabia
Dr. Yury Klochkov, St. Petersburg Polytechnic University, St. Petersburg, Russia
Dr. Masaud Mohammadian, University of Canberra, Australia
Dr. Alok Khushwaha, University of Adelaide, Australia
Dr. Afaq Ahmed, Sultan Qaboos University, Muscat, Oman
Dr. Anand Nayyar, Duy Tan University, Da Nang, Vietnam
Dr. Shabana Urooj, Princess Nourah bint Abdulrahman University, Ryadh,Saudi Arabia
Dr. Nayyar Ahmed Khan, Shaqra University, Saudi Arabia
Dr. Joy Iong-Zong Chen, Da-Yeh University, Taiwan
Dr. Jianping Zeng, Fudan University, China
Dr. Felix J. Garcia-Clemente, University of Murcia, Spain
Dr. Eloi Pereira, Portuguese Air Force, Portuguese
Dr. Dorian Gorgan, Technical University of Cluj-Napoca, Romania
Dr. Cuong Pham-Quoc, HCMUT - VNUHCM, Vietnam
Dr. Amit Kumar Mehta, Nanjing Forestry University, Nanjing, Jiangsu, P.R.China
Dr. Antonina Dattolo, University of Udine, Italy
Dr. Anchit Bijalwan, Arba Minch University, Ethiopia
Prof. Abdel Halim Zekry, Ain Shams Univ. Faculty of Engg, Egypt
Dr. Filipe Portela, University of Minho, Portugal
Dr. Erik Markert, Technische Universitat Chemnitz, Deutschland
Dr. Marco Mugnaini, University of Siena, Siena
Dr. Mohd Nazri Bin Ismail, National Defence University of Malaysia, Malaysia
Dr. Dra. Ania Cravero, Universidad de La Frontera, Chile
Dr. Alexandra Cristina González Eras, Universidad Técnica Particular de Loja, Ecuador
Dr. Avtar Singh, Dr B R Ambedkar National Institute of Technology, Jalandhar
Dr. Deepak Garg, Bennett University, Uttar Pradesh, India
Dr. Anish Kumar Saha, NIT Silchar, India
Dr. Amit Prakash Singh, Guru Gobind Singh Indraprastha University, Delhi, India
Dr. Vishal Bhatnagar, Netaji Subash University of Technology, Delhi, India
Dr. Amritpal Singh, Dr B R Ambedkar National Institute of Technology, Jalandhar
Dr. Bibhash Sen, NIT Durgapura, India
Dr. Raghu Ramakrishnan, Chief Architect & Technology Head, TCS, India
Dr. Shayamapada Mukherjee, NIT Silchar, India
Dr. Rama Shanker Yadav, Motilal Nehru Institute of Technology, Allahabad , India
Dr. Partha Pakray, NIT Silchar, India
Dr. Pradeep K Bhatia, Guru Jambheshwar University , Hisar, India
Dr. Shabana Mehfuz, Jamia Millia Islamia, Jamia Nagar, New Delhi
Dr. Sushila Madan, Delhi University ,India
Dr. Kuldeep Kumar, Dr B R Ambedkar National Institute of Technology, Jalandhar
Dr. Veena Thenkanidiyoor, NIT Goa, India
Dr. Ripin Patgiri, NIT Silchar, India
Dr. Sushil Kumar, NIT Warangal, India
Dr. Saravanan Chandra, NIT Durgapura, India
Dr. Dhiren R. Patel, Veermata Jijabai Technological Institute, Mumbai
Dr. Ranjit Raut, NIT Srinagar, India
Dr. Narina Thakur, Bharati Vidyapeeth College of Engineering, New Delhi, India
Dr. Sunita Tiwari, GB Pant Engineering College, Delhi, India
Dr. Vandana Khaitan, University of Delhi, India
Dr. Jay Prakash, NIT Calicut, India
Dr. Udai Pratap Rao, S. V. National Institute of Technology, Surat, India
Dr. S. M. K. Quadri, Jamia Millia Islamia, Delhi, India
Dr. Rama Shanker, Department of Statistics, Assam University, India
Dr. Dinesh Kumar, IIM Bangalore, India
Dr. M Srinivas, NIT Warangal, India
Dr. Sanjay Patidar, Delhi Technological University, India
Dr. Prashant Kumar, Dr B R Ambedkar National Institute of Technology, Jalandhar
Dr. M Sandhya, NIT Warangal, India
Dr. Gurjit Kaur, Delhi Technological University, Delhi, India
Dr. Ashish Payal, Guru Gobind Singh Indraprastha University, India
Dr. Rohit Beniwal, Delhi Technological University, India
Dr. Surjit Das, NIT Warangal, India
Dr. Renu Dhir, NIT Jalandhar, India
Dr. Sonika Dhaiya, Delhi Technological University, India
Dr. Urvashi, Dr B R Ambedkar National Institute of Technology, Jalandhar
Dr. Arun Prakash Agarwal, Sharda University, Uttar Pradesh, India
Dr. A.L.N. Rao, GL Bajaj Institute of Technology, Uttar Pradesh, India
Dr. Gaurav Raj, Sharda University, Uttar Pradesh, India
Dr. Pradeep Kumar Singh, Krishna Institute of Engineering and Technology, Ghaziabad, India
Dr. Mrinalini Shah, Institute of Management Technology, Uttar Pradesh, India
Dr. Vishal Jain, Sharda University, Uttar Pradesh, India
Dr. Suraj Rane, Goa College of Engineering, India
Dr Dakshina Ranjan Kisku, NIT Durgapur, India
Dr. A Mirzazadeh, Kharazmi University, Iran
Dr. Nonita Sharma, Dr B R Ambedkar National Institute of Technology, Jalandhar, India
Dr. Om Parkash Sangwan, Guru Jambeshwar University, Hisar, Haryana, India
Dr. Ankur Chowdhary, Sharda University, Greater Noida, India
Dr. Pradeep Kumar Tomar, Gautam Buddha University, Greater Noida, India
Dr. Arun Solanki, Gautam Buddha University, Greater Noida, India
Dr. Sandhaya Tarar, Gautam Buddha University, Greater Noida, India
Dr. Ompal Singh, Delhi University, India
Dr. Anu Gupta, Delhi University, India
Dr. Ruchika Malhotra, Delhi Technological University, India
Dr. Narina Thakur, Bhagwan Parshuram Institute of Technology, Delhi, India

Organizing Committee

Technical Committee

Dr. Deepti Mehrotra, ASET, AUUP, Noida
Dr. Archana Singh, ASET, AUUP, Noida
Dr. Purushottam Sharma, ASET, AUUP, Noida

Editorial Committee

Dr. Seema Rawat, Amity University Tashkent Campus
Mr. Sunil Kumar Chowdhary, ASET, AUUP, Noida

Industry Award Committee

Dr. Saru Dhir, ASET, AUUP, Noida
Ms. Ritu Punhani, ASET, AUUP, Noida
Ms. Chetna Chaudhary, ASET, AUUP, Noida

Financial Affairs

Ms. Anju Mishra, ASET, AUUP, Noida

Registration Committee

Ms. Anuranjana, ASET, AUUP, Noida
Ms. Monika Kaushik, ASET, AUUP, Noida
Mr. Yogesh, ASET, ASET, AUUP, Noida

Web Operations

Mr. Yogesh, ASET, AUUP, Noida
Aman Pachauri, ASET, AUUP, Noida
Akshit Sharma, ASET, AUUP, Noida
Tejas Vir, ASET, AUUP, Noida

Marketing & Promotions Committee

Mr. Abhishek Srivastava, ASET, AUUP, Noida
Ms. Monika Kaushik, ASET, AUUP, Noida
Mr. Yogesh, ASET, AUUP, Noida
Devesh Tulsian, ASET, AUUP, Noida
Abhishek Sharma, ASET, AUUP, Noida
Rishi Garg, ASET, AUUP, Noida
Akul Varshney, ASET, AUUP, Noida
Mahakpreet Kaur Virdi, ASET, AUUP, Noida
Gunjan Tiwari, ASET, AUUP, Noida
Yashaswi Bhavya, ASET, AUUP, Noida
Krishna Singh, ASET, AUUP, Noida
Ishika Gumber, ASET, AUUP, Noida

Event Management Committee

Dr. Purushottam Sharma, ASET, AUUP, Noida
Dr. Saru Dhir, ASET, AUUP, Noida
Ms. Anuranjana, ASET, AUUP, Noida
Ms. Ritu Punhani, ASET, AUUP, Noida

Sponsorship Committee

Mr. Sunil Kumar Chowdhary, ASET, AUUP, Noida
Mr. Abhishek Srivastava, ASET, AUUP, Noida

Delegate Committee

Ms. Anju Mishra, ASET, AUUP, Noida
Mr. Abhishek Srivastava, ASET, AUUP, Noida
Ms. Ritu Punhani, ASET, AUUP, Noida

Media Management Committee

Ms. Monika Kaushik, ASET, AUUP, Noida
Ms. Anjali Kapoor, Amity School of Engg. & Tech

Local Arrangement Committee

Dr. Purushottam Sharma, ASET, AUUP, Noida

Gallery

Past Conference Glimpses

Event Venue

Amity University
Uttar Pradesh

At Amity we benchmark only against the best institutions around the world. Our faculty and senior team travel all over the globe to learn and imbibe the best practices so that we can give a solid foundation for learning.

Organised by

Amity University Uttar Pradesh

Contact Us

Amity University