Day 5 Amity Human Values Week - Essay Competition on "Universal human values pose an answer to the contemporary materialistic world"... and Slogan Contest on theme 'Amity & Human Values'
Date: 4/25/2007
The material rush of the world has overshadowed human values of love, truth and brotherhood. The world seems to have given way to temporal aspects of life rather than the permanent ones. Today we really need individuals who send out sparks of love and understanding to brightened the darken humanity.

As a part of the Amity Human Values Week Amity Institute of English & Business Communications organized an Essay Competition on the theme "Universal human values pose an answer to the contemporary materialistic world"... The objective of conducting this essay competition was to open up space for students to express their thoughts on human values to effect change in the humanity. About 200 students from various Amity institutes including AIB, ASD, AIIT, AIOA, AITTM, ASFL, AICI and more participated in the competition.

The result of the essay competition will be announced on the 27th April, 2007 and the winner of the competition will be bestowed with the title – "Amity writer of the year 2007". There are two more prizes for the 1st and 2nd runner-ups.

Slogan Contest on theme 'Amity & Human Values'- Amity Institute of Organic Agriculture organized an appropriate, innovative and creative slogan contest having the theme 'Amity & Human Values' as this would be an architect of propagating the central theme of Human Values to safeguard them.

The response was overwhelming with a total receipt of over 431 entries from students of Amity. Apart from that best 3 entries would be awarded on April 27, 2007 during the culmination of Amity Human Values Week.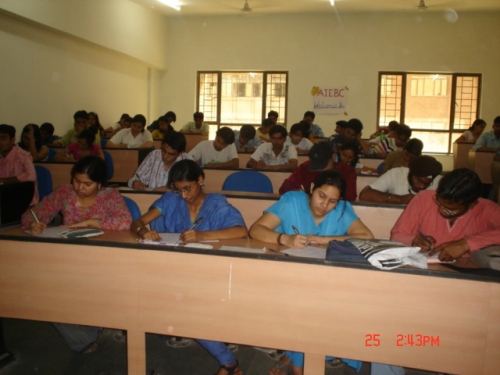 AIEBC organised Essay competition during Amity Human Values Week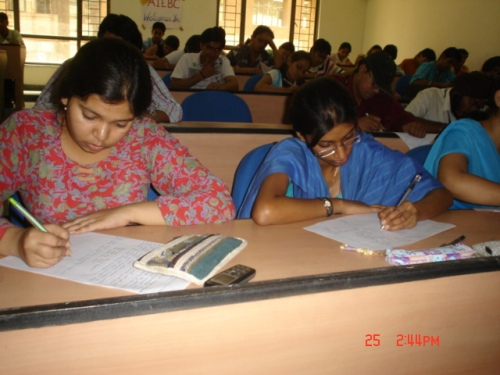 Students concentrating hard during the competition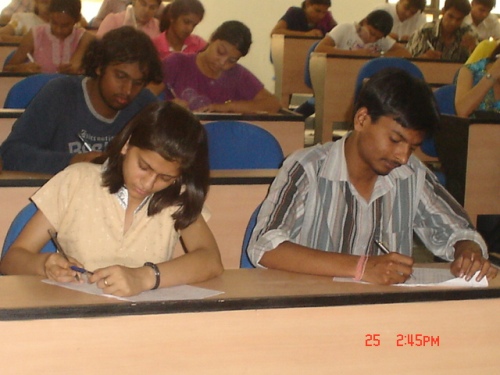 Students writing essay