Overview
Are you passionate about business and fascinated by the world of design? The BBA in Design Thinking program offers a unique opportunity to combine your business acumen with the principles of design thinking, empowering you to become a well-rounded professional with a competitive edge in the modern business landscape.
Why Choose BBA in Design Thinking
Design thinking is a powerful problem-solving methodology that places human needs at the forefront. By pursuing the BBA in Design Thinking, you will develop a comprehensive skill set that encompasses both the analytical and creative aspects of business. Here's why our program is the ideal choice for aspiring business leaders:
A Holistic Approach: Our program takes a holistic approach to business education by integrating design thinking principles into core business courses. You will learn to think beyond conventional boundaries, merging creativity with strategic thinking to develop innovative solutions.
Enhance your Problem-Solving Skills: Design thinking equips you with a unique problem-solving toolkit that enables you to identify underlying issues, uncover new opportunities, and devise creative solutions that resonate with customers.
Foster Collaboration and Communication: In the BBA in Design Thinking program, you will cultivate essential teamwork and communication skills. You'll collaborate with multidisciplinary teams, bridging the gap between business and design to drive innovation within organizations.
Develop a Customer-Centric Mindset: Understanding customer needs and delivering exceptional experiences are vital for business success. With a focus on design thinking, you'll gain insights into user behavior, enabling you to create customer- centric products, services, and strategies.
Growth Opportunities for BBA Graduates in Design Thinking
The BBA in Design Thinking opens doors to a wide array of exciting career opportunities. As a graduate of our program, you'll be well-prepared to excel in roles that require a unique blend of business expertise and design thinking capabilities, such as:
Business Development: Drive growth and innovation within organizations by identifying market trends, fostering strategic partnerships, and developing new business opportunities.
Product Management: Lead the development and launch of innovative products or services by applying design thinking principles to ensure user satisfaction and market success.
Marketing and Branding: Develop compelling marketing strategies that resonate with customers on a deeper level. Use design thinking to create meaningful brand experiences and enhance customer engagement.
Entrepreneurship: Leverage your design thinking skills to identify market gaps, develop innovative business models, and launch your own ventures that disrupt industries.
Industry Relevance and Demand for BBA Graduates in Design Thinking In today's dynamic business landscape, organizations are seeking professionals who can apply design thinking methodologies to tackle complex challenges and drive innovation. Some key industry requirements for BBA graduates in design thinking include:
Creative Problem-Solving: Employ your design thinking skills to analyze complex problems, break them down into manageable components, and develop creative solutions.
User-Centered Design: Organizations value professionals who can understand customer needs, empathize with their experiences, and create solutions that meet and exceed their expectations.
Collaborative Mindset: The ability to collaborate effectively with diverse teams, including designers, engineers, and marketers, is crucial in implementing design thinking projects.
Adaptability and Agility: Embrace change, iterate, and learn from failures. Design thinking encourages an iterative mindset that fosters continuous improvement and innovation.
Embrace the Power of Design Thinking in Business with a BBA Degree.
Join our BBA in Design Thinking program and embark on a transformative journey that integrates the principles of design thinking into your business education. Become a versatile business professional who can drive innovation, create exceptional user experiences, and make a positive impact in the world of business.
Enrol today and unlock your potential to become a dynamic business leader of tomorrow!

Program Details
BBA (DIGITAL MARKETING)

Leading education 4.0

The Next Big Evolution in Business Education

For any query or information, please contact:

Dr. Sandeep Bhasin, Mobile - +919958955151, Email: sbhasin@amity.edu
Curriculum

Semester I
Accounting Fundamentals
Computer Applications
Introduction to Business Economics
Fundamentals of Environmental Studies
Introduction to Management Principles
Principles of Marketing Management
Business Statistics
Semester II
Fundamentals of Competitive Intelligence and Business Development
Business Finance
Food, Nutrition and Hygiene
Human Resource management & Development
Understanding International Business Environment
Business Ethics in International Business
India's Foreign Trade
International Marketing
Semester III
Introduction to Design Thinking
Introduction to Disruptive Technologies
Introduction to Entrepreneurship
Understanding International Business Management
Integrated Marketing Communications
Term Paper
Semester IV
Creative Thinking
Design Thinking @ Work
Marketing for Artificial Intelligence
International Business Logistics
Social Media Marketing
Principles of Consumer Behaviour
Semester V
Design Thinking and Predictive Analytics
Interaction Design
Business Innovation through New Technologies
International Financial Management
Sales and Distribution Management
Advanced Digital Marketing
Summer Internship
Semester VI
An introduction to Design Thinking for Innovation
Design Thinking Methods - an introduction
Artificial Intelligence and Business Applications
Cross Cultural Management
Brand Management
Dissertation
Your Program Journey
Apply

Apply for the Program at the earliest

Clear Test

The first round of assessment based on the Selection Test

Attend Interview

The final round of assessment based on interaction with the Amity University Team

Get Selected

Applicants will be notified if they are selected for the Program

Join Program

Enroll in the Program by completing all formalities
Apply Now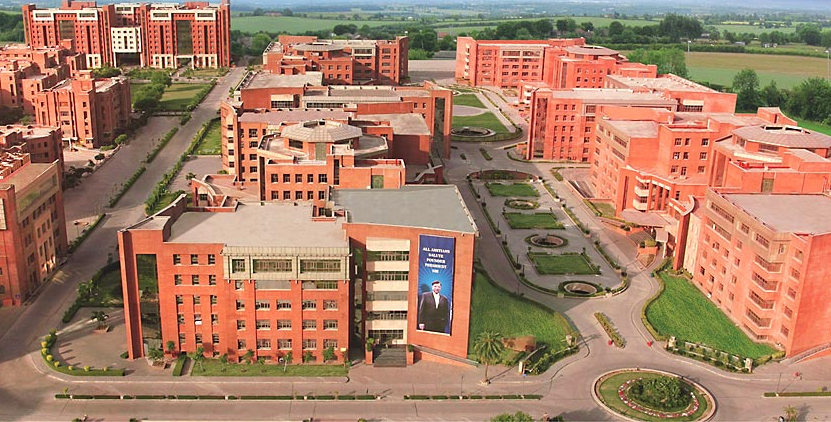 About Amity University
Amity University, is India's no. 1 ranked not-for-profit private University with a strong focus on research and innovation. The University has been ranked amongst the top Universities globally by QS (the world's leading university rankings organisation), besides being recognised as 'India's Best Research University'. For more information please visit
For more information please visit www.amity.edu.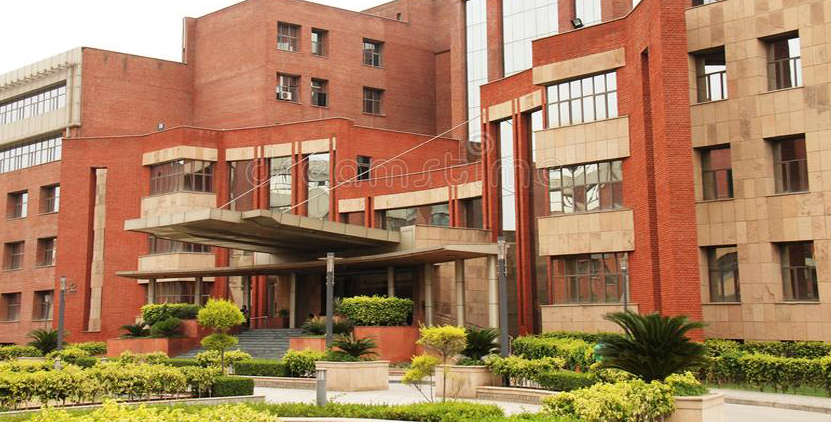 About Amity International Business School
AIBS endeavours to be an institute committed towards innovation,knowledge-sharing,openness and entrepreneurial skills for developing global managers.AIBS shall continue to hold passion for knowledge,teamwork and a caring attitude. For more information please visit www.amity.edu/aibs.
For any query or information, please contact:
Dr. Sandeep Bhasin, Mobile - +919958955151, Email: sbhasin@amity.edu