Overview
Embrace the Digital Revolution with a BBA in Digital Marketing
In today's digitally connected world, businesses are increasingly leveraging the power of digital marketing to reach and engage their target audience. The BBA in Digital Marketing program offers you an exciting opportunity to immerse yourself in the dynamic field of digital marketing and gain the skills necessary to thrive in the digital era.
Why Choose BBA in Digital Marketing?
The BBA in Digital Marketing program is designed to equip you with a comprehensive understanding of the digital landscape and its impact on modern business practices. Here's why our program stands out:
Stay Ahead of the Curve: Digital marketing has become an integral part of business strategy. By enrolling in our program, you'll gain the knowledge and skills to navigate the ever-evolving digital landscape and stay ahead of the competition.
Holistic Approach to Marketing: Our program combines core business principles with specialized digital marketing courses. You'll develop a solid foundation in marketing strategy, consumer behavior, branding, and market research, while also focusing on the unique aspects of digital marketing.
Master the Tools and Techniques: From search engine optimization (SEO) and social media marketing to content creation and analytics, you'll learn the latest tools and techniques used in the digital marketing industry. This hands-on approach ensures you're well-prepared to implement effective digital marketing campaigns.
Adaptability and Agility: The digital marketing landscape is constantly evolving. Our program emphasizes adaptability and agility, teaching you how to quickly adapt to new technologies, platforms, and consumer trends to achieve marketing success.
Career Opportunities in Digital Marketing
The BBA in Digital Marketing opens doors to a wide range of exciting career opportunities in the digital realm. As a graduate of our program, you'll be well-prepared for roles such as:
Digital Marketing Specialist: Develop and implement comprehensive digital marketing strategies, including search engine marketing, social media marketing, email marketing, and content marketing, to drive brand awareness and generate leads.
Social Media Manager: Manage and optimize social media platforms, create engaging content, monitor online conversations, and build a strong social media presence to enhance brand visibility and engage with the target audience.
SEO Analyst: Optimize websites and online content to improve organic search engine rankings. Conduct keyword research, analyze website performance, and implement SEO best practices to drive targeted traffic and increase visibility.
Digital Advertising Specialist: Create and manage digital advertising campaigns across various platforms, such as Google Ads, Facebook Ads, and display advertising networks. Optimize campaigns to maximize ROI and reach the target audience effectively.
Industry Relevance and Demand for BBA Graduates in Digital Marketing The demand for digital marketing professionals continues to grow across industries. Businesses recognize the need to establish a strong digital presence and effectively engage with their target audience. Some key industry requirements for BBA graduates in digital marketing include:
Digital Marketing Strategy: Develop comprehensive digital marketing strategies aligned with overall business goals. Understand target audience demographics, analyze market trends, and identify digital channels to reach and engage the target audience effectively.
Analytical Skills: Use data analytics tools to measure campaign performance, analyze consumer behavior, and make data-driven decisions to optimize digital marketing efforts.
Content Creation and Storytelling: Create compelling and engaging content across various digital platforms to attract, inform, and convert target customers.
Digital Marketing Trends and Innovations: Stay updated with the latest trends, technologies, and best practices in digital marketing. Embrace innovation and explore new opportunities for business growth.
Join the BBA in Digital Marketing Program Today!
Don't miss out on the opportunity to become a digital marketing expert and shape the future of business. Enrol in our BBA in Digital Marketing program and gain the knowledge, skills, and practical experience.

Program Details
BBA (DIGITAL MARKETING)

Leading education 4.0

The Next Big Evolution in Business Education

For any query or information, please contact:

Dr. Sandeep Bhasin, Mobile - +919958955151, Email: sbhasin@amity.edu
Curriculum

BBA DM
Semester I
Accounting Fundamentals
Computer Applications
Introduction to Business Economics
Fundamentals of Environmental Studies
Introduction to Management Principles
Principles of Marketing Management
Business Statistics
BBA DM
Semester II
Fundamentals of Competitive Intelligence and Business Development
Business Finance
Food, Nutrition and Hygiene
Human Resource management & Development
Understanding International Business Environment
Business Ethics in International Business
India's Foreign Trade
International Marketing
BBA DM
Semester III
Introduction to Disruptive Technologies
Introduction to Entrepreneurship
Understanding International Business Management
Integrated Marketing Communications
Term Paper
Introduction to SEO
Introduction to SEM
BBA DM
Semester IV
Marketing for Artificial Intelligence
International Business Logistics
Social Media Marketing
Principles of Consumer Behaviour
AI and Marketing
BBA DM
Semester V
Business Innovation through New Technologies
International Financial Management
Sales and Distribution Management
Advanced Digital Marketing
Summer Internship
Content Marketing
Mobile Marketing
BBA DM
Semester VI
Artificial Intelligence and Business Applications
Cross Cultural Management
Brand Management
Dissertation
Programmatic advertising
Reputation marketing
Your Program Journey
Apply

Apply for the Program at the earliest

Clear Test

The first round of assessment based on the Selection Test

Attend Interview

The final round of assessment based on interaction with the Amity University Team

Get Selected

Applicants will be notified if they are selected for the Program

Join Program

Enroll in the Program by completing all formalities
Apply Now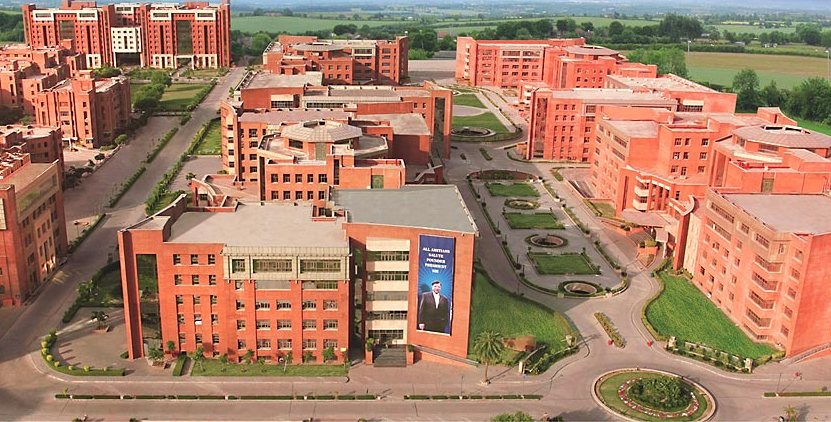 About Amity University
Amity University, is India's no. 1 ranked not-for-profit private University with a strong focus on research and innovation. The University has been ranked amongst the top Universities globally by QS (the world's leading university rankings organisation), besides being recognised as 'India's Best Research University'. For more information please visit
For more information please visit www.amity.edu.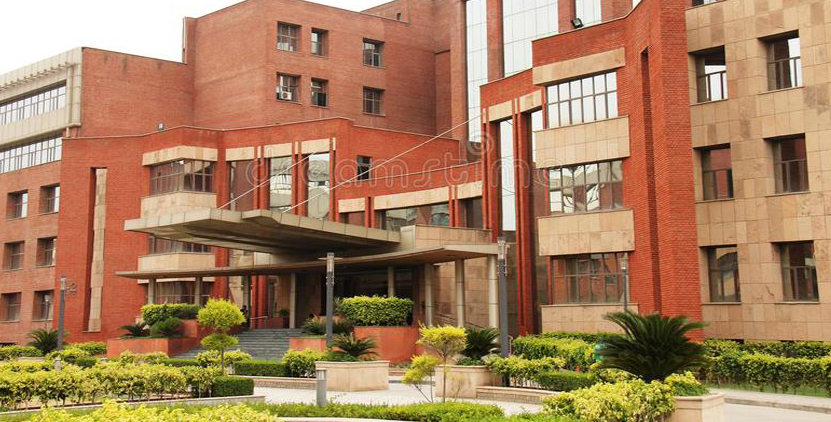 About Amity International Business School
AIBS endeavours to be an institute committed towards innovation,knowledge-sharing,openness and entrepreneurial skills for developing global managers.AIBS shall continue to hold passion for knowledge,teamwork and a caring attitude. For more information please visit www.amity.edu/aibs.
For any query or information, please contact:
Dr. Sandeep Bhasin, Mobile - +919958955151, Email: sbhasin@amity.edu